All furnished rentals are NOT created equal. I say this with authority because my husband and I have been living internationally in other people's rented spaces for almost three years; from Portugal to Turkey, from Paris to Morocco, in Mexico, Berlin, London, Italy, Ireland, California, and Buenos Aires.
No, we are not multi millionaires. We simply sold our California house, and shed most of our belongings so we could travel the globe without the millstone of a house and garden dragging behind us. Our financial guru gave us his blessing with one caveat: we were not to come back to the well anytime soon to buy a new house. He added the house proceeds to our portfolio, and promised to do his best to keep our capital intact, while doling out a set stipend to us each month. In return, we promised not to increase our demands for funds. So far, so good. Amazingly, we are in better shape financially than we were when we started our adventure.
My husband, Tim, has become the vacation rental maven. He is constantly flipping through the listings on VRBO.com and HomeAway.com, and he has learned from experience to ask the hard questions when we are considering renting a temporary home thousands of miles away! A good owner or manager will be happy to communicate when you make a query, and you can usually continue a conversation with him/her via email. Experienced as we are at choosing housing, we still fail to get it just right at times.
Here's an example: we rented an apartment in Berlin for the month of August. Our experiences there prompted a new list of unbreakable rules for us, and we hope they're helpful to our fellow travelers.
Our apartment, in a decent section of town, looked just great in the Internet photos: it was large and modern, newly remodeled, but in an older building with some character. It featured high-ceilings, hardwood floors, and beautiful tall windows that allowed plenty of light and air. It had many features we appreciated, like a full size washer and dryer, a big bathtub, and a charming tree-shaded deck with a barbecue. These were conveniences which were rare in most of our accommodations, and we were so bedazzled by them as we searched for housing that we lost our place and forgot to ask the right questions before we made our deposit.
When we arrived in Berlin we took a taxi from the airport. We were excited to see this historic city, but the minute we pulled up in front of our building, we were disheartened. The neighborhood was dilapidated, the grey courtyard was full of huge trash containers and hundreds of bicycles. The exterior needed a paint job. A note pinned to the door of the apartment instructed us to walk down the street to get the key from the local baker. Once inside the apartment, we found no instruction book, map, brochure, or welcome note from the indifferent management company. These revelations led us to form:
RULE #1: READ THE REVIEWS! Read every review for a rental very carefully. In our experience, prior tenants are the best possible indicators of what you're going to find when you and your luggage show up. They will generally give you decent indication of how it will be to live in a place. In retrospect we realized that had been so enamored with the photos of the apartment that we ignored our own rules and suffered for it. Here's another that we won't break again:
RULE #2: CHECK FOR ANNOYANCES Use Google Earth to look at your rental before you commit. The kennel next door or the lively pub downstairs might be bearable for a few days, but after a month, daily annoyances can become infuriating.
In this case, the quiet cocktail hours we had envisioned enjoying on our attractive terrace were usually spoiled by loud music and arguments emanating from the building next door that hulked over us. Just as we'd settle on that lovely tree-shaded deck with our wine and appetizers, Family Feud would begin its nightly performance. We would usually retreat into the apartment, where we were confronted daily with the results of another rule we had broken.
RULE #3: STUDY THE LISTING PHOTOS AND AMENITIES SCRUPULOUSLY In Berlin, we were relieved once we entered the apartment. It looked just as advertised; colorfully, cleverly decorated and well kept. The fun began when we discovered that there was NO OVEN of any kind, not even a microwave; the barbecue was one of the old-fashioned charcoal types, which wasn't very useful when it rained, as it did for many days, and that colorful modern-looking sofa we so admired in the photos was missing comfortable pillows at the back, so we spent a month fluffing it up with bed pillows to make it more comfortable.
Once we were installed, we revisited the amenities list on the internet and realized that indeed, no oven or microwave was mentioned. Our bad. After a conversation, the manager sent a brand new microwave. We produced no haute cuisine with that limited equipment, but it improved our options considerably.
We're not sissies, so we got over our bad mood quickly and struck off to buy supplies. Another disappointment was in store. We were so far from the subway or elevated trains we needed that we had to catch a bus to reach them. Normally, that would be just fine, but the only bus that would work ran only every twenty-three minutes. Bad bus karma caused us to spend too many hours waiting with what seemed to be the rest of Berlin's population to catch the 123 to or from the Hauptbahnhof, the main train and subway depot. This experience brings us to:
RULE #4: HOW FAR WILL YOU BE FROM PUBLIC TRANSPORTATION If the rental listing does not specific exactly how far public transportation is from the rental, ask before you make the deal. Better yet, get an address for the rental, and you can let Google Maps do the investigation for you. You can actually have a look at the neighborhood and the building before you commit. Another big factor in travel comfort for most people is a decent Internet connection, so the next rule is really important:
RULE #5: CHECK THE INTERNET Take no prisoners on this issue if you depend on the Internet. When you begin to negotiate with an owner or representative, ask about Internet strength and let them know that this is a potential deal breaker. If you expect a strong, consistent broad band connection which will allow you to use Skype and stream entertainment without a hassle, tell them so right up front! In several cases during our home free life, we have been forced to make major demands once we have landed and discovered that we didn't have a decent connection.
In spite of the surprises in our lodgings, our month in Berlin was a lovely experience. We made some good friends who were generous with their time and intimate connection with the city, and the problems we encountered were our own fault! But you can be sure that we will never again forget to read the reviews more carefully and follow our own advice about doing our homework before making a vacation rental agreement!
Read more about our adventures at http://www.homefreeadventures.com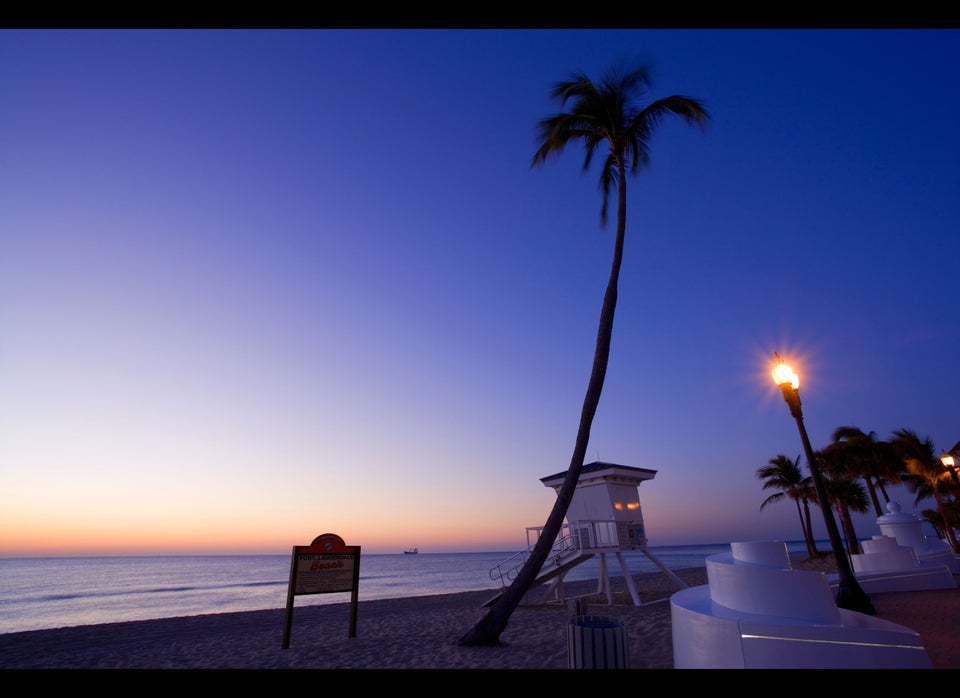 15 Foodie Towns For Retirees
Popular in the Community