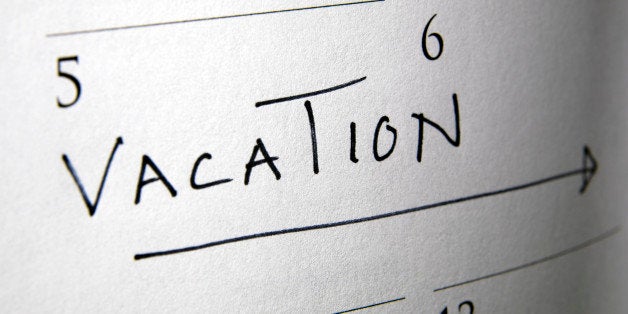 If you're anything like the average American worker, chances are you won't use up all your vacation days this year, according to a new survey.
In fact, the average employee in the U.S. who gets vacation days or paid time off uses up just 51 percent of those days, according to the Harris Interactive survey, commissioned by the career website Glassdoor.
The survey also revealed that 61 percent of employees work while they're on vacation. One-third of those who reported they've worked on vacation said they did it because they didn't think anyone else at the company could do the work. Meanwhile, 28 percent said they didn't want to get behind, 19 percent said they were trying to earn a promotion, 17 percent said they were afraid of losing their job and 13 percent said they wanted to show they were doing more than their colleagues.
About one in four said that they were contacted about work by a colleague while on vacation, while one in five said that they were contacted by their boss while on vacation.
That's not to say that vacation days were used solely for vacation. The survey also showed that 11 percent of employees, and 20 percent of employees ages 18 to 34, used vacation time for a job interview.
The Glassdoor survey included 2,022 U.S. adults ages 18 and older who were employed full- or part-time, and was conducted from March 12 to 14.