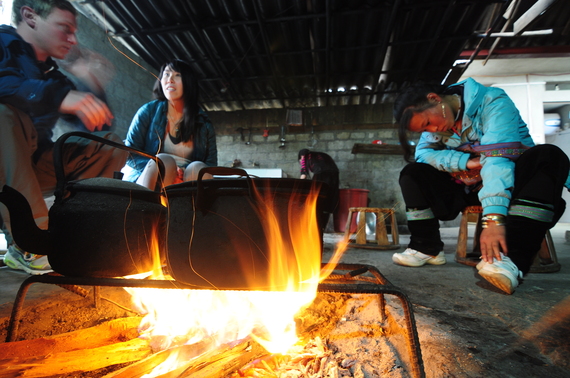 "Travel is fatal to prejudice, bigotry, and narrow-mindedness." - Mark Twain
A new movement in vacationing is extending the benefits of taking time off far beyond the vacationer. Moving beyond the idea of "sustainable travel", one of the world's biggest industries is not only trying to do less harm, but is now trying to make a positive impact on every one of the 1,000,000,000+ global trips taken every year.
Here are a few simple ideas anybody can adopt to help make the world a better place while traveling around it:
1. Take a vacation, seriously
If you're not traveling for yourself, then start traveling for your others. This is a vital message that corporate America needs to hear. Taking a vacation isn't just good for you, it's important for the people around you, too. Last year, Americans took 50% less vacation than the year before. Year-over-year, this trend to not take vacation is increasing. Work with your manager so that vacation is on your list of annual commitments. I also recommend thinking of some personal goals that you can work on while vacationing, and also sharing those with your manager.
2. Choose world-positive service providers in ethical places
Every year, Ethical Traveler selects the countries doing the most impressive job of promoting human rights, preserving the environment and supporting social welfare while creating a lively, community-based tourism industry. By visiting these countries, you can use your economic leverage to reward sustainable projects and support best practices. Furthermore, did you know that when you stay at an international chain, up to 80% of profits LEAVE the country you're in? Staying local, like with Airbnb, and eating local, like with EatWith, helps keep income in the areas that need it most, as does eating at local restaurants that source materials locally and shopping at local shops. When looking at tour companies, consider those that are certified Benefit Corporations.
3. Volunteer your skills while you travel
One of the biggest barriers to progress is a lack of access to skills. By volunteering your skills in places that need them the most, you can help organizations tackle important challenges. I lead an organization called MovingWorlds, which helps train and connect people to skilled volunteer projects overseas. In doing so, I get to see first-hand how much organizations benefit from the right volunteer at the right time. Technical, business, and creative skills are in such high demand that local organizations often provide free accommodations and other unique benefits in exchange, offering you a truly immersive experience in the process.
You don't really need special travel clothes to enjoy your vacation, and you don't want to look like a tourist, do you? Instead of purchasing new clothes just for a vacation, consider donating to charities working in the area you will be traveling to. Pay them a visit and make a donation. In exchange, you'll get to meet real people working on real challenges. Need help finding a charity? Use Effective Altruism or Global Giving so you can make sure your donation isn't creating dependencies or supporting unethical activities. Plus, giving has many more surprising benefits.
Yes, travel can promote peace. If you take the time to move beyond tourist centers and find opportunities to engage with locals, you can learn about them, and they about you. Take one moment to read the Peace Credo developed by the International Institute for Peace through Tourism.
Planning a vacation that is good for the world doesn't mean sacrificing your own time, it means enriching it. To have a more fulfilling vacation that also helps build a better world, do these 5 things:
Take more time
Chose ethical locations
Volunteer your skills
Buy less, give more
Promote peace
For more tips, check out this free ebook, Adventure Less Ordinary. It has inspiring stories about how people used their vacations to make the world a better place, and how they ended up transforming their own lives in the process. What ideas do you have to help build a better world by traveling it?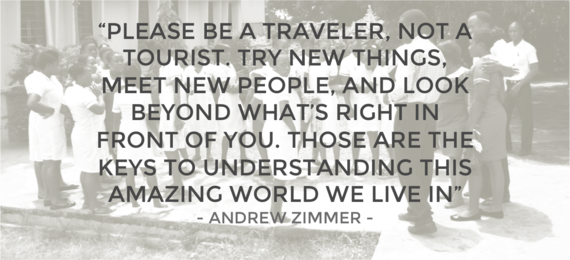 Related
Popular in the Community