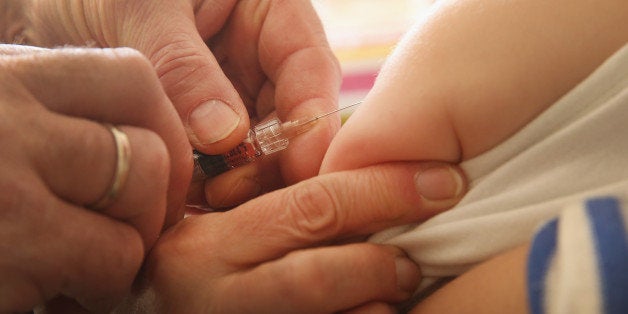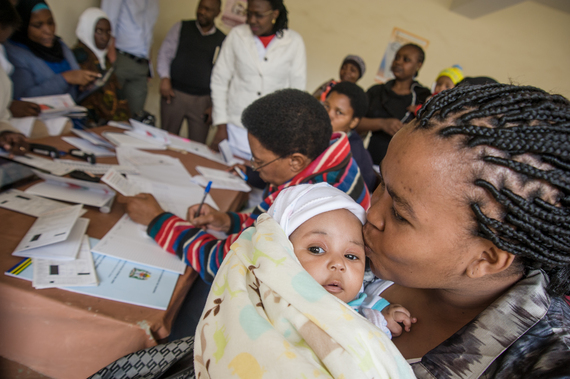 As the world scrambles to speed up the development of a Zika vaccine, new data released in Health Affairs shows that in addition to saving lives, vaccines are also an excellent investment in the economic health of communities.
Every dollar invested on vaccines returns more than $16 in economic benefits.
A new study from the Johns Hopkins Bloomberg School of Public Health's International Vaccine Access Center examined the projected return on investment of vaccinations during the ten-year period dubbed the "Decade of Vaccines" (2011-2020). Researchers assessed the economic benefits of vaccines in 94 low- and middle-income countries using projected vaccination rates. When taking into account the conservative costs associated with illness, such as treatment costs and productivity losses, the return was $16 for every dollar spent on vaccines. In a separate analysis considering the broader economic impact of illness, vaccinations return $44 for every dollar spent.
Another in-depth study in 6 countries shows that governments are financing more than half of routine immunization expenditures, on average. This is greater than previously estimated and is a testament to the value of vaccines.
Every year, vaccines work to save millions of children from devastating yet preventable illness and disease. However, the goal of universal coverage has still not been met. We're halfway through this Decade of Vaccines and projections show that we are still off track.
Thankfully, there is still time.
We need the continued support and commitment of governments, donors, vaccine manufacturers and communities to rise to the challenge and extend the benefits of immunization to all people, regardless of where they are born or where they live. With leaders in Africa gathering at the Ministerial Conference on Immunization in Africa at the end of the month, the new research adds further evidence to support that leaders who invest in vaccines are not only making the right choice, but also the smart choice.
Calling all HuffPost superfans!
Sign up for membership to become a founding member and help shape HuffPost's next chapter