Tired Of Tebowing? Bored Of Planking? The latest meme to take the Internet by force is, fittingly, an example of how to use "The Force."
It's called "Vadering" and it basically requires one person to imitate Darth Vader's contact-free chokehold while another jumps in the air and holds his or her throat as if being suffocated telepathically. To those of you who live in a time warp, that's a tribute to a famous "Star Wars" scene.
WATCH: 'I Find Your Lack Of Faith Disturbing'
The company's involvement has not been confirmed, but Josh Kurp of Uproxx.com believes it is a force behind the meme."The soda cup is there for a specific reason," he wrote.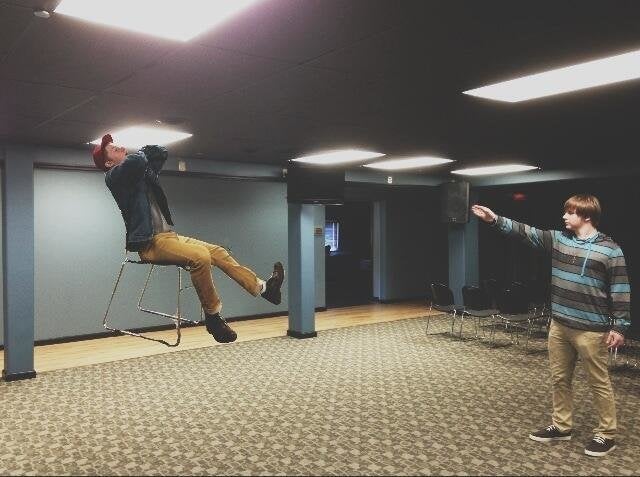 The Best Of 'Vadering' (So Far)
Thinking of attempting Vadering? Be careful, at least if you're the one being choked.
"I did the choking effect by flexing muscles in my neck. It set off a chain of events, that choking," he said, according to the Metro. "I can't do it anymore because, oddly enough, I have had an operation on my neck and had some 21st century titanium joints put into it!"
Popular in the Community