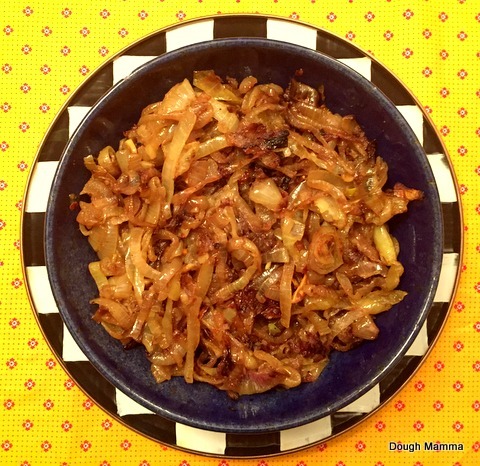 With Valentine's Day around the corner, we could all use a little spice in our life. Those whom are married, could probably use a little extra. No one said marriage would be easy, like everything else in life, the rhythm of togetherness ebbs and flows. It's easy to become complacent, take one another for granted or to lose sight of the big picture. My professor in graduate school, a pioneer in couple's counseling said it best, "the only way to prevent divorce is to keep the two people from wanting divorce at the same time." In other words, each person at some point has a hankering to leave, but the marriage will work if at least one person is willing to hang in there. It's about being committed to the commitment itself, rather than to the person alone. It's understanding that the vows you take, "for better or for worse" mean hanging in when the waters get rough. It's also understanding that at some point, the thought will cross your mind that perhaps you're better off alone or with someone else. This is part of being married and it can be a tough pill to swallow, but it's real.
The beauty of marriage lies in the history that the two have created and weaved together, a history no one else can share. The day you walked down the aisle, the day your children were born, the nights you laughed so hard you cried, the moments you knew, this was your partner, you have been truly seen. The growth and evolution from sharing your life with someone is both beautiful and challenging but like most things in life, nothing worth while ever comes easy.
When I was single in my twenties and traveling the globe, my friend said to me, "it must be easy to travel by yourself, you never have to compromise, you always get to go where you want to go." Somehow that simple comment slapped me in the face and I realized then and there, for me, it was kind of a cop-out, traveling alone. On one hand the freedom was delicious, on the other hand, at the end of the day, I had no one to share my discoveries with, other than my journal. Her comment woke me up and made me realize I did want a partner to share my life with. I wanted to be challenged, my ego was strong enough to handle someone holding a mirror up to my "stuff". This connection I knew would come with a cost, but I realized I didn't want "easy" anymore, I wanted to get messy in this thing called life.
Ten years of marriage has had its challenges and victories, its share of joys and losses, but I can tell you one thing, I much rather have some spice in my life than never having dove into the waters at all.
These Vadouvan onions will surely add a kick to your love life. An aromatic, smokey, umami-rich condiment, these onions add an abundance of flavor. Add these delicious onions to a rice dish, a hamburger or roasted vegetables for an instant elevation to an otherwise ordinary dish. Don't forget to share with your partner and remember, keep it spicy in the kitchen to help keep it hot in the bedroom.
Title: Vadouvan Onions - Spice of Life
Author: Gourmet Magazine
Prep time: 45 mins
Cook time: 1 hour 30 mins
Total time: 2 hours 15 mins
Serves: 3 cups
Notes: Do not substitute fenugreek seeds, without these little guys, the recipe loses a lot of brightness.
Ingredients
2 pounds of onions, cut into 1-inch pieces (I use Vidalia)
1 pound of shallots, peeled and halved
12 garlic cloves, peeled
¼ cup of vegetable oil
1 tsp of fenugreek seeds
1 Tbsp of thinly sliced curry leaves
1 Tbsp ground cumin
1 tsp ground cardamom
1 tsp brown mustard seeds
¾ tsp turmeric
½ tsp grated nutmeg
½ tsp red-pepper flakes
¼ tsp of ground cloves
1 Tbsp salt
1 tsp of ground black pepper
* you will need a spice grinder, coffee grinder or mortar and pestle
Instructions
Preheat oven to 350 F
Pulse onions in 3 batches in a food processor until very coarsely chopped, transfer to a bowl. Repeat with shallots, then garlic.

Heat oil in a deep 12-inch heavy nonstick skillet over medium-high heat until it shimmers, then saute onions, shallots and garlic, stirring often, until golden and browned in spots, 25-30 minutes.

Grind fenugreek seeds in grinder. Add to onion mixture along with remaining ingredients and stir until combined.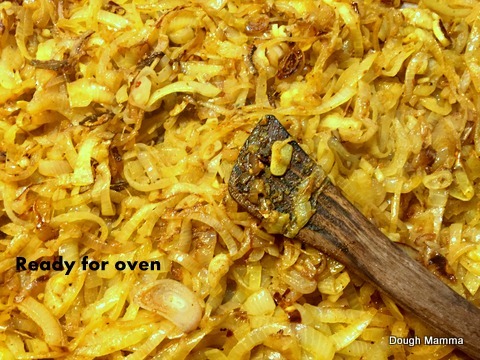 Transfer to a parchmet-paper-lined large 4-sided sheet pan and spread as thinly and evenly as possible. Bake stirring occasionally with a skewer to separate onions, until well browned and barely moist, 1-1¼ hours.

* cool onions and store in an airtight container in the refrigerator for up to two weeks.
Related