This article contains extensive descriptions of vaginas and might be NSFW, depending on your place of work.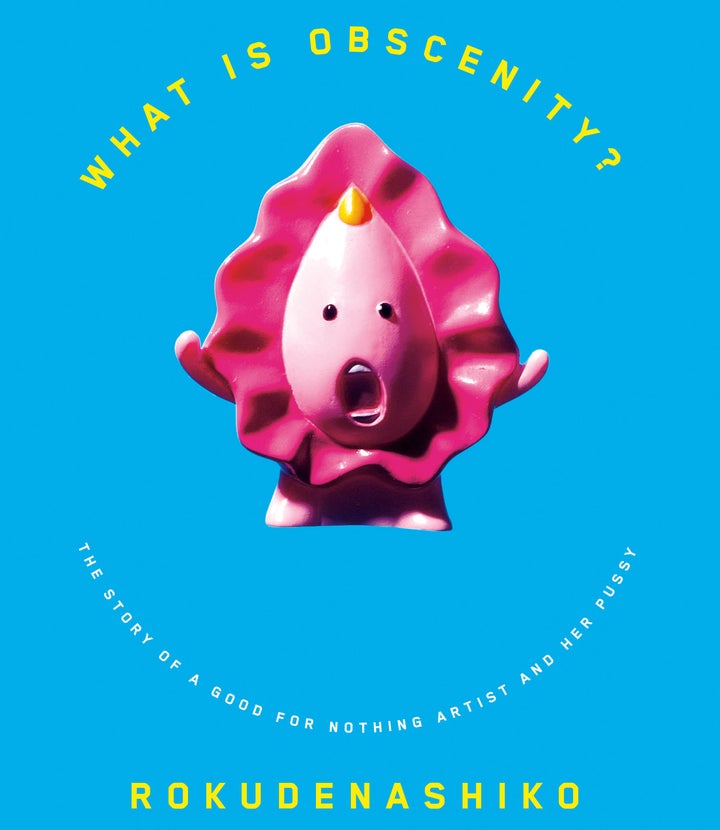 Growing up, Japanese artist Rokudenashiko ― who uses a pseudonym that translates to "good-for-nothing" ― never said the word manko, or vagina, out loud. No one really did.
Now, at 44 years old, Rokudenashiko is the proud creator of a vagina diorama, vagina faucets, glow-in-the-dark vaginas, vagina iPhone cases, a remote controlled vagina car, a vagina lampshade, and, most famously, a vagina kayak made from an enlarged 3-D scan of Rokudenashiko's labia. The artist has also been arrested twice by Japanese police, who claim that her work is "obscenity that stimulates reckless sexual impulse," even though penises are wildly popular images in Japanese pop culture.
In her graphic novel memoir What Is Obscenity? The Story of a Good For Nothing Artist and Her Pussy, Rokudenashiko tells her bizarre and fantastical story on her own terms. Shaped as a Japanese manga, What Is Obscenity? follows Rokudenashiko's artistic process and time in jail, as her artwork and case became an international phenomenon. At times horrifying, outrageous and inspiring, the artist finds strength and power in the most adorable forms, and never stops smiling at the serious, small men determined to take her down.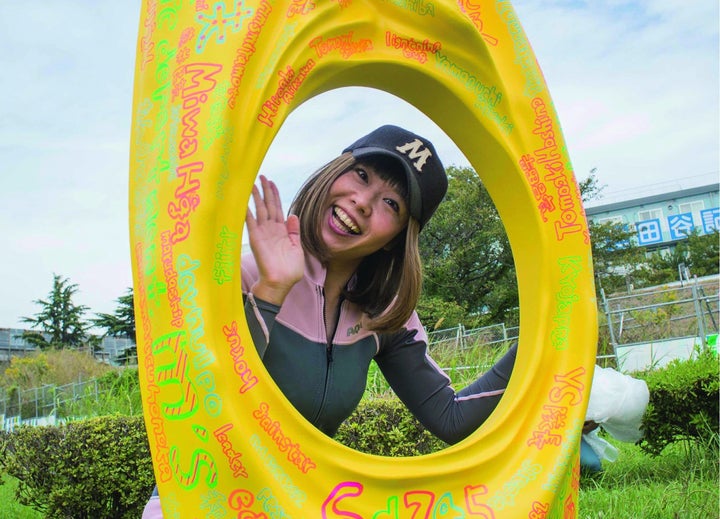 Rokudenashiko's interest in using her lady parts as muse began after the artist discovered the growing trend of labiaplasty, or vaginal rejuvenation. Finding her own parts too "meaty," and thinking it would make a good story for her manga practice, the artist underwent the procedure. The process illuminated just how estranged Rokudenashiko was from her very own body. "I had not seen pussy of others and worried too much about mine," the artist wrote on her blog. "I did not know what a pussy should look like at the same time I though mine is just abnormal. Manko, pussy, has been such a taboo in the Japanese society."
And so Rokudenashiko embarked on a mission to make "pussy more casual and pop," as she explained in an earlier interview with The Huffington Post. And so she did, culminating in a crowdsourced vagina kayak that could actually set sail, which the artist described as a "the world's first 3D scanned peach on the beach."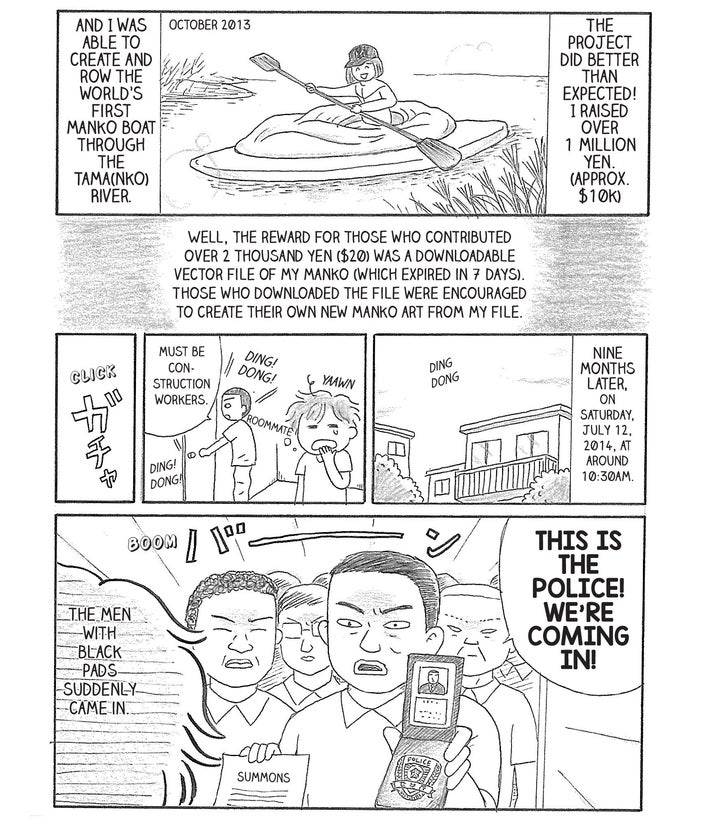 In July 2014, the artist was arrested, first for the alleged violation of Japanese obscenity laws after emailing 3-D scanner data of her vulva to those supporting the crowdfunding campaign to build her vagina kayaks. Then she was arrested again in December on suspicion of displaying an obscene object ― the kayaks themselves ― in a Japanese sex shop. In the introduction to her book, Rokudenashiko reiterates the question she's constantly asked by foreign media: can Japanese police really arrest someone for something like this?
Her response remains constant:
Yes, Japan does actually arrest people for this. I was actually indicted on Christmas Eve 2014 (December 24). But, it is definitely messed up. My Manko is not obscene. I firmly object to these claims, as I do not believe I have done anything wrong, and I will defy the charges in my own frivolous way.
In May 2016, Rokudenashiko was found guilty of distributing obscene images, or emailing the scanned data, and was made to pay a fine of 400,000 yen (under $4,000). The charges of displaying an obscene object were eventually dropped, as the kayaks were deemed abstract enough not to offend.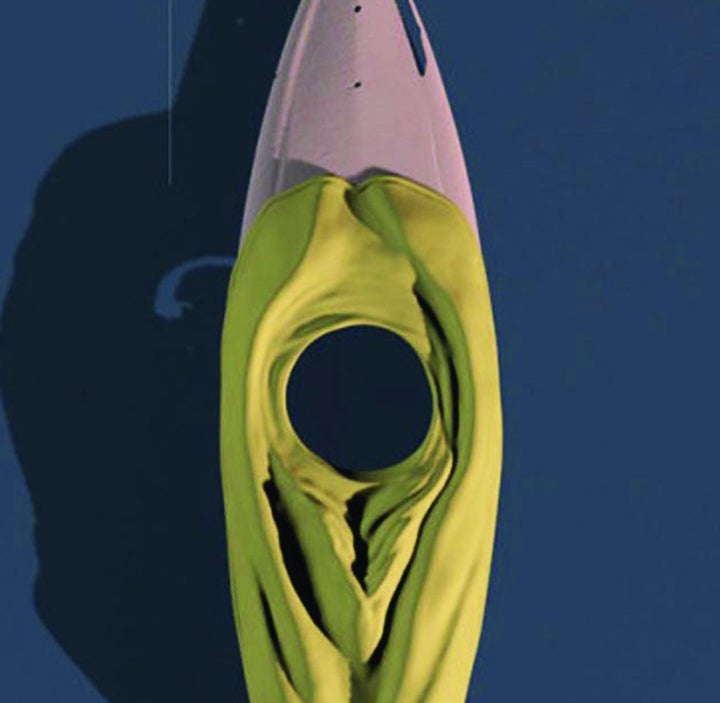 Rokudenashiko's book is composed primarily of illustrations and text narrating her outrageous adventures ― sometimes humorous, other times chilling. One panel features policemen forbidding the artist from wearing clothing with strings to jail, for fear she'd commit suicide. "Turns out most of my clothes have string in them," the artist writes dryly. Another panel calls bullshit on the "science survey research group" that determined her guilt, a board made up of all men. "This is just a bunch of men deciding what to call 'obscene'!" she exclaims.
Interspersed throughout the manga comics are snippets of background information on Japan's culture and justice system, providing context to her utterly bizarre tale. For example, she claims that 99 percent of criminal trials in Japan end on convictions, that there are approximately four women arrested for every 100,000 men. And that even Rokudenashiko's own lead defense lawyer admitted that he didn't like saying the word "manko" out loud.
What Is Obscenity? is an unbelievably true tale of one brave artist and her inspiring vagina, and just how much trouble the two of them have caused together. Through it all, Rokudenashiko has kept a tone of playfulness and resilience, showing there is nothing more threatening than a girl who is willing and ready to play rough.
"Since I've started my work in manko art, I've been fighting back against the old men who complain about it," she writes. "I've decided to keep making even more ridiculous work, with all seriousness. Though this was kind of a joke at first, now I am joking around with every ounce of my body and soul."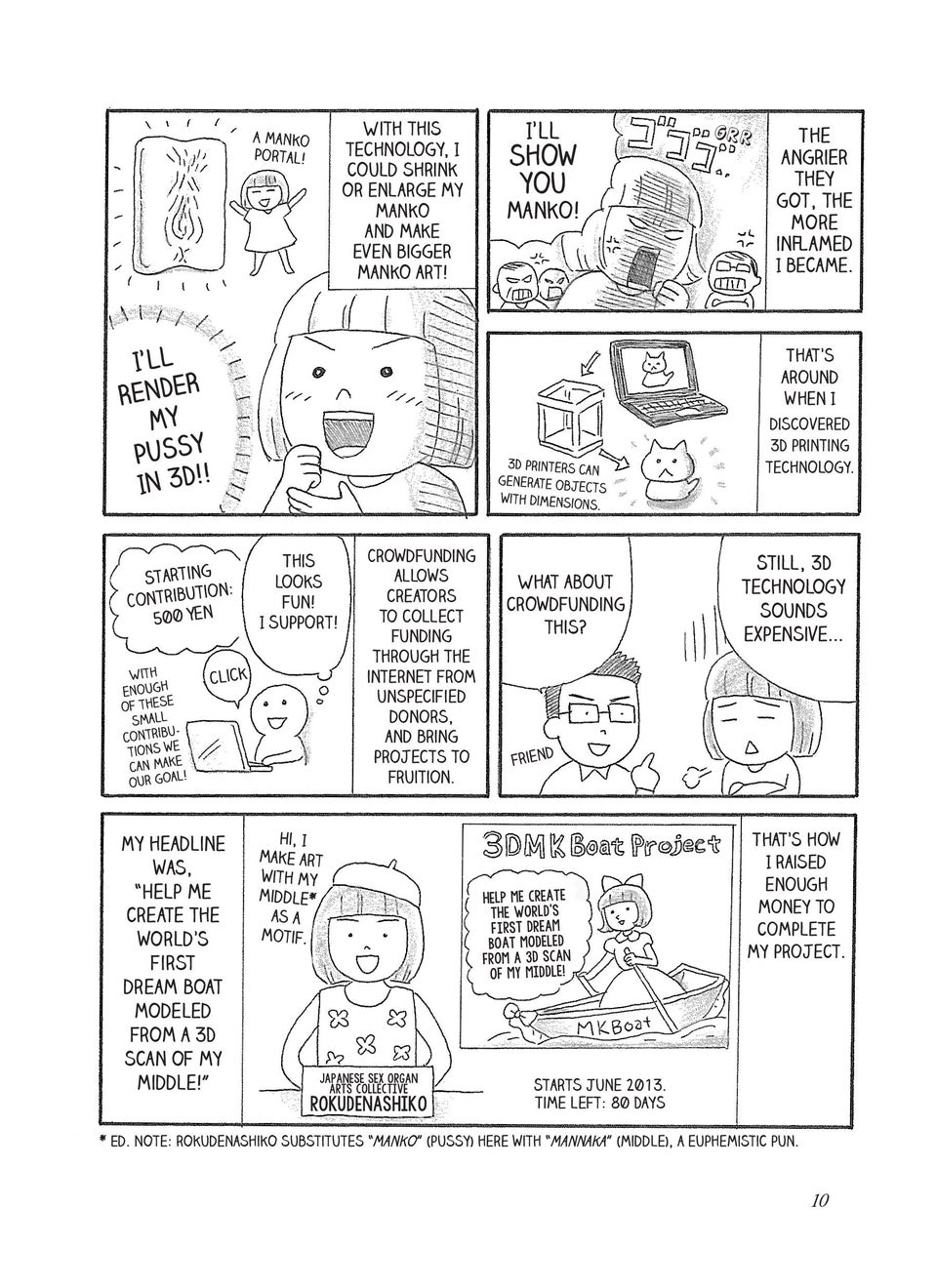 What Is Obscenity? The Story of a Good For Nothing Artist and Her Pussy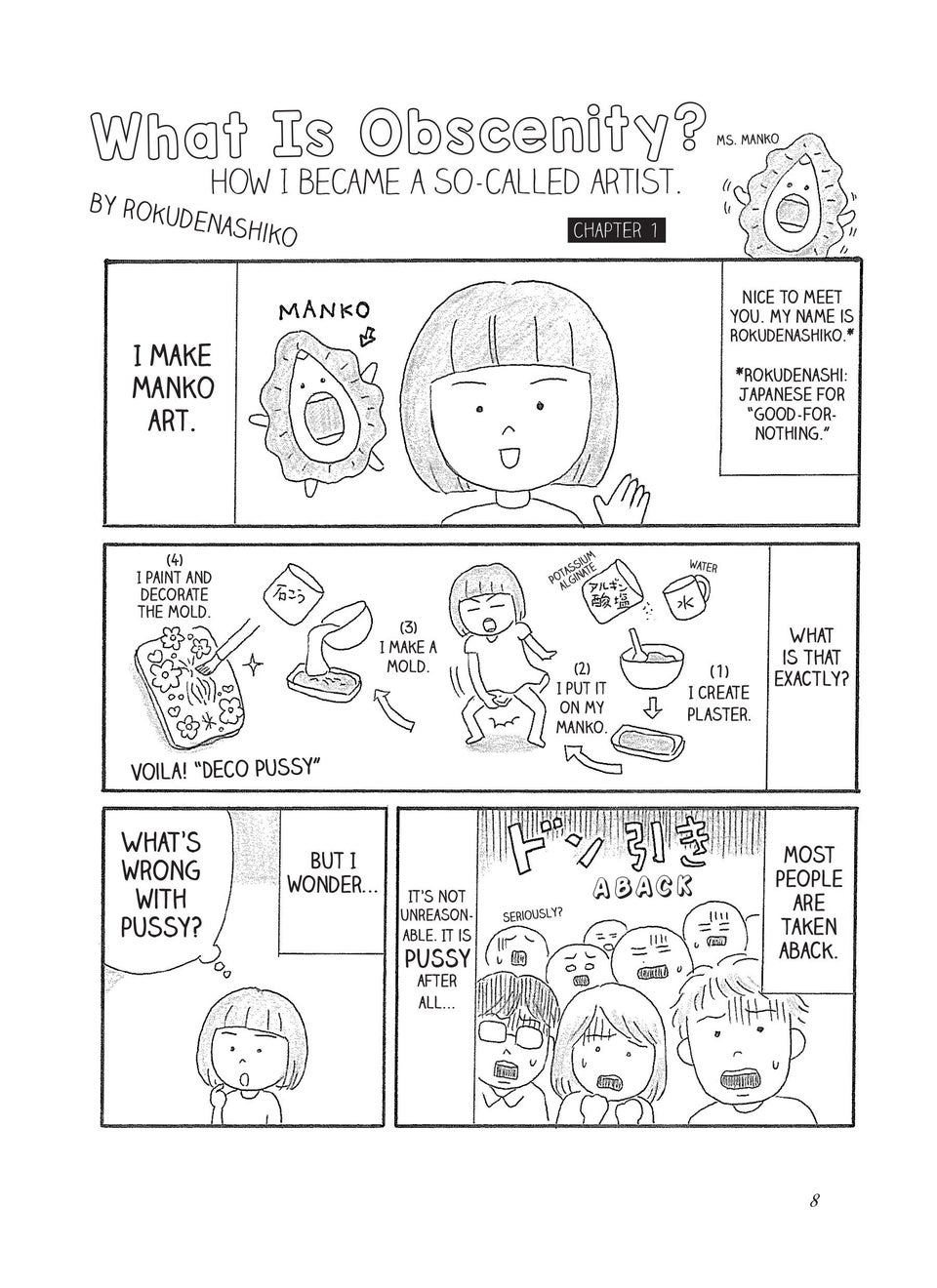 What Is Obscenity? The Story of a Good For Nothing Artist and Her Pussy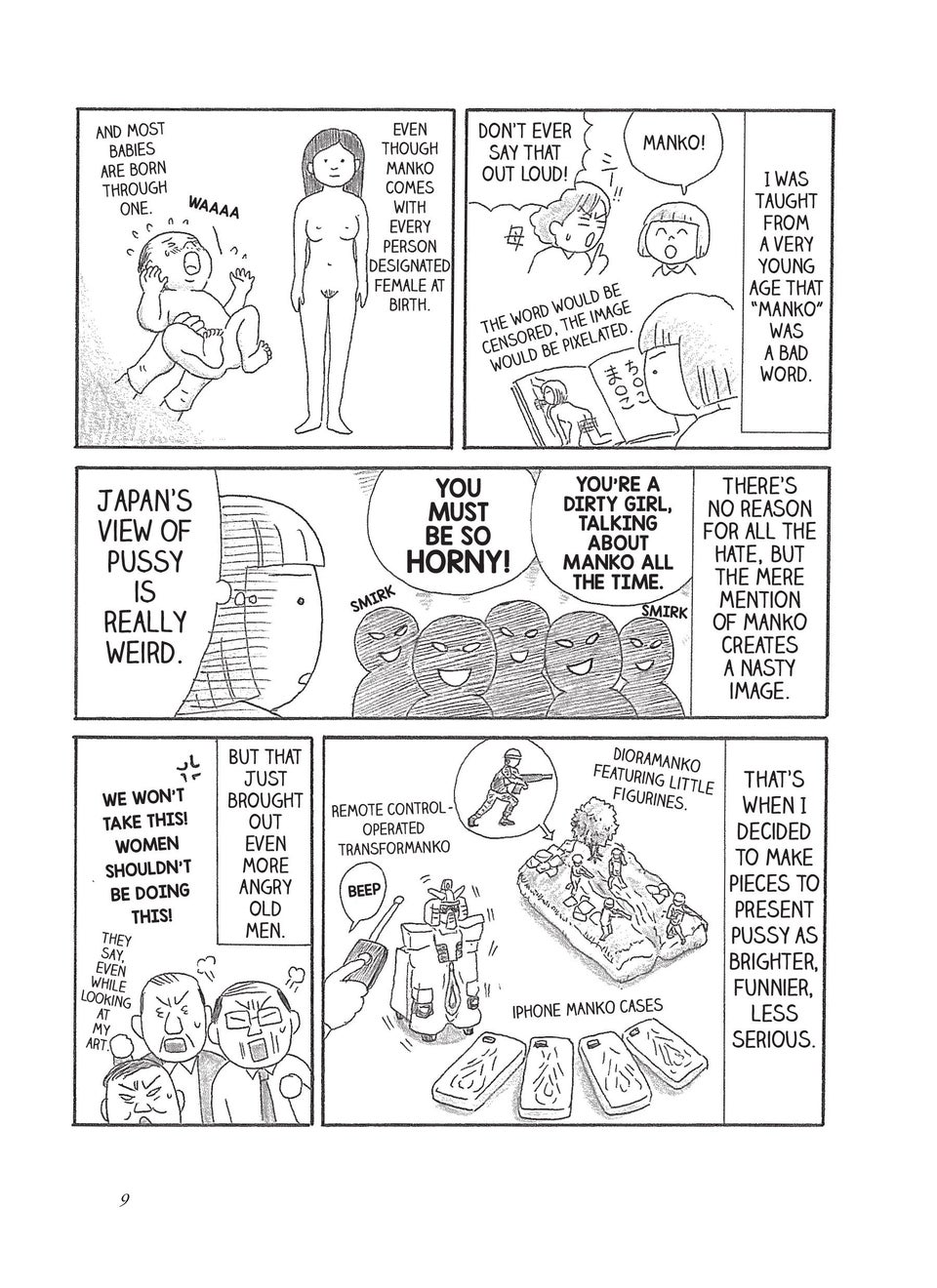 What Is Obscenity? The Story of a Good For Nothing Artist and Her Pussy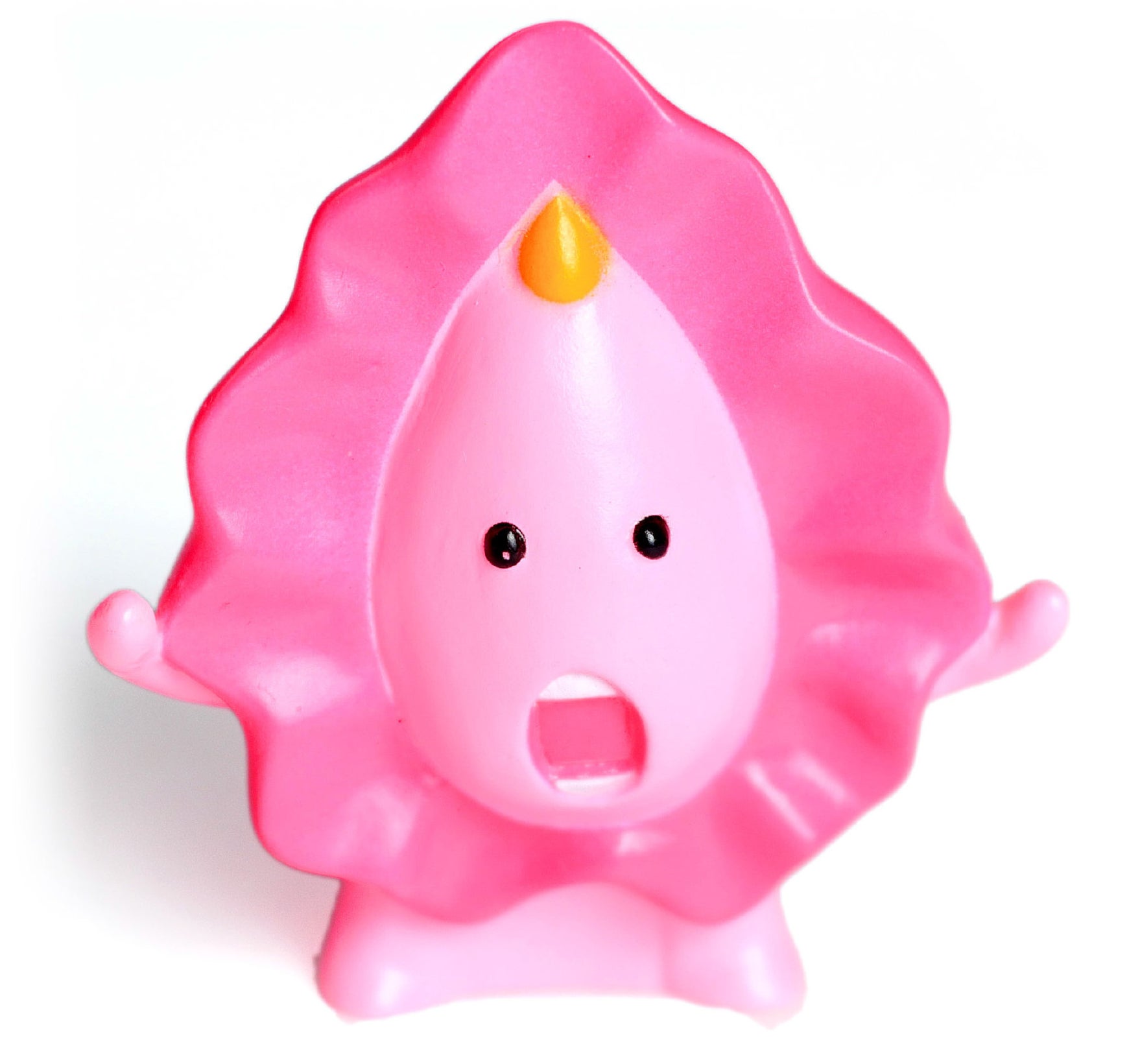 What Is Obscenity? The Story of a Good For Nothing Artist and Her Pussy
Related
Before You Go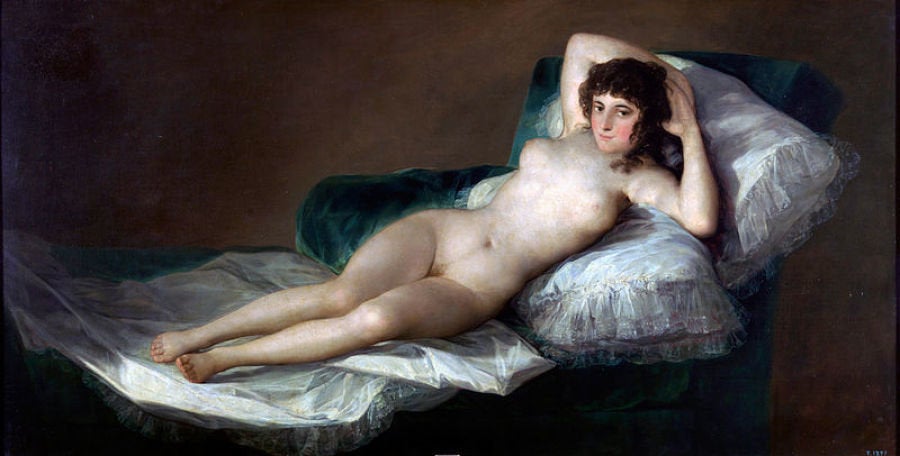 Art History's Most Erotic Artworks
Popular in the Community