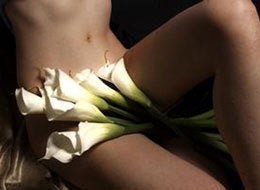 Today the New York Times reports on a jaw-dropping addition to the medical spa trend.
Now comes the first medi spa in Manhattan wholly dedicated to strengthening and grooming a woman's genital area. Phit -- short for pelvic health integrated techniques -- is to open this month on East 58th Street.

Dr. Lauri Romanzi, a gynecologist who performs pelvic reconstruction surgery, said she came up with the idea for the spa one day while walking by an outlet of BriteSmile, the tooth-whitening chain. She liked that the stores cater to people with healthy teeth.

The spa is essentially a gussied-up examination room down the hall from Dr. Romanzi's medical practice. At the spa, the signature treatment will be a $150 gynecological exam -- in which a client contracts her pelvic muscles around Dr. Romanzi's fingers -- to determine by feel whether muscle tone is weak, moderate or strong.

Dr. Romanzi likes to call the vaginal workouts she prescribes "personal training." Clients could also use an in-office electrostimulation machine to improve pelvic muscle tone or buy a device for home use. Dr. Romanzi said that such treatments are intended to improve bladder control; she said pelvic training may also lead to more intense orgasms.
Further proving that she has perfected the art of the soundbite, Dr. Romanzi goes on to say:
"If you can vote and you have a vagina, you should do these," she said. "It's the dental floss of feminine fitness."
"The outer layer can become almost scrotal, very wrinkly and lax," Dr. Romanzi said.
Phit's website lists their services as follows:
Vaginal Rejuvenation:
Kegel Phitness
Do-It-Yourself
Baby Boot Camp
Inner StrengthPersonal Trainer
The "Other" Face Lift
Lazy Susan
Core Restore
Lip Sync
Skin Rejuvenation:
Refirme Skin Tightening
Matrix IR Wrinkle Reduction
Velashape Body Recountouring
Elose Laser Hair Removal
Velasmooth Cellulite Treatment
Diamondtome Micro-Dermabrasion
Optimal Skin Care Regimens
What do you think of the vagina spa? Is it offensive or do you totally want an appointment?
Popular in the Community