In 2004, it felt like the world was about to meet Vaginal Davis, the outsized transgender performer who lit up Los Angeles' underground art scene for decades. Writing of "a career that almost no one outside the cognoscenti knows of," Guy Trebay at the New York Times wondered why the shift from cult status to household name hadn't yet happened for the "deliriously funny writer-singer-filmmaker-poet-performer, to cite just a few of [Davis'] hyphenates."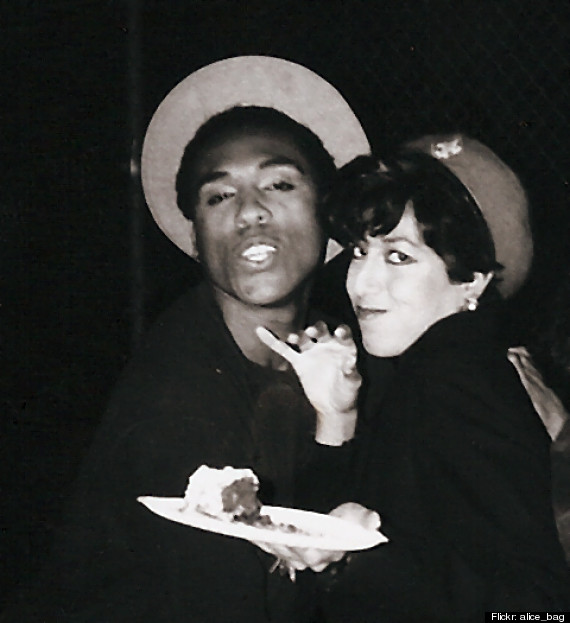 Vaginal Davis (L) and Alice Bag (R) in 1986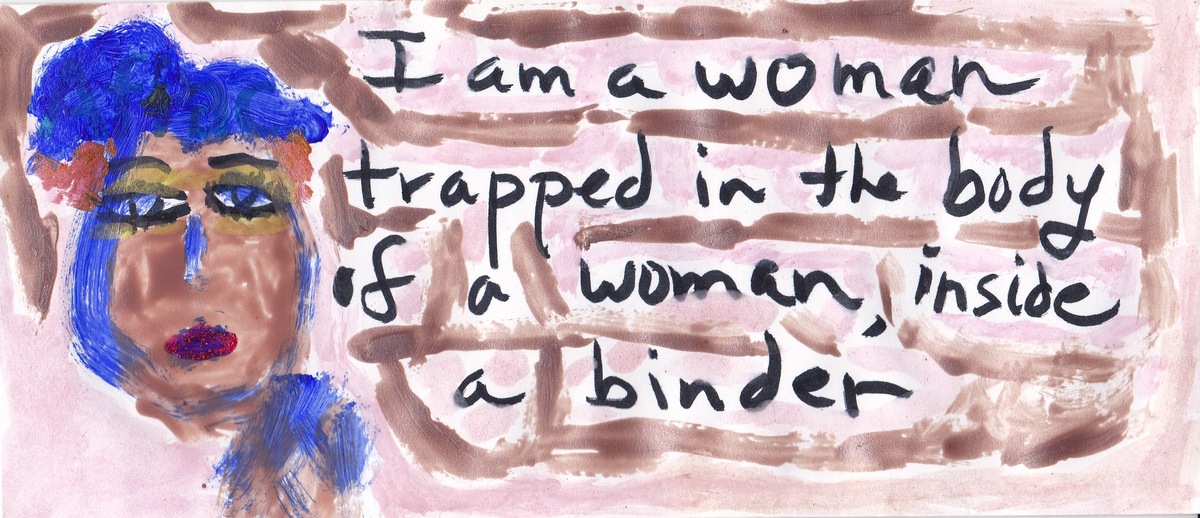 It's also a characteristically florid nod to Davis' own legacy as the founder of the HAG Gallery in L.A., where the beautiful and the weird rubbed shoulders in the eighties. The concerns of this winter's exhibit, however, are less about returning to Davis' past than updating it. Viewers can expect new installments of Davis' cosmetics-and-tempera portraits, which feature large-eyed white women with pursed lips striking a pose. The often noseless subjects are characters linked by a thread, whether their particular story is about lesbian domesticity or gender confusion. The captions that accompany them celebrate even the meme-iest of feminist tag lines, showing that Davis will always have her finger on the pulse, whether she's in L.A., New York, or Berlin.
Scroll through the slideshow below for more images from "HAG-small, contemporary, haggard," and let us know what you think of Davis' work in the comments: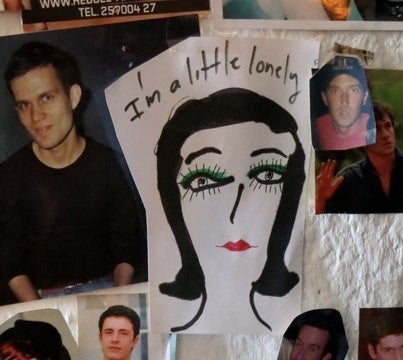 Vaginal Davis
HAG–small, contemporary, haggard shows at Participant Inc from November 9 to December 16, 2012. More details can be found at the gallery's web site, participantinc.org.

Related
Popular in the Community