Two words: Vaginal. Knitting.
This curious form of performance art comes to us courtesy of feminist artist Casey Jenkins, a self-professed "craftivist" who is knitting using wool placed -- you guessed it -- inside her vagina.
"I'm spending 28 days knitting from wool that I've inserted in my vagina," the Melbourne-based artist explains in the video above. "Everyday I take a new skein of wool that's been wound so that it will unravel from the centre and I stick it up inside me... and then I pull out the thread and knit."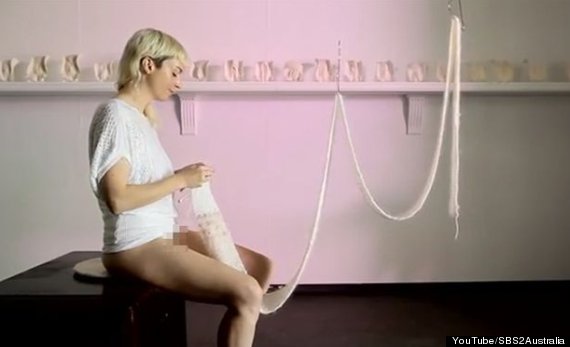 The work is officially called "Casting Off My Womb," but was lovingly dubbed "Vaginal Knitting" by the Australian TV channel SBS2Australia. Taking place in Darwin, Australia, the performance project aims to address taboos surrounding female genitals and a woman's body in general, similar to the many provocative endeavors spearheaded by Jenkin's art activism group, Craft Cartel.
Jenkins is not the first female artist to test the limits of the public's uneasiness with the naked female form. Marina Abramovic explored pagan rituals associated with a woman's body in "Balkan Erotic Epic," Yoko Ono dared audiences to literally cut off her clothes in "Cut Piece," and Marni Kotak, well, she gave birth in an art gallery. And that's just naming a few veterans. More recently, the Brooklyn-based artist Christine Cha challenged woman to "Rub Out" together in support of female masturbation.
Watch the video above for more information and let us know your thoughts on the art happening in the comments. H/t to our friends at Huff Post UK.
Support HuffPost
The Stakes Have Never Been Higher
Related
Before You Go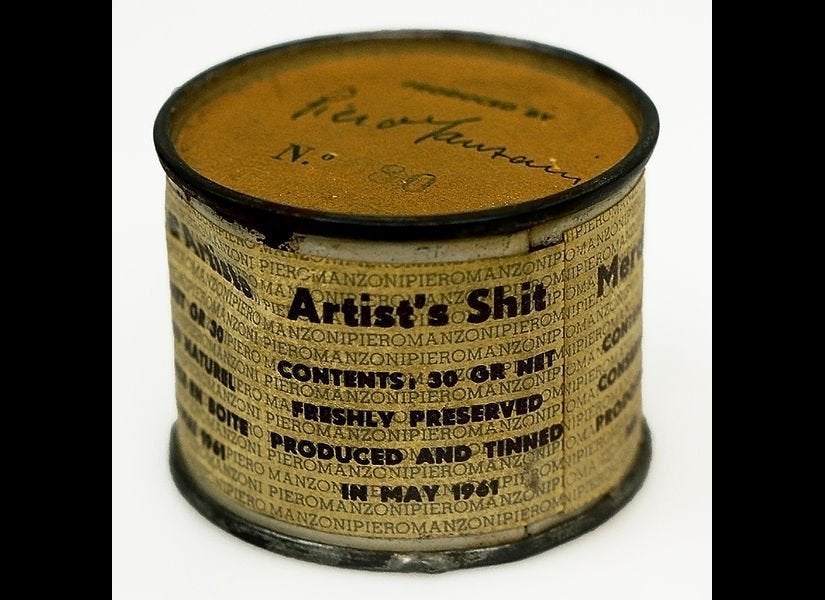 11 Shocking Acts by Artists
Popular in the Community