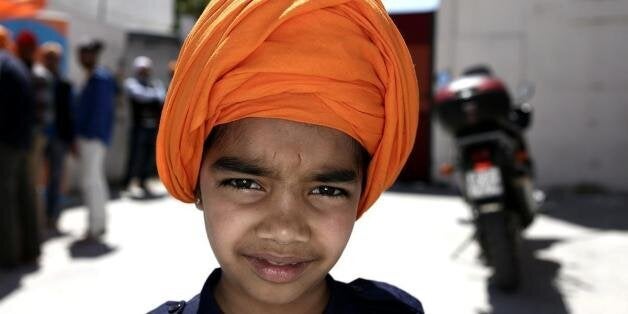 Earlier this month, hundreds of Sikhs flooded the streets of Athens to celebrate Vaisakhi, the April 14 holiday that celebrates both the Sikh New Year and the founding of Sikhism in 1699.
The Sikh community in Greece, numbered at around 20,000 according to a 2012 report, joined together to mark the holy day, celebrating, old and young alike, in brightly colored festival clothing. Many of the participants were immigrants to Greece, part of a growing Sikh community in the European Union.
The yearly holiday is traditionally accompanied by festive processions through the streets, called nagar kirtan. Take a look at some stunning, joyous photos from the celebrations below.