World peace will be achieved -- not through politics or protests -- but, well, vajaculation.
WifeyTV and Funny Or Die teamed up to create a parody video that follows a woman named Mel on her journey to female ejaculation (a.k.a. vajaculation) in order to make the world a better place.
Directed by "Transparent" creator Jill Soloway, the video shows Mel's spirit guides Nina Hartley and Maja the White Witch of L.A. coming to visit Mel to inform her that she's the "chosen one." Her task? To make "female ejaculate reign over the entire world" in order to achieve gender equality (obviously).
The voice of God, played by Wanda Sykes, tells Mel, "If you build it, she will come." So with a little help from her spirit guides, Mel creates an impressively realistic vagina using a pink tent and a lot of papier-mâché in order to make the vaginas of the world vajaculate.
While not all women can or should worry about ejaculating, as the video states, "Women owning their desire and pleasure is the real revolution." And to top it off, once Mel makes female ejaculate "reign" over the White House and Father Patriarchy, the world seems to be a better place.
"And that's how it all began, children. World peace, eight female presidents, the dawn of the age of the moon uterus and men losing the right to vote," the almighty Wanda Sykes voiceover says at the end of the video.
Related
Before You Go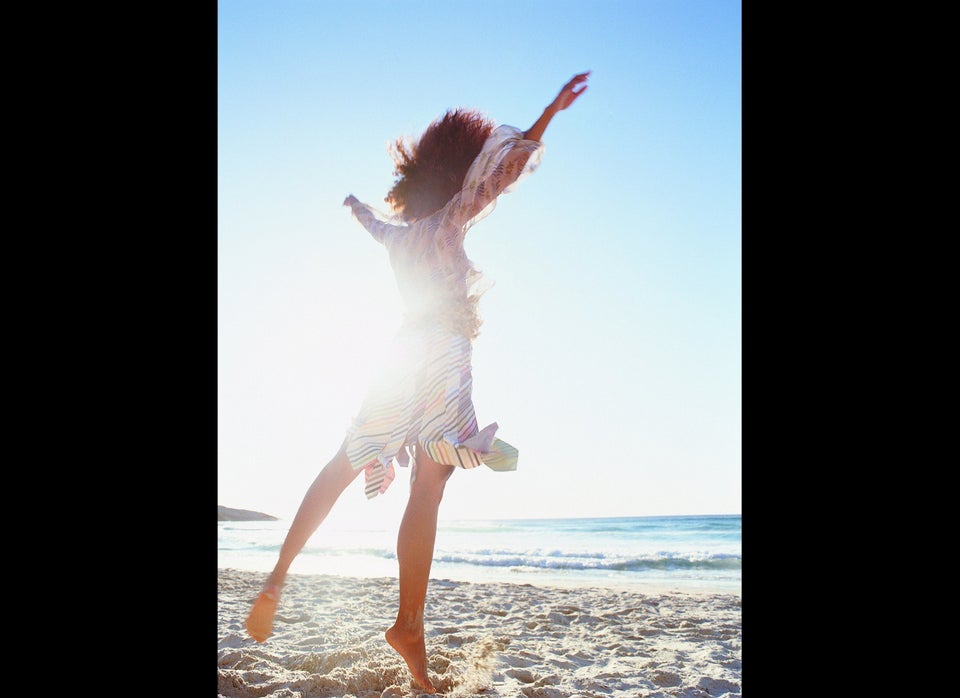 5 Health Benefits Of Orgasms
Popular in the Community