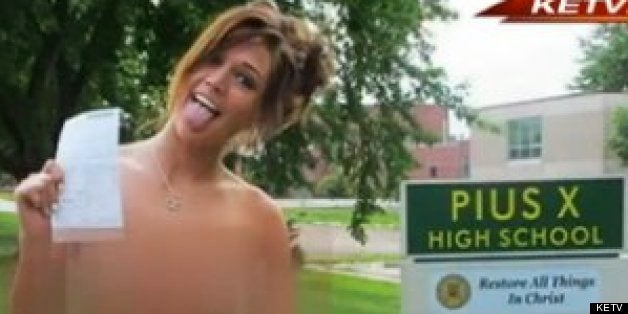 One moment can define your life, and in the world of weird news, that prospect is harrowing.
When porn actress Val Midwest was a student at Pius X -- a Catholic high school in Lincoln, Neb. -- she was known as Valerie Dodds. The 19-year-old did a little reminiscing last week, by returning to pose nearly nude for some spicy, pasties-and-G-string promotional photos.
"All of the Pius kids were saying mean things and that's when I decided to go there and show them that I'm here to stay," Dodds told ABC affiliate KETV.
Pius X school officials were outraged, but will they be able to stop production of a porn film that undoubtably will be called "Pius X"?
In other destiny-defining moments, Heath Campbell -- the so-called "Nazi-Naming Dad" -- entered a New Jersey courthouse with a Hitler mustache and matching uniform to ask for visitation rights to his youngest child, who is in foster care.
Campbell made big news five years ago when a supermarket refused to write "Happy Birthday, Adolf Hitler" on his oldest kid's birthday cake.
What was the weirdest story of the week? Scroll through the photo gallery and vote below.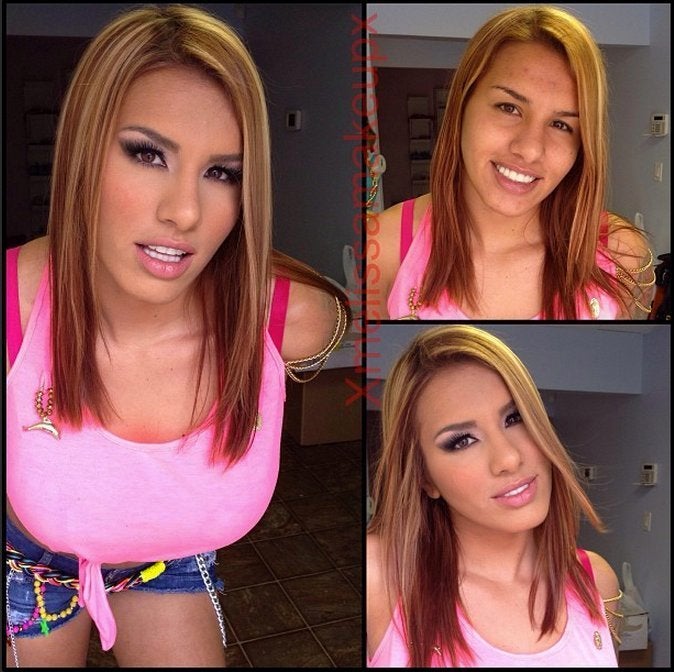 Weird News Top 10 (June 3-9)
Related
Popular in the Community