Every year at this time, Valencia turns up the heat for Las Fallas, a 10-day celebration that mixes Pagan ritual involving fire with Catholic pomp and circumstance.
Las Fallas culminates on March 19, the holy day honoring St. Joseph, but its raucous spirit is more in line with New Orleans' Mardi Gras, Rio de Janeiro's Carnival and the New Year's Day Mummers tradition in my hometown of Philadelphia, than a sober religious observation.
Everything about Las Fallas is big, from the giant, cartoon-like ninots, puppets constructed by neighborhood clubs, and the two-day procession during which thousands honor the Virgin Mary, to the regular ka-boom of fireworks, both official and not, and the final fiery displays when the puppets literally go up in smoke.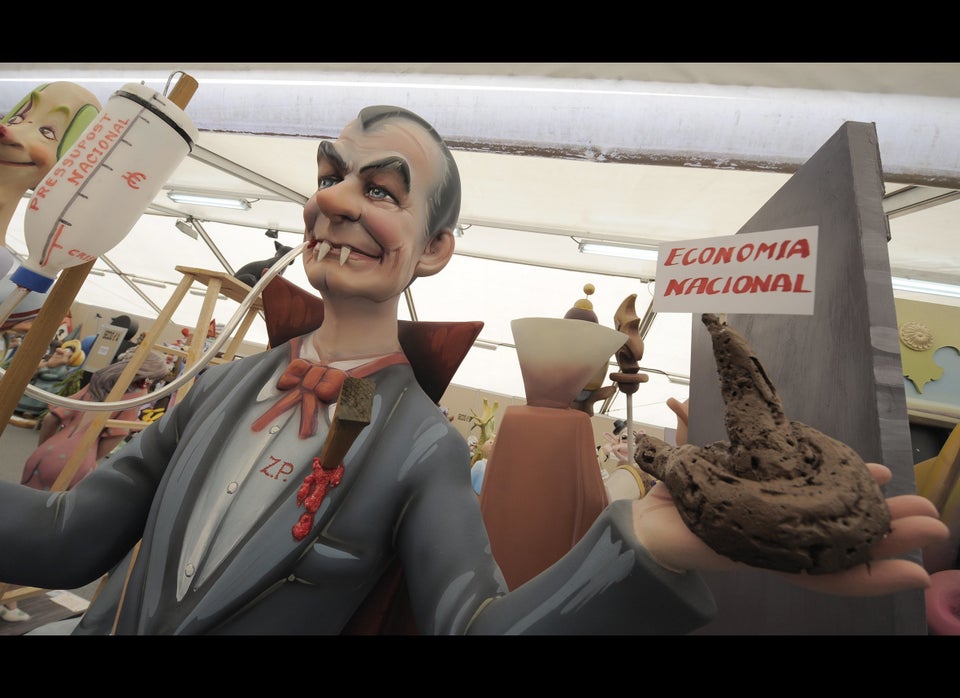 Valencia Lights for Las Fallas Festival (Photos)
Related