With Valentine's Day comes the focus on love and coupledom and the inevitable (snoozy) stories about women who make over their men -- you know, where men whose style consists of pleated pants and a french blue shirt are all of a sudden turned into James Bond (Roger Moore, obviously). We took that idea and turned it on its head and asked the men to make over their women. Three brave -- it's not so sexy to say to your partner, "You're great, now change" -- couples came forward. But change they did, and you can check out the results below. We think you'll find the mens' fantasy styles for their partners surprising -- there was not one piece of lingerie on the shoot.
Couple #1: Andrew Burmon and Caroline Feinberg
Andrew describes his girlfriend's style as playful and he loves the memories her clothes evoke -- she often wears something that they picked up abroad. His concern is that as she pursues a career in medicine she'll be penalized for being unique. Andrew says, "As little as I like the notion of round peghood, I'm more concerned that Caroline will have a hard time getting taken seriously if she doesn't kowtow to professional norms."
BEFORE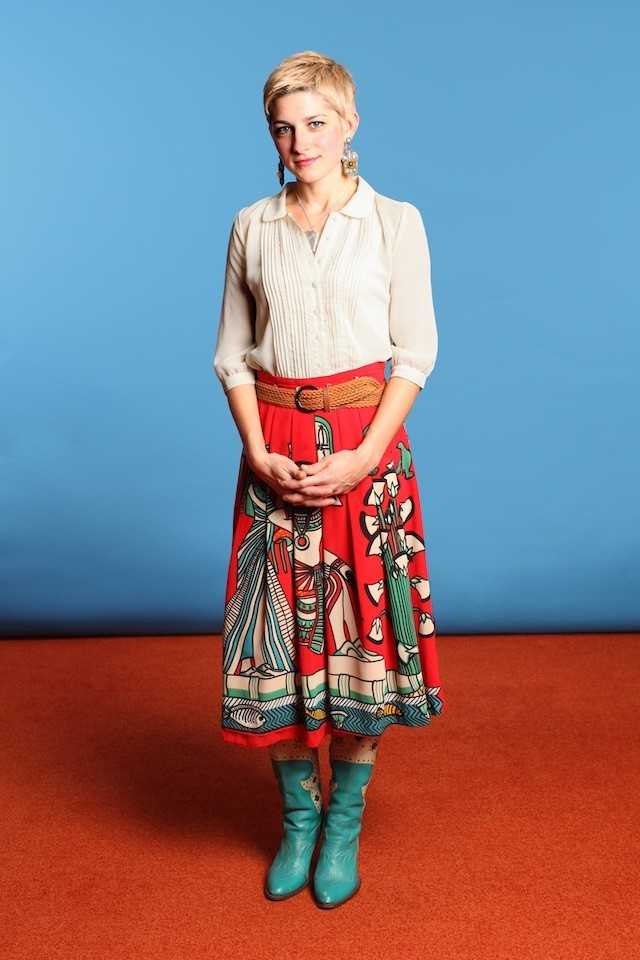 Photo Courtesy of Bobby Doherty/AOL
Caroline was a great sport and her cheerful attitude made dressing her in staid professional attire quite easy. She had this to say about her corporate look: "I don't mind the more professional look, but I also think that the way I normally dress is more cheerful --not such a bad thing when you're surrounded by people who don't want to be in the hospital."
AFTER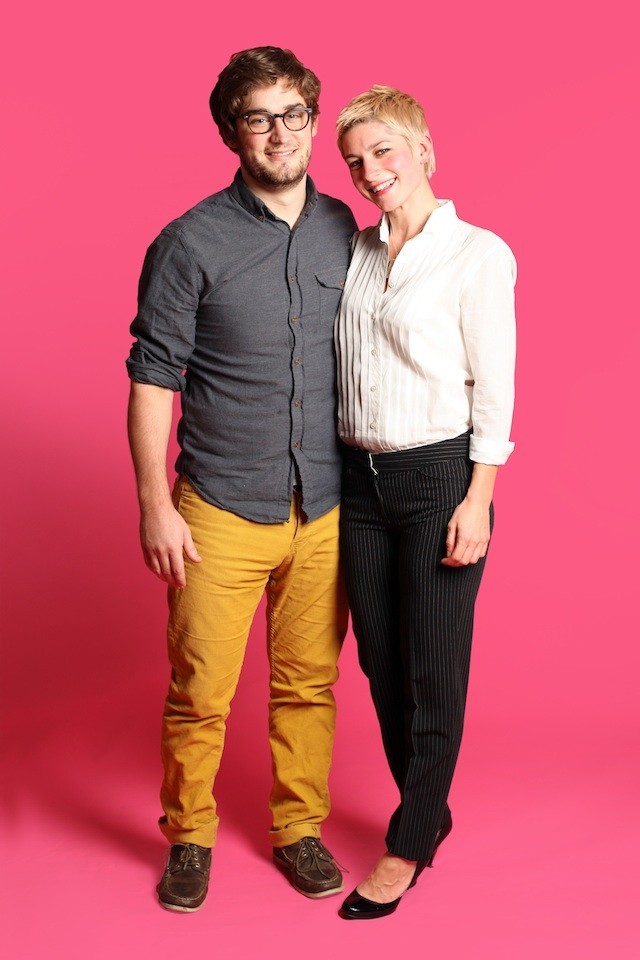 Photo Courtesy of Bobby Doherty/AOL
Couple #2: Brie Dyas And Chris Barnes
Stylelist Home Editor Brie Dyas and her boyfriend Chris Barnes were our next victims -- we mean subjects. Brie describes her daily style as "background extra on Mad Men,": think vintage-inspired, tailored looks that accentuate the body usually in the form of a sheath-style dress with a cropped cardigan (or jacket), or a stretch jersey tee with a pencil skirt. The number one reason she loves this style: vintage (or vintage-inspired) pieces show off her curvy figure.
BEFORE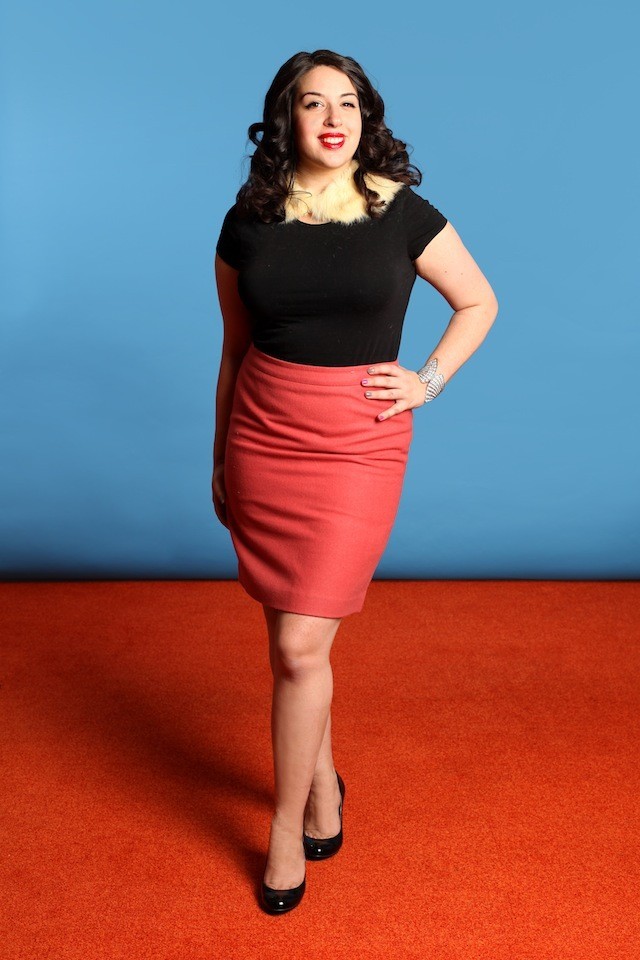 Photo Courtesy of Bobby Doherty/AOL
Her boyfriend Chris had other ideas about her style: his fantasy look for Brie can be summed up as "Joan Jett on a bender." The ingredients to this look are easy: jeans, a metal band tee and boots. A bullet belt puts the finishing touches on a look more fitting for a dark concert venue than an office.
AFTER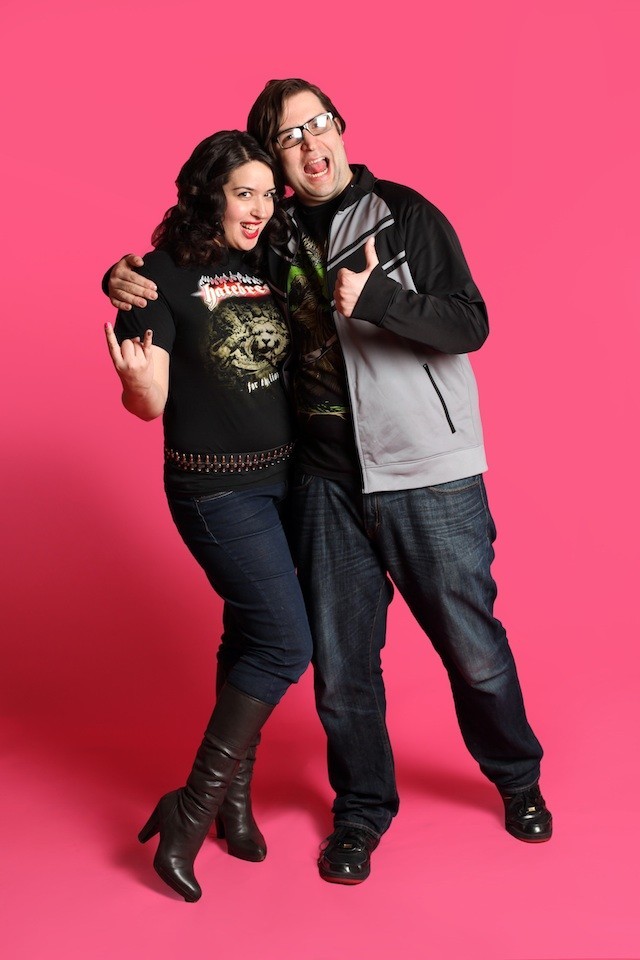 Photo Courtesy of Bobby Doherty/AOL
While Brie does have an appreciation for heavy metal music, we won't see her donning an Anthrax shirt to the office any time soon. Her words say it all, "With this makeover, it's not that I didn't feel AS confident as I would if I were going around dressed like Joan Holloway. It's that I felt that I required more explanation. The clothes spoke -- no, more like yelled -- for me. Though that level of attention was uncomfortable at first, I later had a hard time changing back into my civilian clothes...because honestly, a tee-shirt and jeans (bullet belt or not) really is more comfortable than a pencil skirt."
Couple #3: Christina And Simon Anderson
Since I was writing the piece I had to put myself on the chopping block and my husband of eight years was more than happy to participate. I can usually be found in the office in a dress (I rarely wear pants), a faux fur vest, sky-high heels and lots of jewelry. I love fashion and I'm not afraid to take risks (bring on the neon yellow coats!).
BEFORE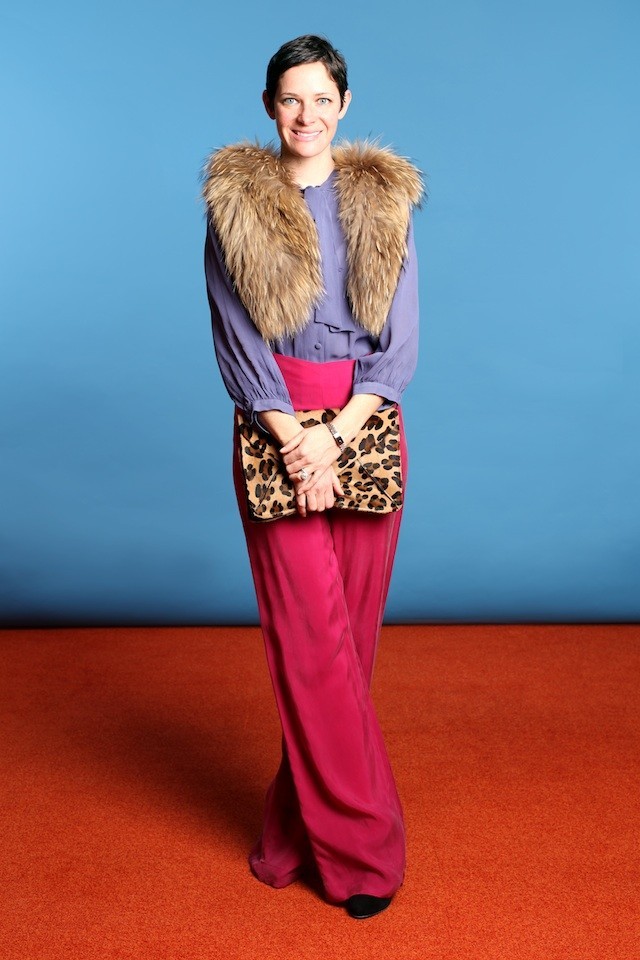 Photo Courtesy of Bobby Doherty/AOL
But with two small kids, my look needs to be a bit more understated on the weekends. So my challenge was to dress down for my man, without losing the style factor. Simon was happy to dig through my closet for the most worn-in things he could find, and find he did. My Kasil jeans are at least six years old (ancient in denim years!), my James Perse tee that is so worn it has holes in it and the simple ballet flats that I've had since the last time I wore flats (years). The look was super comfortable, but you won't see me wearing it to work any time soon. Add a faux fur jacket, heels and some jewelry and I might reconsider.
AFTER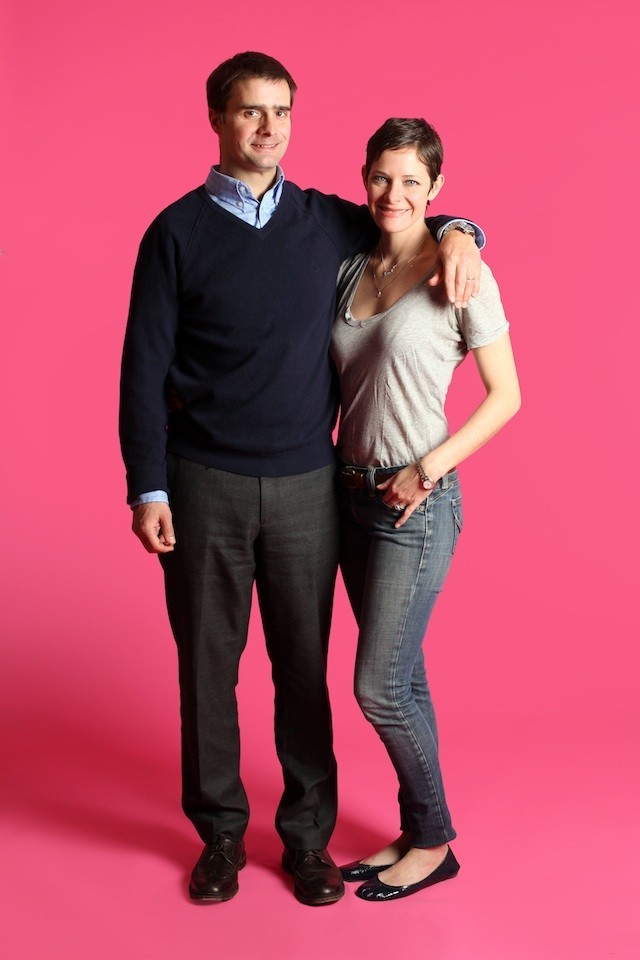 Photo Courtesy of Bobby Doherty/AOL
All in all, this was a fun experiment, but I doubt any of us will be changing our styles any time soon. It's always nice to get input from our partners, but let's be honest here -- they liked what they saw from the start, so who needs to change?

Popular in the Community