After a minute and a half, gunfire can be heard as the woman screams.
The screen goes dark after the woman runs out of the car and into a house, apparently looking for help. She can be heard yelling, "Call 911! They killed him," apparently referring to the car's other passenger. She then tells people in the house, "I have a bullet in my stomach!"
The full video, which is graphic, has been removed from Facebook but can still be found on YouTube.
Both Lavontay and the older male passenger, whom police have not publicly identified, were shot in the head, the Tribune reports.
The woman, who is in her 20s, and her fetus are expected to survive.
"This has just got to stop somewhere," Johnson told news reporters after the shooting. "Our children shouldn't have to keep paying the price for our inability to hold repeat gun offenders accountable for their actions," as well as first-time gun offenders, he added.
Johnson said he was confident CPD would find the suspect in Tuesday's shooting, citing "promising leads" and video of the shooting.
The woman told police that she, the man and the child were driving through an alley behind AC Delco Auto Electronics shop when a car blocked them and a gunman exited the vehicle and opened fire, according to police.
Photos of the crime scene show a dark red Oldsmobile Alero with bullet holes near a fence in an alley.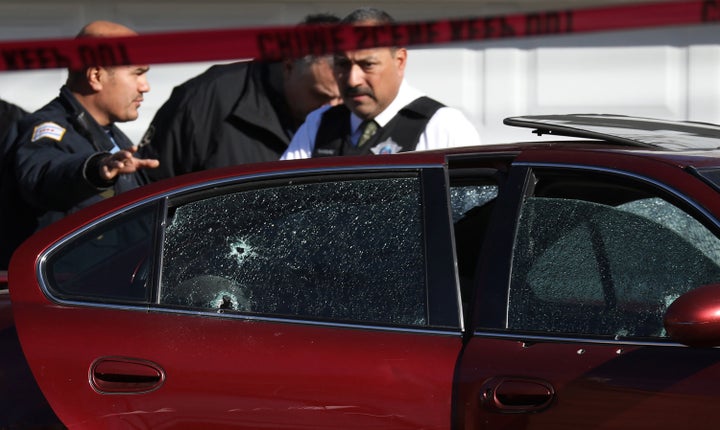 Lavontay is one of three children who have died from a shooting in Chicago over a four-day period.
She died Wednesday at Stroger Hospital after four days on life support, according to the Chicago Sun Times.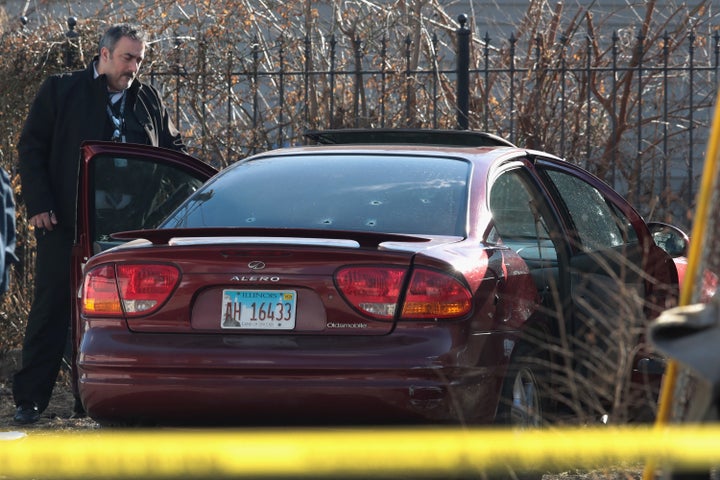 On Valentine's Day alone, 12 people were shot in Chicago's south and west sides, the Chicago Sun Times reports. Five people were killed that day, including 2-year-old Lavontay.
"One victim of one shooting is one too many," Emanuel said in a statement following Tuesday's deaths. "But when innocent children are caught in the crossfire of gun violence ... our consciences are shaken and our hearts are broken."
The mayor said Tuesday's shootings "must be a turning point for our city" and called for "meaningful gun control and sentencing legislation" to keep guns away from criminals and "keep repeat offenders off our streets."
Related
Before You Go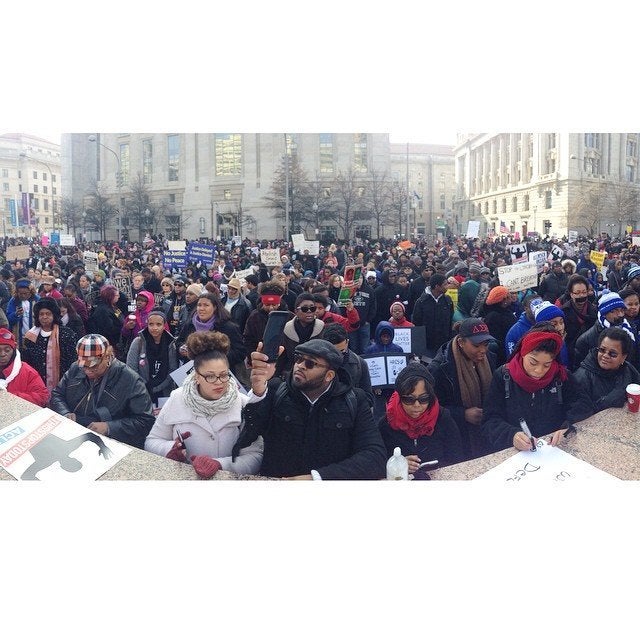 Powerful Black Lives Matter March In Washington
Popular in the Community