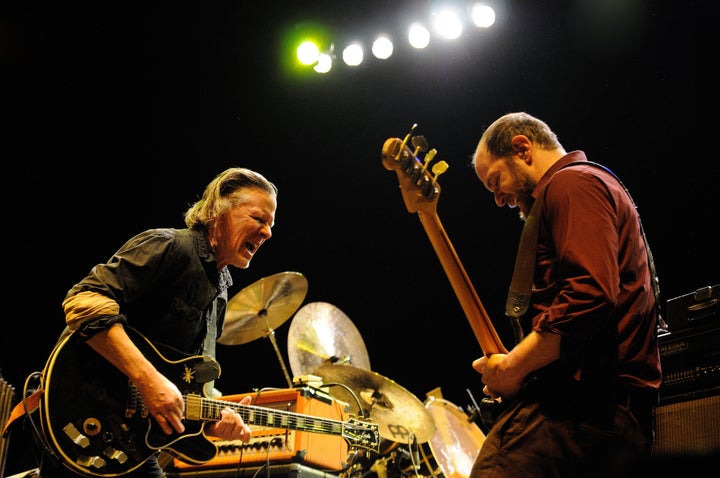 No matter what stage of a relationship you're in, Valentine's Day can be a source of much angst. It's not so much the explosion of chubby cherubs and red hearts that gets us, as it is having to find Valentine's Day date ideas that are a far cry from the regular old giving of chocolates and roses.
Instead of falling back on faithful routines, how about doing something that will make your special someone think more about what makes your relationship fun than about the holiday? We have a list of great, experiential Valentine's Day date ideas that will have you chucking that prix fixe menu and Russell Stover box out the window.
Tell us what you're planning to do for Valentine's Day with your loved one in the comments below.
PHOTO GALLERY
10 Date Ideas For Valentine's Day
1. Be A Tourist In Your Own City
We're pretty sure everyone has the same handful of places they go to in their town. But how about ditching your standbys and exploring your city like a tourist? Check out art galleries, museums, restaurants or other local points of interest that you and your loved one would never think to visit. It's a great way to get reacquainted with not only your city, but your partner as well.
2. Get A Couples' Massage
Release tension and stress together with a couples' massage package at a local spa.
3. Recreate Your First Date
Whether you split a malted or spilt it all over your date's lap, we think recreating the first time you went out is a sweet way to remember why and how you feel in love in the first place.
4. Take A Cooking Class
Take advantage of the cooking classes that culinary institutes and gourmet food shops in your area offer. But instead of going for tried-and-true cuisines like pasta, try something a little more adventurous and different from what you and your spouse would usually order at a restaurant.
6. Listen To Live Music
Jazz club, big name acts, local bands... find out who is playing on Valentine's Day and enjoy a night of live music.
7. Visit A Botanical Garden
If she complains you've never given her flowers, don't fret: bring her to your area's botanical gardens and have her take in the thousands of plant varieties on display.
8. Take A Dance Class
Bust a move of your choice -- salsa, bachata, ballroom, fox trot -- on Valentine's Day with your special someone. It can become a regular activity for the two of you!
9. Tackle A Big Bucket List Item Together
We all have a bucket list -- take this as an opportunity to find out if there's some overlap between the two of yours. Maybe you both want to go skydiving or parasailing, or maybe only one of you wants to but the other is game to join you. Either way, tackling a big bucket list item together guarantees an out-of-the-ordinary Valentine's Day.
10. Play Hooky
With the demands and stresses of the work week, it can be hard to find long stretches of unscheduled alone time together. Take matters into your own hands and play hooky on Valentine's Day. We won't tell.
Calling all HuffPost superfans!
Sign up for membership to become a founding member and help shape HuffPost's next chapter