Valentine's day is coming...don't stress out. Making the day special can be as easy or as elaborate as you'd like to make it.
For kids, a plate of heart-shaped French toast in the morning or a chocolate chunk cherry cookie or heart-shaped brownie tucked in their lunch bag will bring sweet smiles to their faces. To delight a dear friend, package some elegant but irresistible handmade chocolate peanut butter cups, peanut butter cookies with jam heart thumbprints or your very own cocoa mix to warm their hearts for many days to come.
And for your sweetheart? What could be better than digging into a chocolate baked Alaska built for two, a molten bittersweet chocolate cake or a pair of heart shaped ice cream sandwiches?
The February issue of Martha Stewart Living has all of these ideas, recipes and more including packaging how-to videos and larger than life animation in the digital iPad issue. Take one look at the dreamy, drippy hot fudge cover, see it pour and spill out of the bowl on your iPad screen, and you won't have to look any further for the best and sweetest ideas to show your love on Valentine's day, homemade-style. Check out the digital issue here. -- Jennifer Aaronson, Editorial Director of Food & Entertaining at Martha Stewart Living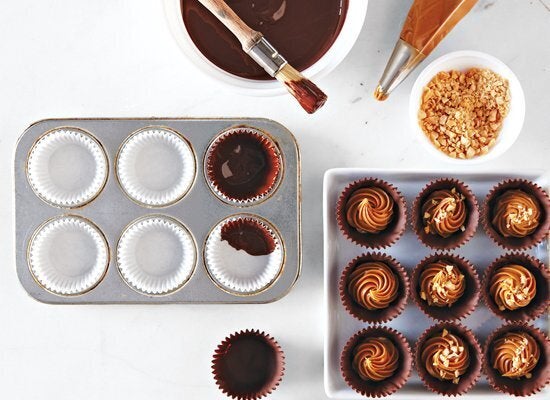 Martha Stewart's Valentine's Day Recipes
Related