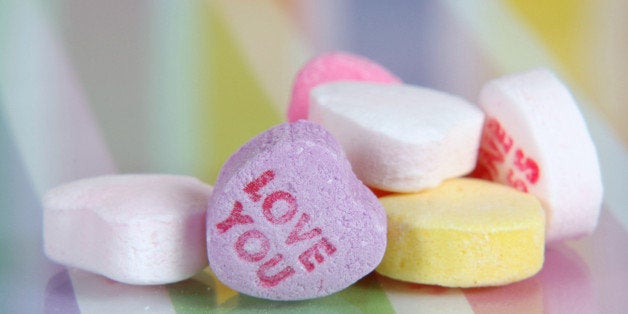 They say that one way to a person's heart is through the stomach, and the most romantic dining holiday of the year is right around the corner! Valentine's Day is fast approaching -- and a great opportunity to set the perfect stage for love -- so we got to thinking about the relationship between dining out and l'amour...
Our research revealed some surprising insights, and we also got answers to our most burning questions. How much does Valentine's Day dinner cost? When should you make a reservation? What gift should you get him? Check out these (sweet) infographics to find out:

In 2015, two-tops in New York, Boston, San Francisco and Los Angeles had an average check of $286.56.

San Francisco couples spent about $328.60 last year, trumping tables in New York City by over $20.

A quarter of Americans eat out, making it the second most popular dining holiday of the year after Mother's Day.

If you make a reservation at least 11 days in advance, you're far more likely to get seated. So make yours by February 3rd!

According to National Restaurant Association research, restaurant gift cards were the #1 most desired gift for men, beating out cologne, clothing and chocolate.
When it comes to flowers, make sure you've got everyone covered. Data from Florists.com shows:
11% of gifts were between parents and children -- so don't forget Mom!
Don't feel bad about getting something special for yourself -- 21% of Valentine's bouquets are self-gifts, up from 15% in 2011.
It's ok to procrastinate a little -- 50% of Valentine's Day orders are made up to the 5 days leading up to the holiday.
Related