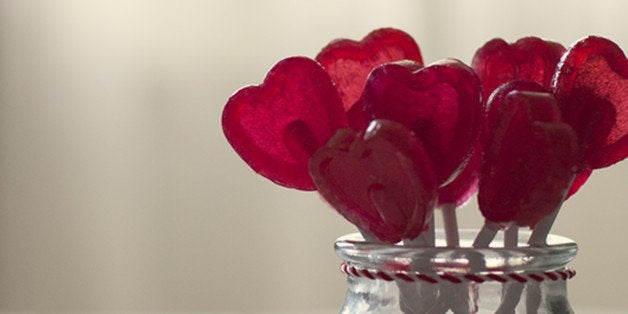 Plan early. Whether you decide to go all out and have a girlfriends' brunch or stay at home and relax, treat yourself as kindly as you would someone else. Buy or prepare a special meal; indulge in a great dinner and freeze the rest for the following week. Download a book you haven't made time to read, or enjoy a Netflix marathon. Pour a glass of your favorite wine, make a big bowl of popcorn, turn your cellphone off and chill.
Make it a family affair. Your mom has been asking to see you for weeks and you are always too busy for a visit. Use this as an opportunity to spend time with your family and savor a homemade meal. Don't arrive with an agenda or an excuse to leave early. Take time to reconnect and strengthen your relationship.
RSVP yes to the party. Just because you don't have a significant other at the moment doesn't mean you have to skip the festive event. Take advantage of the invitation to meet new people and have an exceptional time. We tend to put more pressure on ourselves when it comes to having a Valentine's date; no one else is putting as much thought into you arriving solo. If you feel uncomfortable attending alone, ask your host if you can bring an interesting "plus one" to introduce to the group.
Shop your closet. Spring is right around the corner and it's always fun to see what you have to wear when the weather starts to warm up. Make a list of what you need or want to add to your Spring wardrobe. You will feel good about getting a jump on your "to do" list and have fun remembering the beautiful items.
Create a Pinterest Bucket List board. Use the time you have while everyone else is out spending too much money on chocolates and oversized mugs to find some travel locations you would like to add to your summer vacation wish list. Pin everything from your choice of new suitcases to what you will add to your packing list and toiletry bag. Here is my simple checklist to get you started.
Don't buy into the Valentine's Day hype. Remember that February 14th is one day out of the year and it's up to you how you choose to spend it. Your options are only limited by your own imagination.
Invite a friend over for wine and cheese. Get together with a like-minded friend who wants to stay in and watch a movie and drink a glass (or bottle) of wine. It's fun to have a night alone, or spend it with a few close friends.
Popular in the Community