Turn convention on its head with this unique Valentine's Day gift idea that puts a whole bunch of trinkets in one compact package. This sweet surprise ball only takes a few minutes to make, and you can fill it with just about anything--candy, toys, the works. Ready to stand out from the V-Day crowd? Keep reading for the how-to.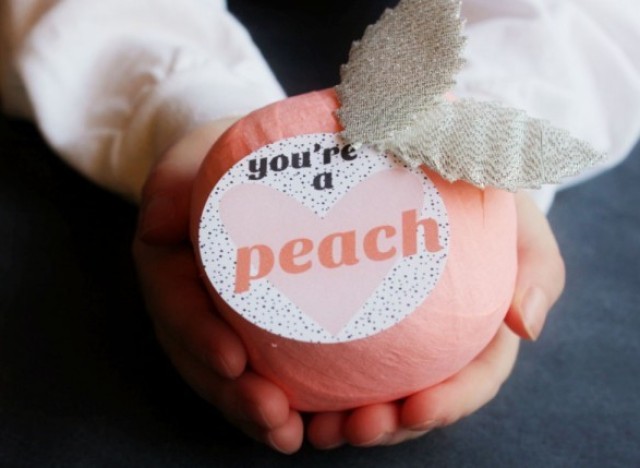 Photo by Cyd Converse of The Sweetest Occasion
To start, cut folded crepe paper sheets into one-inch strips. (Editor's Note: Or, start with streamers...much easier!) Then, start winding the paper around the largest trinket or piece of candy. Keep layering the crepe paper around the object, adding smaller surprises as you go, making sure to keep the overall shape as round as you can. Once you've achieved a good-sized surprise ball, glue the end of the last strip to secure the paper from unravelling. Finish by adding a personalized message and fabric leaves, or simply leave as-is.