We imagine that one of the reasons why Valentine's Day is so romantic has something to do with how cold it is in February. To avoid the morning chill, bundling up and huddling with our sweeties is our preferred choice to stay toasty on winter mornings. But we can't hide under the comforter forever. Which is why we're so excited about today's Valentine's Day gift idea. To help your honey stay nice and warm, Petit Elefant shares her DIY hand warmer craft -- a cute and useful accessory that keeps their fingers from going numb on their AM commute.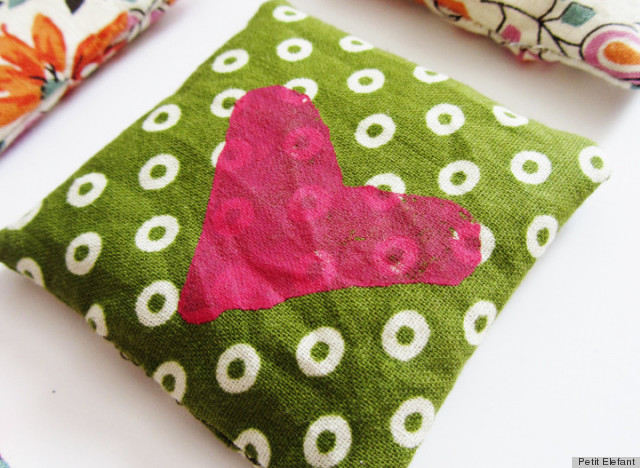 Photo by Petit Elefant

On top of being a simple craft to put together, these hand warmers also allows us to choose the fabric and design we want. The best thing about this craft is how versatile it is! You can use it all throughout the season. For more information about this adorable craft, head over to Petit Elefant.