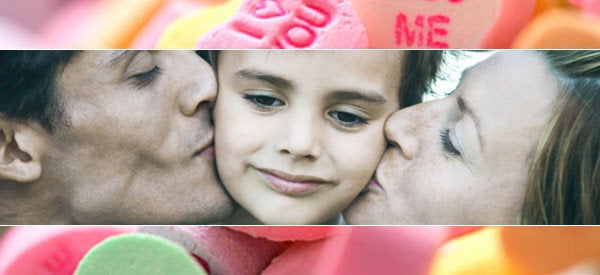 Ah, Valentine's Day. While the rest of the world is out to dinner, parents -- especially those who don't want to spend inordinate amounts on a sitter and prix fixe menu -- are more likely at home doing dinner, bath, bedtime, collapse-on-the-floor. But, just because you have little kids, doesn't mean you have to give up a romantic holiday.
"[Having a good night] takes goodwill and the intention to have a positive experience," says psychologist Harriet Lerner, author of "Marriage Rules: A Manual for the Married and the Coupled Up." "People get so child-focused that it becomes difficult for them to really talk to each other in advance about what's going to be the most fun, romantic way to spend the evening."
To help you get your creative wheels turning, we've come up with a list of five trapped-at-home date night ideas. It should go without saying, but all of these require commitment -- that means no work calls, Facebooking, or TV you don't agree on.
LOOK: 5 Creative At-Home Valentine's Day Ideas