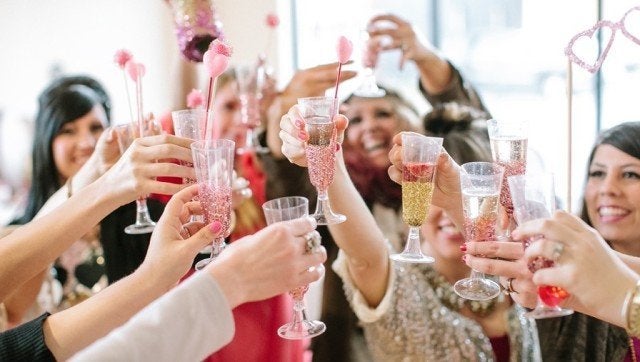 Valentine's Day for the single lady can be daunting, and it can be more depressing than uplifting. It reminds us of bygone relationships, nasty break-ups and our own personal karaoke "All By Myself" moments.
It doesn't have to be that way, though. Valentine's Day is about celebrating love -- love for another person or love for your friends -- and just celebrating the idea that your love for yourself is worth a day of splurging.
That was the sentiment behind Oh Lovely!, a Valentine's Day party. Four friends of mine within the Atlanta event industry decided that we should create a gathering that was all about each other -- a gorgeous, glittery day where we (and some of our best buds) could all hang out and be girly. It was a great success for us, and we're sharing it now so you can follow our example!
This Valentine's Day, throw a glittery bash for you and your gal pals. Have champagne. Require sparkly party dresses. Have glitter everywhere. Make it shiny and fabulous and fun. Revel in the greatness of your friendships, the pizzazz that each one of you possess, and celebrate your love for each other in style.
Click through the slideshow below to see how to throw a lovely Valentine's Day party for your besties.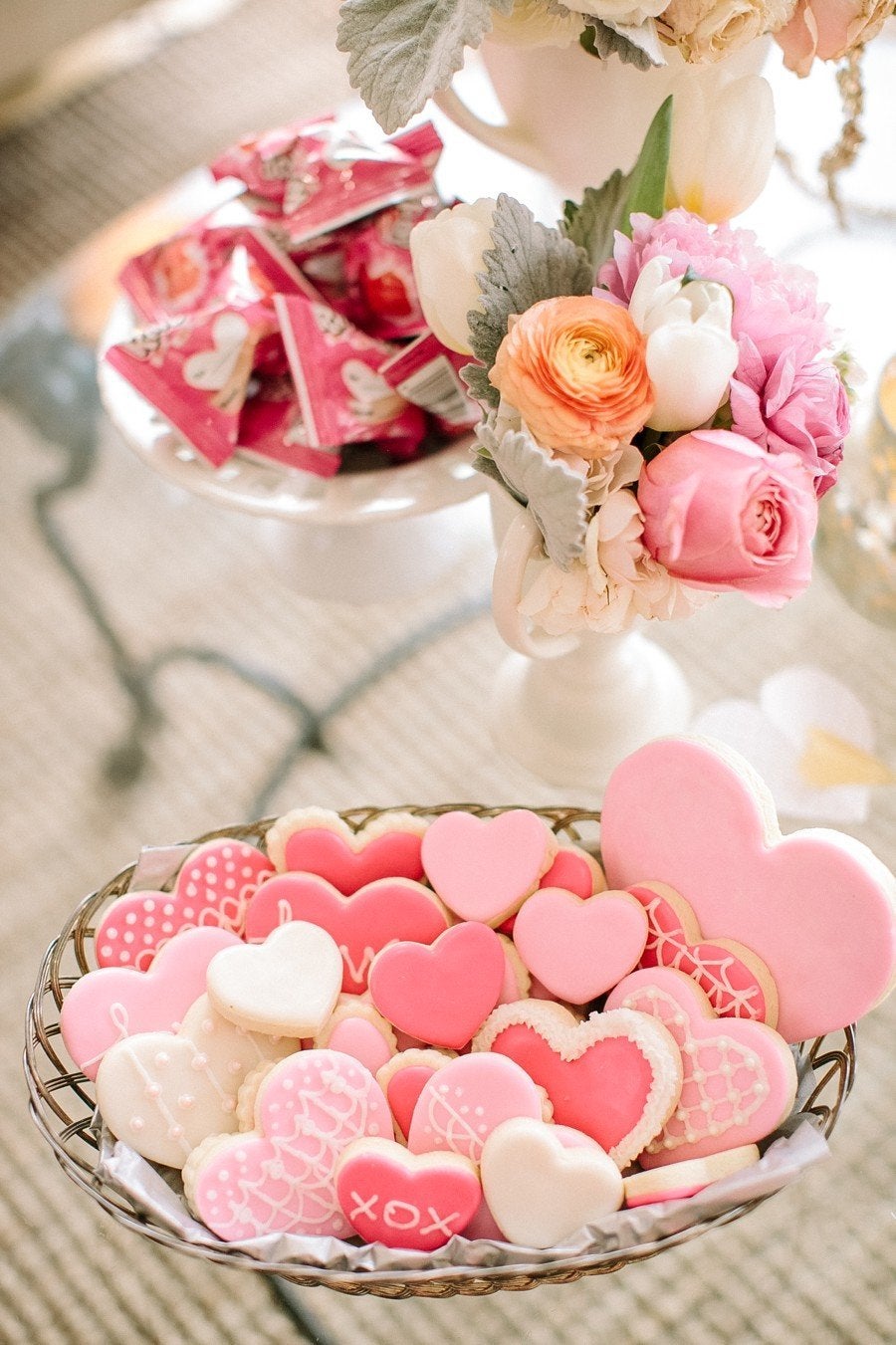 Valentine's Day Party Ideas