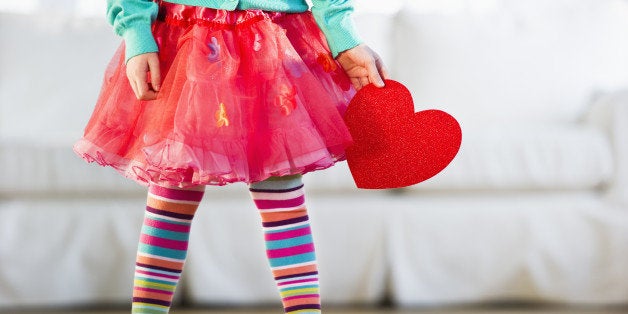 As a divorce attorney, I get a very personal view of how my clients who are also parents and their children adjust after divorce. Beyond settling into custody rotations, continuing to make emotional adjustments and perhaps settling into a new school routine, one of the biggest shifts in family life that I hear about from parents is how different certain holidays and other special days during the year feel and play out.
When it comes to major holidays, it's my experience that most divorcing parents tend to think very carefully about how their children will experience them. Plans for Christmas, Hanukkah and Thanksgiving, for example, are frequently written right into child custody agreements, including specifics on alternating year custody or hour-by-hour schedules of how each parent will split up the day with their children.
But now it's February and the holiday rapidly approaching us is one which rarely, if ever, gets mentioned in custody agreements: Valentine's Day. If you are recently divorced, February 14 may feel more like a day to scoff at or completely ignore. But have you stopped for a minute to consider Valentine's Day from your child's perspective?
Even young children in preschool get the message that February 14 is a day reserved for showing love towards one another. If you have older children, they may have strong memories of sweet treats and other ways you celebrated Valentine's Day as a family. How you spend Valentine's Day may be different this year, but what doesn't need to change -- especially for your kids -- is the focus on why love and affection are things to be cherished.
Need some inspiration? Easy ways to turn the day into child-centered celebration include:
-- Help your kids make Valentine's Day card for their other parent: The love may be gone from your relationship with your former spouse, but be considerate of your child's love and affection for their mom or dad. Think back to the days when you helped your kids pick out or a make a card or treat for your spouse, and how excited your child was to have a special something to give. Keeping up these kinds of traditions can be important because it shows you respect your child's relationship with their other parent. It's also a great lesson in how to put your child's feelings first.
-- Give your children the Valentine's Day gift of no arguing: Valentine's Day this year is on a Saturday. Is this your custody swap day? If you must have contact with your former spouse on February 14, give your kids the day off from negative comments about their other parent and commit to not arguing in front of them. Who knows? This temporary truce might set the stage for a more permanent ceasefire when you realize that you are capable of speaking civilly to one another.
-- Start New Traditions: If you have the kids on Valentine's Day, there are many easy ways to make your time together fun and memorable. Pinterest is packed with Valentine's Day craft ideas that can be created with basic art supplies and other items you probably already have on hand. Bouquet of tissue paper roses, anyone? If baking is more your thing, why not whip up a batch of chocolate brownies and top with heart-shaped strawberries? For pennies, the good times and memories you'll make will be priceless.
-- Spend Time Together as a Family: If your relationship with your former spouse is calm enough, think about going out for dinner in a group family setting on Valentine's Day or invite your child's other parent over for all of you to share a meal as a way to celebrate the love you both feel for your children. Was there a specific Valentine's Day tradition you always took part in as a family? For example, maybe you always watched Cinderella or Beauty and the Beast or another heartwarming Disney movie together? Then by all means, if you are at all able to, keep these traditions going.
No matter how you end up spending February 14 with your kids, when you wake up on February 15, remember that all love you celebrated on Valentine's Day is something that children -- especially kids going through the transition of divorce -- could benefit from being reminded of every day of the year.
Related