Valentine's Day can be so cliché. Just ask your colleagues for their thoughts on the romantic holiday and be prepared for a round of groans and barely stifled yawns. Maybe it's the commercialization of love, or maybe single people think it's a collective attack on their unattached status, but in any case, we decided to take one of Valentine's Day's most discussed staples -- lingerie -- and up the ante. How, you ask? We roadtested extreme bras, panties and more. Among the attendees to this very special party were crotchless panties, nipple covers, padded underpants, rubber corsets and more. Interested? Read on.
1. The Squeem Magical Panty. One editor had this to say: "I am that ruler-shaped girl who is envious of ladies with Coke-bottle bodies. When I slipped on the pair of lingerie I got an instant upgrade to a firmer, higher tush (think Jessica Biel). Although the super stiff shape and squishy sound of the Magical Panty initially alarmed me, I didn't look outrageous like one of those music video vixens. But it was the extra attention I got from an employee at the salad bar that really convinced me that my Magical Panty was indeed magical. I went about my Saturday afternoon -- from vegging out on the couch to cooking up a dinner -- and nearly forgot that I was packing a little extra heat."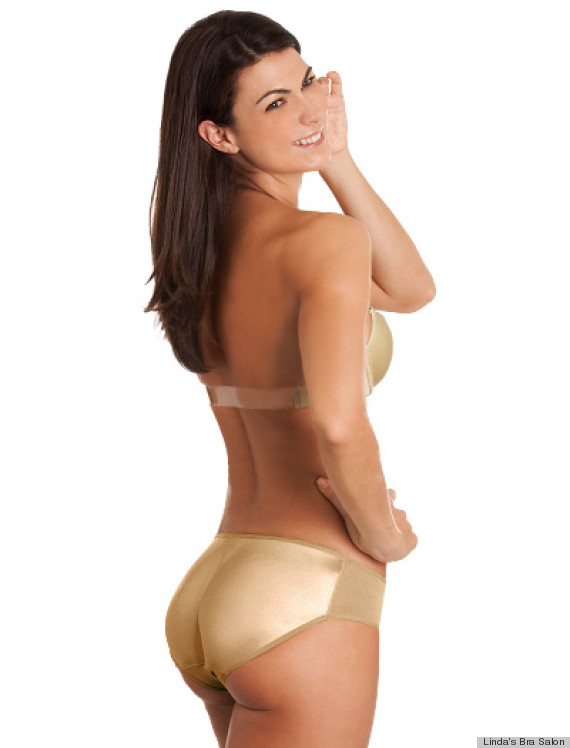 2. The NuBra Adhesive Bra. A colleague walked us through her experience. "I actually read the directions, because I was surprised that the entire cup was adhesive ... and it was a strange feeling peeling it off of my nipples the first time. However, you get used to it quickly because you'll have to place and replace this bra to find the right placement -- off-center boobs are not sexy. I am petite on top and have always longed for perfect perky cleavage. This bra does the trick! I can adjust for simple coverage or push-up effect, depending on how sexy I feel that day. I often go braless, and this gives me the same free, comfortable feeling, but with the benefit of wearing an undergarment."
3.Fashion Forms Mini Water Push Up Pads. "At first I was hesitant to stuff my bra with the mini water push up pads -- after all, it's no longer the 7th grade, and what if they popped? But once I tried them, I realized that they were actually quite subtle and only added a little extra boost. I didn't mind wearing them because the change wasn't obvious upon first glance and didn't make my chest look like Pamela Anderson's. They were also comfortable and didn't shift around in my bra -- I don't think I'll be wearing them again, but they are a good option if you want to add a little something extra."
4. Squeem's "Perfect Waist" Rubber Corset. "I definitely don't think it was worth it. I didn't feel like it gave me a particularly cinched-in waist, but that could be because the actual corset wasn't too tight on me. It also felt really awkward sitting down -- I thought the top was going to slide up to my chin. Another downside? It made me smell like rubber. Moral of the story: Make sure your corset's tight, you don't have to sit and that you don't mind smelling like industrial waste."
5. Dimr's Nipstiks Silicone Nipple Covers "I love the idea of these nipple covers, because I have a couple low-back bodysuits that I can't wear a bra with, and sometimes I get a little, uh, chilly. For the skintight bodysuit, these are perfect, but for a backless dress, not so much. I'm pretty well endowed up top, and I need more support. These are great for the days when I want to wear an unlined bra without alerting everyone in my proximity to my body temperature."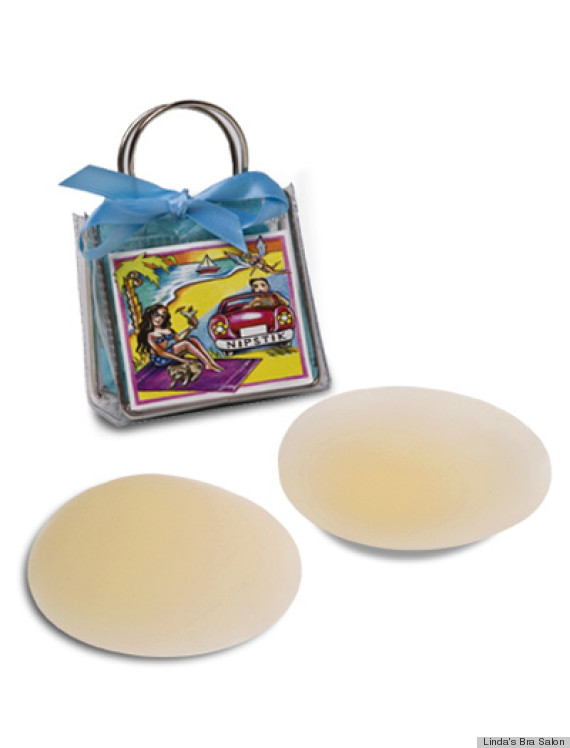 6. Hanky Panky Crotchless Thong. "Upon first glance, these black lace panties look just like the thongs that I usually wear. Until I picked them up for a closer look. Where the, erm, gusset usually lives lies two strips that create an air-conditioned situation. To be honest, I didn't find these any different from other underwear, because, everything is crammed into close quarters down there. But I can imagine that in a passionate (i.e. rushed) situation, these could save a minute or two."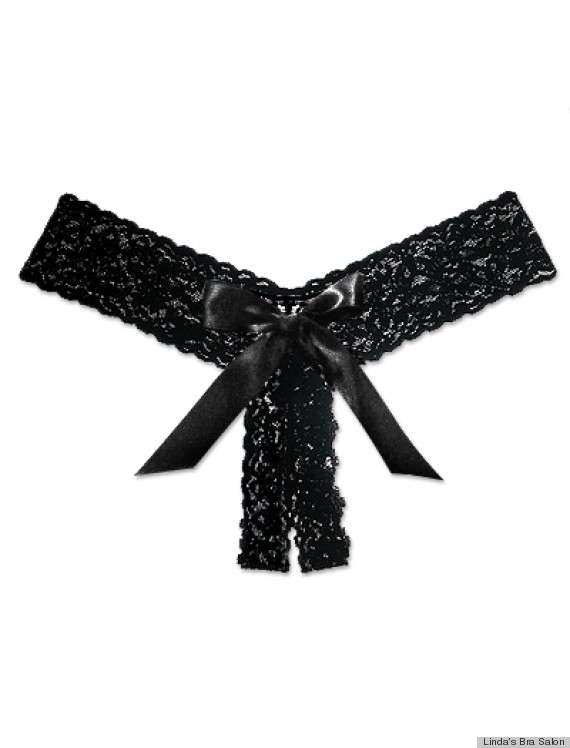 For more tips on shopping for lingerie, click through our slideshow below.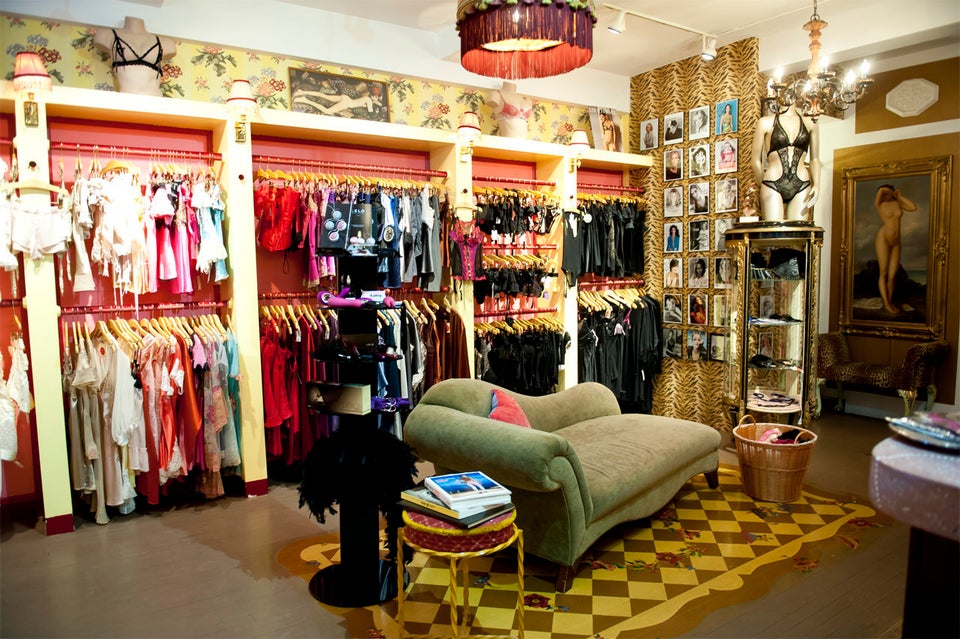 Tips On Shopping For Lingerie
Popular in the Community