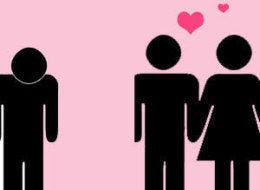 The first handmade Valentine's Day cards in the 1800s weren't intended only for lovers. They also celebrated affection between friends and relatives.
Esther Howland, one of the pioneers of the greeting card industry in the US, was charmed by an ornate English Valentine she received from a friend. So she began a business of importing lace and floral decorations from England and turned them into lacy V-Day cards.
Howland advertised in the Worcester, Massachusetts newspaper, The Daily Spy, in 1850, and her business grew so quickly that she had to enlist friends in an assembly-line operation to meet the demand. Her sales are reported to have exceeded $100,000, a handy sum at the time for a female entrepreneur.
On February 14th, people in Finland celebrate Ystavanpaiva, which is translated as Friend's Day. In Mexico, it is called the Dia del amor y la amistad, the day of love and friendship. Admittedly, the day has been over-commercialized in the US but it still remains a fitting day to express love and appreciation, in whatever way you choose, to the important people in our lives---which, of course, includes our friends.
With love to my husband, son, and my dear friends who sustain me
In memory to my Dad who died on Valentine's Day, 2006
Irene S. Levine, PhD is a freelance journalist and author. She holds an appointment as a professor of psychiatry at the New York University School of Medicine and is working on a book about female friendships, Best Friends Forever: Surviving the Myth, that will be published by Overlook Press in September, 2009 and recently co-authored Schizophrenia for Dummies (Wiley, 2008). She also blogs about female friendships at The Friendship Blog.

Related