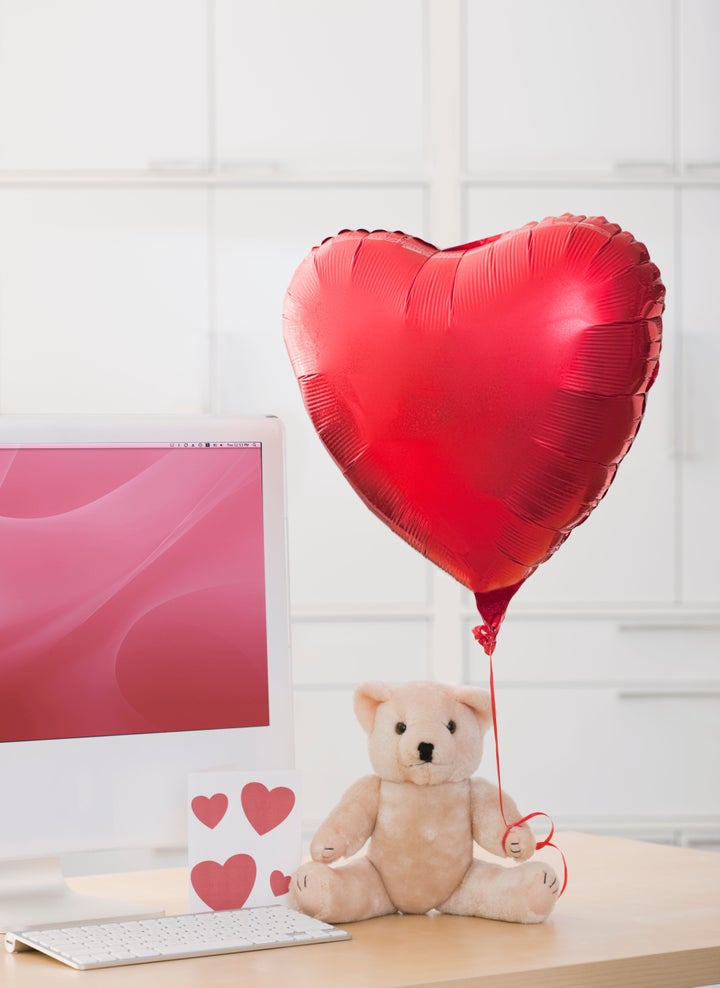 Frederick Douglass, the great 19th century African-American abolitionist, was said to be born on Valentine's Day. It's fitting that this giant of America's quest for social justice would be born on a day that marks the power of love. In an 1847 address entitled Love of God, Love of Man, Love of Country, he said, "[F]or he is a lover of his country who rebukes and does not excuse its sins." Douglass's vision of justice included racial justice, gender equality, universal education, and the rights and dignity of workers.
The New York City community foundation that I direct, North Star Fund, takes its name from the slavery abolition newspaper that Douglass created in the 1840s. He called it The North Star. Every year on Valentine's Day, I am reminded of Frederick Douglass and his passionate love for justice, a tradition that is carried forth by the activist groups that North Star supports through our grant-making and training programs. They are my North Star.

New York City has some clear challenges and real opportunities to become a better version of itself in 2012. In honor of Frederick Douglass' activism, here is my Valentine's Day message to New Yorkers who want to make this city a fairer, more caring and compassionate place.
1. Demand fair treatment for street vendors. New York City has not lifted the cap on street vending licences since the 1970s. The result: an epidemic of ticketing that imperils vendors across Gotham. On Thursday, February 16th, at noon, more than a thousand street vendors will gather at City Hall to push for passage of two bills that will lower the exorbitant fines (up to $1,000 per ticket) that vendors are still receiving for minor infractions -- like an umbrella from their hot dog cart touching a street sign. Click here to heed the Street Vendors Project's call, and share it on social media.
2. Keep our post offices open. This one is particularly relevant on Valentine's Day: The U.S. Postal Service has announced plans to close 34 post offices in New York City -- almost all in communities of color. The majority of the workers who staff those offices are black or Latino. North Star Fund recently gave a 'Rapid Response' grant to a group of postal workers, Community Labor United for Postal Jobs & Services (CLUPJS), which is mobilizing employees and community members to organize against the closings and demonstrate at public hearings.
3. Keep the heat on this winter. Every year, hundreds of landlords in low income neighborhoods leave residents without heat and hot water. Too many use it as a barely concealed strategy to force people out of rent controlled apartments. The New York City Department of Housing Preservation and Development (HPD) can stop this, but enforcement has been spotty. In East Harlem, Movement for Justice in El Barrio is utilizing creative community organizing tactics to keep the heat on HPD until they enforce this regulation strenuously and consistently.
4. End homelessness. According to a new study led by Picture the Homeless, there are enough vacant buildings and lots in New York City to house everyone currently residing in a shelter. The fact that some 110,000 New Yorkers will experience or fall into chronic homelessness is unacceptable. New Yorkers can call or email your representatives and the mayor to demand that the city create a game-changing plan for a system of affordable, sustainable housing for all. If you don't get to the entire report, please at least read page six (no, not that Page Six!), which highlights the roots of our housing crisis and who has lost in its wake.
5. Stop punishing young people for carrying condoms. Condoms save lives -- in fact they are given out free by the City's Department of Health -- so condom use should be encouraged. Currently, the NYPD and the courts can use the fact that a person is carrying condoms as evidence that they are engaged in prostitution. LGBTQ youth, who are often profiled as being involved in the sex trade, are more likely to be arrested if they carry condoms. New Yorkers can support the No Condoms as Evidence bill, a focus of Streetwise and Safe, to help these young people stay safe and healthy.
6. Stop human trafficking. Under current laws, diplomats and religious networks have access to special visas that include the privilege of bringing private servants with them to the US. New York City, home to the United Nations, houses many domestic workers brought to the U.S. using this visa. Some diplomats and others use this visa as a way to effectively enslave their employees. New Yorkers can support Damayan, who is leading a multi-year campaign to expose and end this practice in the Philipino diplomatic community.
7. Send more New Yorkers to college. By giving immigrant students equal access to financial aid and higher education programs, we will ensure that our city is a place where everyone gets a fair shake. New Yorkers can support the New York Dream Act, which provides tuition assistance programs and scholarship opportunities for immigrant youth. In New York City, the New York State Youth Leadership Council -- a North Star grantee -- is leading this effort.

Calling all HuffPost superfans!
Sign up for membership to become a founding member and help shape HuffPost's next chapter