 Whether or not the cupid's arrow really fills a person with an uncontrollable romantic desire, the chubby, winged symbol of Valentine's Day is here to work his magic. And not just in love -- but in fashion.
Celebrating Valentine's Day can be as simple as gifting your loved one chocolates or as romantic as giving or receiving a heart-shaped diamond. However you choose to celebrate it, Valentine's Day is a time to celebrate love. From a fashion point of view, it's a great day to wear the color of romance and passion, RED. Why not try to include red in your wardrobe all month and make February the Love Month?
A Little Hint of Red Since red is such a powerful color, you might think it's not for you. If so, try red in a small dose, such as with an accessory. This reincarnated cupid appliqué cashmere scarf is a whimsical Valentine's Day choice. Wear it with something simple, such as this micromodal/spandex spaghetti-strap dance dress. Who knows what could happen -- the arrow seems to be shooting straight to the heart...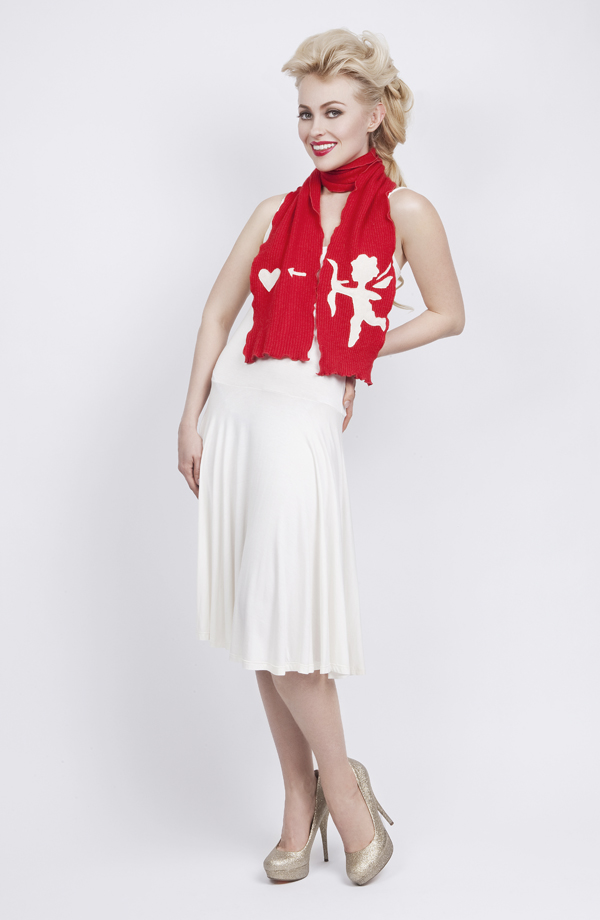 Pin-up Girl Red The retro pin-up girl's favorite lipstick color was often red. But it's a fashionable choice for today, too. Choose a red lip, swoop on cat-eye liner and wear this rose-appliqué, cropped reincarnated cashmere cardigan with high-waist retro-inspired sequin briefs and high-heel pumps for a modern-day pin-up girl look.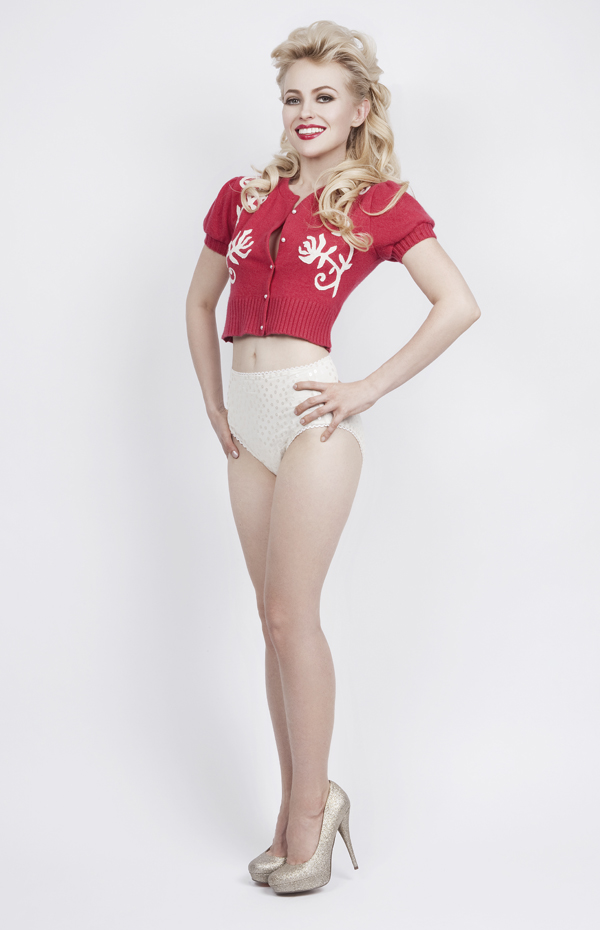 Take Me Dancing Red Feminine and flirty with a sweetheart neckline, bustled skirt and bow-tie back, this vintage sari and silk charmeuse dress is the perfect romantic Valentine's Day date dress combo. Short enough to dance in, it's the dress' bustier that cinches your waist and gives your feminine curves a little oomph.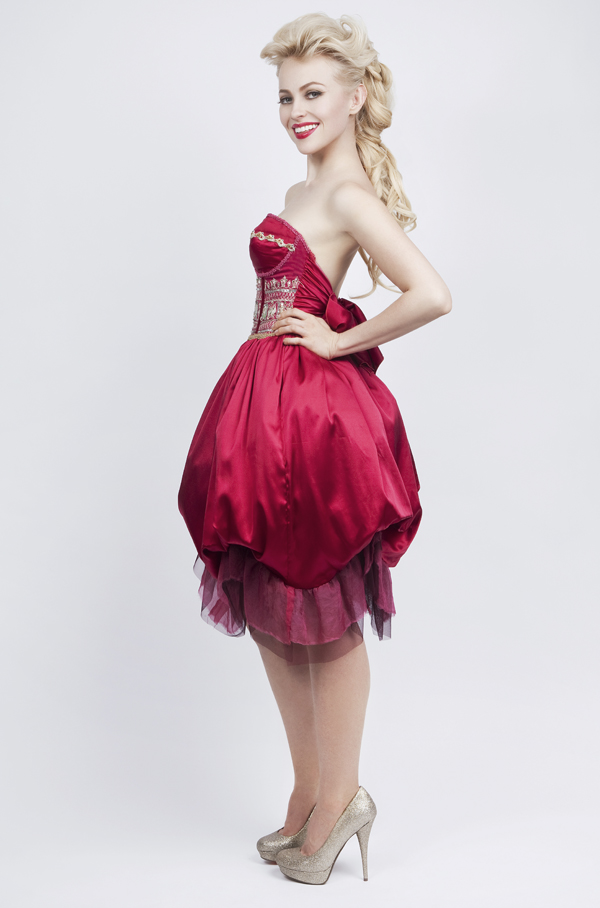 Fire up the passion and wear red this month, the Love Month! Happy Valentine's Day everyone!
As one of America's most sought after environmentally conscious designers, Deborah Lindquist creates exquisite apparel out of a mix of "reincarnated" and new Earth-friendly fabrics, such as cashmere, hemp and bamboo. Lindquist's avant-garde apparel has been showcased in numerous publications including Elle, In Style, Lucky, WWD, Vibe, People, Brides and Maxim. You can also catch her one-of-a-kind pieces during episodes of Lifetime's How to Look Good Naked and Access Hollywood's Hollywood Green. She has dressed trendsetters such as Rhianna, Pink, Christina Aguilera, Jessica Simpson, Paris Hilton, Keisha Cole and Jessica Alba.
Photos courtesy of Barry Druxman.