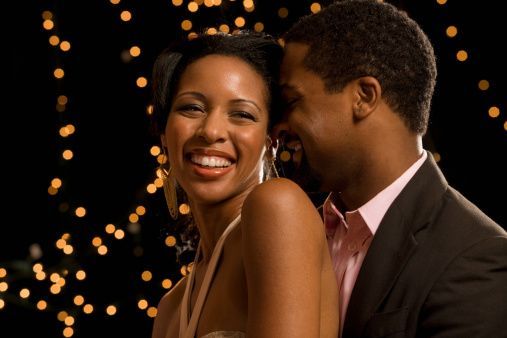 Valentine's Day is fast approaching, and for many people it is their once a year attempt at creating some kind of energy around their sexual and romantic love life. After all, there is an actual day to celebrate love, sex and relationship. No matter how sexually asleep your relationship is, Valentine's Day is a command performance. Now, this blog is for the guys, but ladies—please pass this on to the men in your life!. Facebook it, email it, or print it out and put it under his pillow.
Gentlemen, do I have your attention yet? I understand that you may feel out of practice. Your woman may not be putting out a lot of sexual heat, and you might be frightened of being rejected. But press on. It's Valentine's Day after all (by the way it really can be any day!), and she will be expecting something. It's a great opening to perform
Sexual CPR on Your Relationship.
First of all, take Dan Savage's advice and the big romantic dinner comes after the sex. If you have dinner first - all bets are off. You are more likely to go home and sleep rather than anything else.
Tips To Get Her Sexual Heart Beating
As you place a sip of wine in her mouth or a bit of chocolate, tell her that tonight is all about her. That you want her to allow you to give her pleasure. That tonight, she is not to concern herself about "giving back" or doing anything. She may be really resistant to this notion. It is what she is trained to do. Trust me on this one, she wants to receive more than she wants a dozen roses. Insist on this rule for this evening. It is essential if you want your Sexual CPR to work, and the rewards to your pleasure will be endless.
1. Start from the outside perimeters and work your way in! Unlike cardiac CPR, you don't go right for the main muscle here. Play with all of her favorite places. Is it kissing her neck, playing with her hair? When was the last time you nibbled up her leg to the back of her knee? She has a whole lot of geography to enjoy that is not breasts and genitals. Check them out thoroughly. It will get her sexual engine to start breathing again. Breathing is very important when performing CPR.
2. She wants to be seduced or taken. Which one? Do you know? Perhaps both. Find out and give it to her. For so many woman the act of "being desired" is an orgasm. Think about her as your juicy bone and savor her. Use language, and talk to her about her fantasies. Perhaps pick up a piece of erotica with a fantasy theme that you know turns her on. Read it to her.
3. Ask for directions. Now, I know that is a really hard one for a lot of men. But ask her what feels good. You might even encourage her to make happy noises (if she is quiet) to cheer you on and let you know that you are traveling in the right direction. article continues after advertisement
4. Slow down. And then slow down some more. It's not okay to think "I gave her a foot rub, so now I can dive right in to the center of the pie". Really take your time - CPR can take a while. And it will be so worth it. Remember the more fun she is having on the journey, the more fun you will have. You want her to love this!
5. Think about sensation. When it comes to sex, sensation is the queen. How are you mixing up soft, tickling, hard, and deep? Bring out a new toy! Keep her awake! Remember this is CPR! You don't want her to fall back into a coma of the expected!
6. Words of admiration will turn her on. Tell her how beautiful she is. How much you want her. Turn her on between her ears, and everything else will heat up too.
Sexual CPR is about bringing new life into your relationship. Finding a way to flame desire. Valentine's Day is a great excuse to take out the resuscitation paddles and apply with vigor.
REAL LIFE. REAL NEWS. REAL VOICES.
Help us tell more of the stories that matter from voices that too often remain unheard.
This post was published on the now-closed HuffPost Contributor platform. Contributors control their own work and posted freely to our site. If you need to flag this entry as abusive,
send us an email
.