What does Valentine's Day mean to you? A commercialized holiday promoting consumerism in the name of love and romance, or a day that reminds you to appreciate loved ones in your life?
If you're trying to be mindful of your lifestyle choices, this day presents some unique challenges. Let's start with chocolate and flowers, two of the most popular gifts that also happen to be the worst offenders.
Unfortunately, most of the world's cocoa production occurs in West African countries like Ghana and the Ivory Coast, where child labor, human trafficking, poor wages and terrible working conditions are commonplace. Workers on cocoa farms are exposed to toxic chemicals and children as young as seven have been found working in the fields. Doesn't sound very decadent, does it?
When it comes to flowers, a majority of the cut flowers sold in the U.S. are imported from countries like Colombia and Ecuador, where flower workers are paid poverty-level wages to work long hours. In addition, flowers are one of the top pesticide-intensive agricultural crops and workers face a range of health issues as a result of it. Hardly very romantic!
Want to really show your love and appreciation? Make something delicious from scratch! Here are some amazing vegan Valentine's Day recipes to get you started. All recipes that require chocolate include information about companies that do not source their cacao beans from areas known for unjust labor practices. Not to mention, they are all free of dairy and other animal products, without compromising on great taste.
So, that's how you can have your (Valentine's Day) cake and eat it too (if you choose to), while minimizing your negative impact on people, animals and the planet!
Got a good vegan recipe you'd like to share? Please contact us to find out how you can get involved.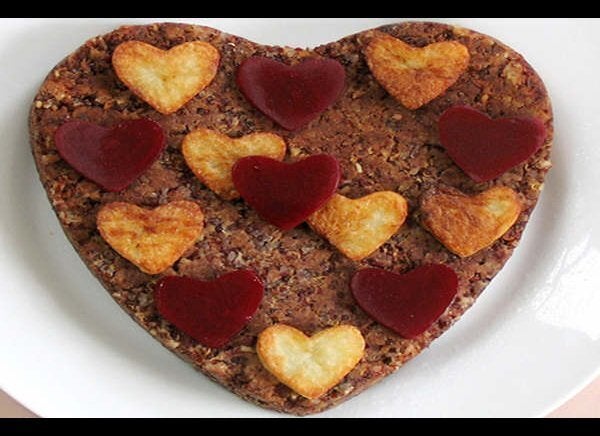 Sinfully Good and Cruelty-Free: Vegan Recipes for Valentine's Day
Popular in the Community