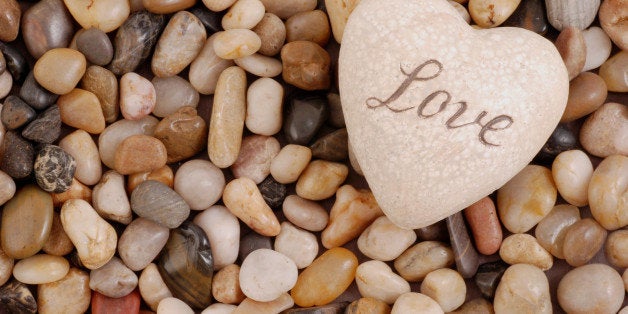 With Valentine's Day right around the corner, many of us women will begin to feel lonely just anticipating the holiday that celebrates all our wildest fantasies of knockout romance, great sex and never-ending, off-the-charts love. But this year, I have a better idea.
This Valentine's Day, let's change it up and focus this Hallmark holiday on loving ourselves. That's right -- you read that correctly -- when Feb 14th rolls around this year, let's all paint big fat hearts on our mirrors honoring every little thing we LOVE about ourselves. Start by picking out a special outfit for yourself that shows off all the juiciest bits. Hang a sign or put cards up around your home that say phrases like, YOU ROCK! or I LOVE YOU MADLY! or YOU ARE A BEAUTIFUL PERSON! Make a list of five things you have to be grateful for and five things that you feel positively positive about yourself and your life. It is surprising how even a small awakening of gratitude makes one feel happier. Post the list on your fridge. Pick up a bouquet of your favorite flowers or most coveted chocolates and give them to yourself. Preempt any chance of feeling sorry for yourself or sad by making a plan that lifts your spirit.
One guaranteed way to feel good this Valentine's Day is to give a gift of love to others. Some minor acts of kindness can make all the difference. Pay for the toll of the car behind you, buy a cup of coffee for the person who sits next to you at work, drop off the latest copy of one of those guilty pleasure gossip magazines to a friend you haven't seen lately or send a pretty card to your favorite aunt. If you are utterly inspired, treat some friends to a sweet, home cooked dinner full of that special secret ingredient love and add it to every dish -- it will make the meal just that much more delicious.
If you want to go bigger, find a cause or group that is meaningful to you and spread some financial support or hands-on love to them. Nothing makes a person feel better about themselves than giving back to the world.
This February 14, 2013 you have a particularly special opportunity to do just that while having some fun. Eve Ensler is using this Valentine's Day to call on "one billion women and those who love them" to rise up and dance to confront violence against women.
"Everybody can be a part of One Billion Rising," Ensler told Women's Media Center. "You can really make it as elaborate or as simple as you desire. You can dance in your backyard or organize a dance for thousands at your town square."
And who doesn't love to dance? "Dance is such a profound thing. You take up space when you dance. It's a communal experience. You are truly authentic. You're in your body. You're sexual. You break the rules. You're alive," says Ensler. One Billion Rising events are being planned in more than 193 countries and thousands of cities nationwide.
Whether you choose to dance in the streets this Valentine's Day or luxuriate in your private bath, make sure to give yourself plenty of love this year. You're worth it.
Calling all HuffPost superfans!
Sign up for membership to become a founding member and help shape HuffPost's next chapter