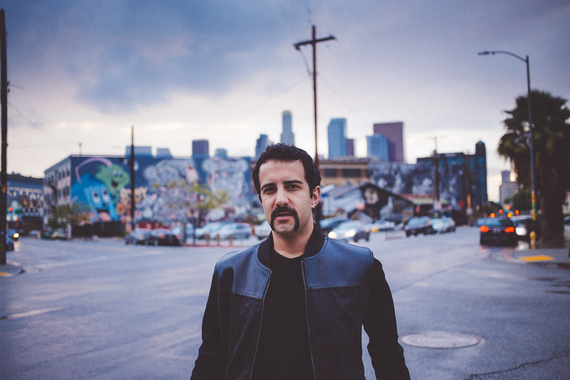 An unexpected Drake performance. Kesha's epic comeback. The internet was buzzing about Sunday's Mad Decent Block Party at the MCU Park arena on August 7th in Brooklyn. The festival was a true New York City summer highlight that showcased a wide variety of talent. One of the standouts from the event was 29 year old Valentino Khan, a Los Angeles native who is making a gigantic splash on the EDM scene. Khan's presence at the festival was calm, cool and collected. It should come off as no surprise because the man behind the smash hit "Deep Down Low" got his start producing hip hop at the age of sixteen.
When recalling his younger years, he told me, "I grew up in Los Angeles, born and raised there. I started out producing rap and hip hop songs for guys like T.I., B.o.B. and 2 Chainz. At the same time, my younger brother introduced me to dance music. I listened to the Justice record, Waters of Nazareth and that changed it all for me. As it did for a lot of other people." Valentino Khan's next step was to naturally take over the booth and bring fresh music to the masses. He said, "I learned how to DJ. It's always been a progression for me that way. I'm all about building upon the previous things I have been doing." Khan's stock has rapidly risen through the ranks of the EDM world due to his nonstop hustle.
Valentino Khan is driven by pure ambition. He has been able to take part in several major electronic music festivals including EDC Las Vegas and Electric Zoo due to his commitment to creating an authentic sound. When asked about how he got to this point in life, Khan grinned, "For the most part I'm pretty much self-taught. When I started out making hip hop beats...I didn't know how to play the piano yet. I would sample and look up who The Wu-Tang Clan sampled. Then Gladys Knight. Then the Charmels. I would look up all their songs and search for all their samples. And when I don't have samples I can't do music. I was really frustrated so I learned how to play the piano. It's always been a source of pride for me that I was able to teach myself." The multi-talented Khan kept perfecting his craft and soon found himself creating a song that would put his star on the map.
In 2015, "Deep Down Low" became the number one song of the year on Sirius XM's electric area. When reflecting on hearing the news last year, Khan said, "It really meant a lot to me. When I made that record I made something that I thought was cool. That's the only reason why I made it. It's a really good feeling when you make something organically and it blows up and takes off like that. I made the beat half awake at 4am and it came together really quickly." Since the release of the song, Valentino Khan has been able to sell out legendary venues in both California and New York.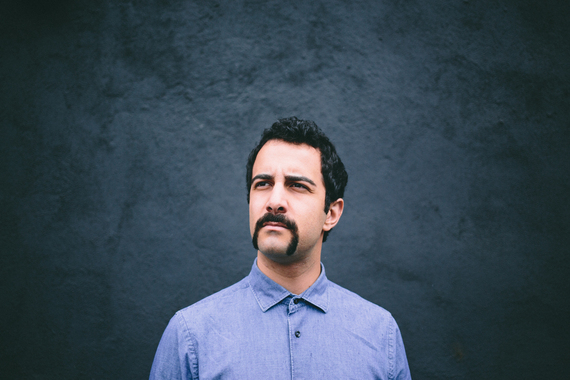 "I think New York and California are really similar," Khan said. He quickly followed up by saying, "They are two of my favorite cities...No disrespect to other cities out there. I think fans on the west and east coast are really open minded and always want to hear boundary pushing shit. That's always what I've been about. From my DJ sets to the music I produce. It's about pushing music forward and giving the listener something that they necessarily haven't heard before." Khan never has a problem keeping it real. When discussing his large and growing audience, he stated, "I try to be genuine, funny and not take myself too seriously. I try to be myself. I have a genuine connection with my fans because they see me for me. That's it. I try to treat everyone with respect and in return they give it to me right back." While in NYC, Khan likes to go out and have a great time. "I like going to very, very nice rooftop bars. And I like eating pizza."
Valentino Khan's adventures involving exquisite food don't just end in the United States. His work with Skrillex on the song "Slam Dunk" has seen Khan travel to the other side of the world. "Skrillex always had my back and is a guy with a really good ear," he said. "I was happy to get our collaboration done and get it out there to the people. We ended up working on half of the song on the top floor in a hotel in the middle of Seoul in South Korea. It has all these weird moments that came together to make the song what it is. We are proud of it and glad it's out there for everybody. I'm a huge Korean barbecue fan. There's no shortage of good Korean barbecue over there." From New York pizza to Korean barbecue, Valentino Khan not only has good taste in music but in food as well. His ability to bring something different to the table has afforded him the luxury of the lifestyle of a rockstar.
When describing his vibe to the listener, Valentino Khan said, "I am versatile and boundary pushing. A great DJ plays the song that you didn't know that you wanted to hear. I always try to keep that as my mantra. It's really cool if you're having an amazing time and the people in the crowd are having an amazing time while you are introducing something neat and fresh to them. That's what really excites me and keeps me going." Before taking the stage at the Mad Decent Block Party, Khan reviewed his creative process to entertain thousands of music lovers that awaited his arrival. He said, "Mentally I always stay calm until the last ten minutes of my set and then I kick it into the next gear. In terms of my preparation, I'm always trying to find a new and wild thing that no one has heard anywhere."
After delivering the fire to the festival, Khan looked forward to watching his friends perform at the Mad Decent Block Party. "Zeds Dead doesn't get enough credit with how versatile they are as artists. DJ Snake has always been one of my biggest supporters. He is one of the realest and kindest guys I have ever met. I respect him as an artist and person." When asked how does one get to the level they are all on, Valentino Khan had a passionate response.
"Be original and work your ass off. Those are the two things I always say."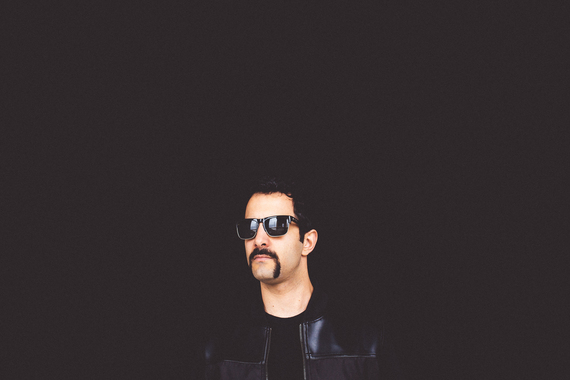 Calling all HuffPost superfans!
Sign up for membership to become a founding member and help shape HuffPost's next chapter