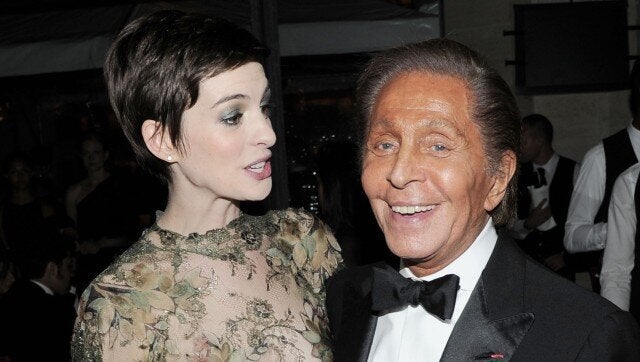 This must be in the by-laws of the unofficial Fashion Designer Retirement Handbook: one may listen to Madonna at whatever volume one sees fit. Right?
Apparently not. 80-year-old Valentino was blasting Madonna tunes from his ski chalet in Gstaad when the neighbors complained, reports the New York Post. "A number of residents complained to the police as it was echoing around the mountain," a source tells the Post, "and one officer went to speak to someone at the gate of Valentino's chalet."
Whether or not this little vignette is true, it's making us very happy. Party on, Valentino. At 80 years old, you've earned it. Read more at NYPost.com.
See more celebs (besides Madonna and Anne) who love Valentino: