Valentino has cast a new model in its latest set of ads: Terry Richardson's arm.
The heavily-tattooed appendage showcases a spiky red leather bag and a studded leather shoe in a fall accessories ad for Valentino. The art director is clearly a departure for Valentino, which usually places its dresses and bags on it-girl models in sexy, hazy settings.
But if the Italian brand was trying to mix things up, Terry is certainly the way to go. The photographer has recently started inserting himself into ads more, like in Ed Westwick's Philipp Plein campaign. Alas, Terry failed to strike his signature "thumbs up" pose for Valentino, leaving us hanging with just a forearm.
Do you like this new direction for Valentino?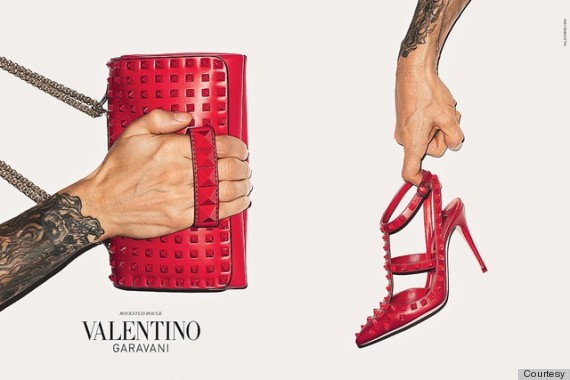 Terry's aesthetic is unmistakable: