Valeria Lukyanova is, by most accounts, a "Living Barbie." Back in April, the Ukranian model became an online phenomena when photos of her doll-like features and Barbie proportions went viral around the world. Now, in her first major photo shoot, Lukyanova opens up on her real life.
V magazine flew Lukyanova from Odessa, Ukraine, all the way to New York City for an interview and fashion shoot snapped by Sebastian Faena starring the self-described "most famous woman of the Russian-speaking Internet." Lukyanova's popularity skyrocketed as photos Lukyanova circulated online, showing the blonde with her impossibly thin waist, large chest, wide eyes and flawless skin. Viewers questioned if she is real or just really manufactured.
"Many people say bad things about people who want to perfect themselves," Lukyanova responded, when pressed about accusations she has undergone cosmetic procedures or uses digital alterations to achieve her look:
"It's hard work, but they dismiss it as something done by surgeons or computer artists. [...] But I don't take them seriously. I'm even flattered! It's what success is like. I'm happy I seem unreal to them, it means I'm doing a good job."
The Living Barbie, whose "spiritual name" is Amatue, is unfazed by the attention she has gotten. "Indeed, I've noticed a trend," she told V. "Every good-looking woman with fine features and a slim figure looks like a doll. I won't deny that I play along with people's perceptions. I'm amused by the reactions. I don't take it seriously."
Forbes noted Lukyanova and others like her have spawned the "Barbie flu," a trend among girls in the Ukraine who attempt to attain near-unrealistic standards of beauty.
Anastasiya Shpagina, referred to as the "Anime Girl," has also gained online-fame for her cartoon-like appearance. The 19-year-old Ukranian has a solid following of fans, who also have an affinity for the Japanese cartoons. Shpagina and Lukyanova are not only both real-life dolls, but also real-life friends.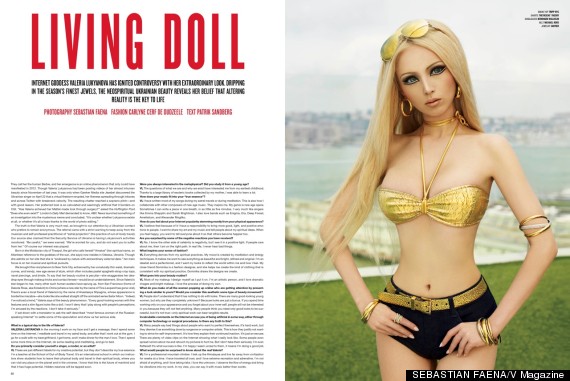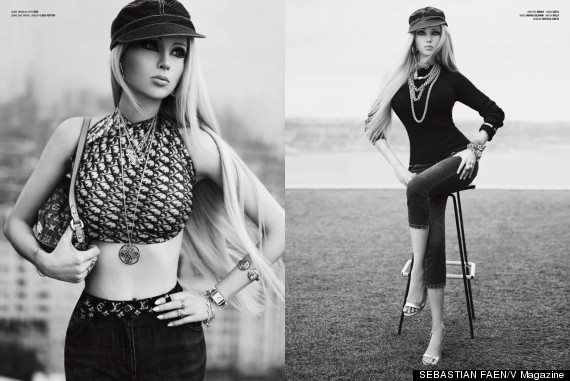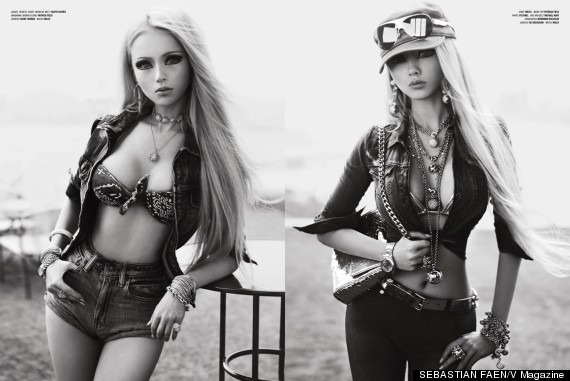 See more of the "Living Barbie":