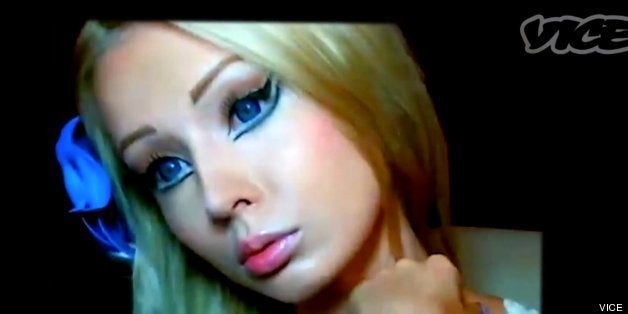 In "Space Barbie," a new documentary short created by VICE, Lukyanova reveals that she's not your run-of-the-mill Barbie lookalike. Instead, the young woman -- who shot to fame last year when photos and videos of her began spreading around the Internet -- explains that she's really a spiritual guru who is using what she calls her nearly "perfect" physical form to enlighten the general public.
"The aim of my life is to come to this planet to help people to realize that it is necessary to move from the role of the 'human consumer' to the role of 'human demigod,'" a costumed Lukyanova explains in the documentary, her face adorned with a silky blond beard and her body bedecked with two large snakes. "I am everything. Everything is love. Love is God. I am you and you are me."
Lukyanova, whose spiritual name is Amatue, goes on the explain that she started seeing spirits from "other dimensions" when she was 12 or 13. She says she later came to realize that she's been reincarnated many times on planets far and wide. In one of her past lives, Lukyanova says she was a king.
"I use my appearance to promote my spiritual ideas. It works perfectly well. That's why I will always use this tool," she said, adding that it's "wonderful to look like a doll," though she never planned for it to turn out that way.
"Even though people call me Barbie, I never tried to look like a doll. I just like everything beautiful, feminine and refined. It just so happens that dolls are based on the image of refined girls," she said.
(Watch the full documentary -- complete with candlelit seance, spiritual sisters and otherworldly costumes -- below.)
"Many people say bad things about people who want to perfect themselves," Lukyanova told V Magazine last year. "It's hard work, but they dismiss it as something done by surgeons or computer artists. … But I don't take them seriously. I'm even flattered! It's what success is like. I'm happy I seem unreal to them, it means I'm doing a good job."
WARNING: Some explicit language is used in the video.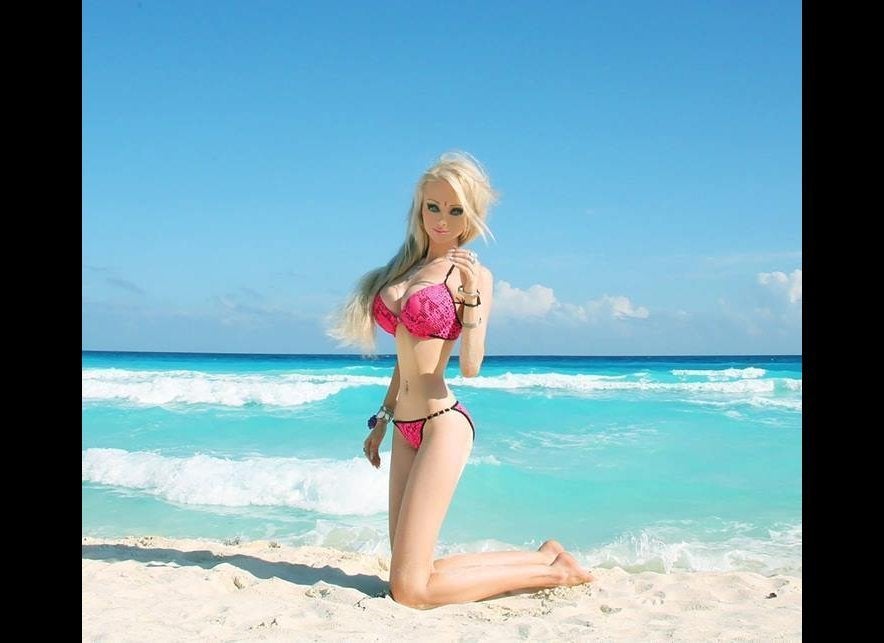 Valeria Lukyanova
Popular in the Community