 CHARLOTTE, N.C. -- Valerie Jarrett, a top adviser to President Barack Obama, denies journalist Michael Tracey's claim that she or her staff had him removed from a media area in the Time Warner Arena during the first night of the Democratic National Convention, a spokeswoman for Jarrett said.
In an American Conservative article published Wednesday, Tracey claimed that "Jarrett's staff called the cops to kick me out of a media area" on Tuesday night for asking her about drone strikes.
The American Conservative headline -- "Valerie Jarrett Threw Me Out of the DNC for Asking about Pakistanis Killed by Drones" -- suggests Tracey was removed from the convention, which is not the case. In fact, Tracey -- who's covered the Republican convention for Salon -- moved to another area on Tuesday night and has continued working from the Time Warner Cable Arena.
"If this reporter was removed from anywhere Tuesday, that was done independently of Valerie Jarrett and the Obama Campaign," campaign spokeswoman Clo Ewing said in an emailed statement to The Huffington Post.
In the article, Tracey claimed he approached Jarrett in the arena after she wrapped up a television interview to ask about Democratic criticism of the administration's policy on drone strikes. Jarrett wouldn't answer the question, by his account, and the encounter played out as follows:
"Why can't you comment right now, given that I'm already interacting with you?" I countered."I would suggest that you do just what Politico, and just what [inaudible] did, and ask for an interview. And we would be happy to accommodate you. I don't think it makes sense --"

"So you have no comment on drone strikes?" I interjected. She started for the exit.

"Many Pakistanis are dying, ma'am," I shouted. No response. By then Jarrett was out of reach.

"Do you have a card?" her aide, Clo Ewing -- Director of Constituency Press for the Obama campaign -- queried me angrily. (She did not reply to an emailed request for comment.)

"No."

Ewing looked intently at my credential, seemingly incredulous that I was entitled to be in her boss's presence.

Jarrett's handlers, alarmed, then joined forces with Convention staff and summoned two uniformed police officers, who informed me I was to leave the area immediately -- my duly-assigned credential notwithstanding. (In fairness, the officers themselves were friendly about this, and actually seemed rather befuddled.)
In an interview with The Huffington Post, Tracey said he's "repulsed by drone strikes" and would have asked the same question of any top Obama adviser who he'd encountered that night.
Before You Go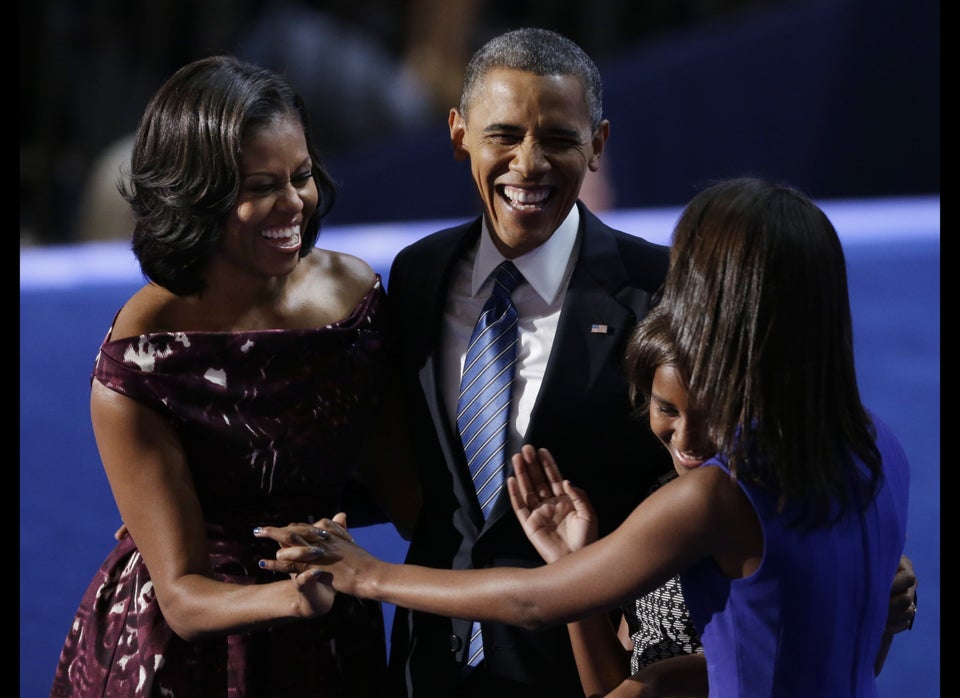 Obama Rocks Democratic Convention
Popular in the Community