White House Senior Advisor Valerie Jarrett offered a full endorsement of Attorney General Eric Holder Thursday, telling HuffPost Live host Marc Lamont Hill that Holder "will be in his position for quite a while."
Appearing from The Huffington Post's first ever women's conference, "The Third Metric: Redefining Success Beyond Money & Power," Jarrett described Holder as "resilient" and said he "continues to have the President's full confidence and respect."
"Eric never loses sight of what he's there for," Jarrett said. "He's there to be the chief lawyer for the United States of America and to make sure that all of our rights are protected."
Jarrett said that Holder, who is under fire over the Department of Justice's controversial probe into media organizations in an attempt to identify leakers, is "tough" and "strong" and "an outstanding Attorney General who enjoys the full confidence of the President of the United States."
Jarrett said it is "definitely not the case" that Holder will be stepping down.
"You can take it from me," she said. "He will be in his position for quite a while."

Before You Go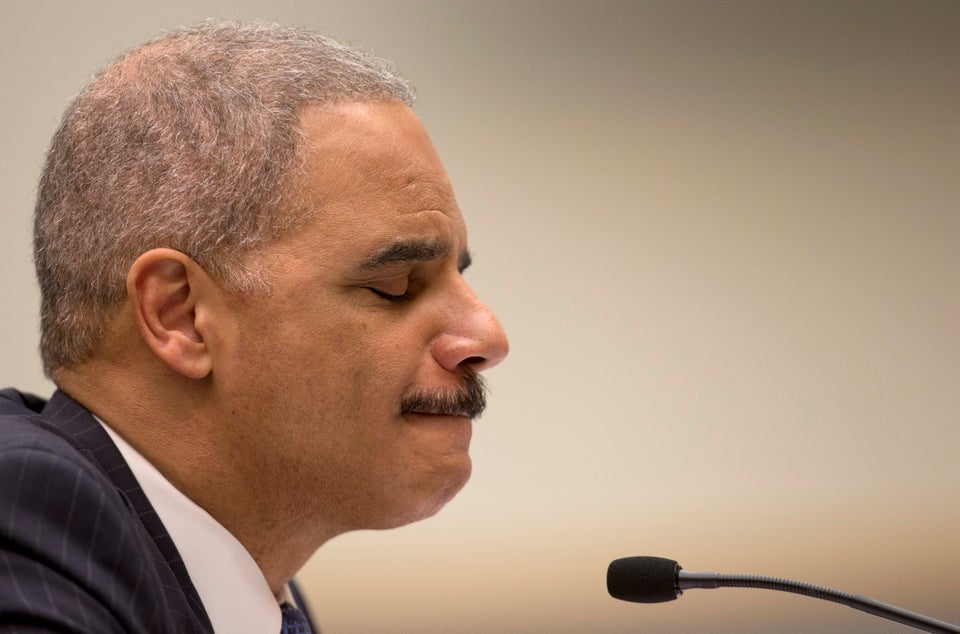 Eric Holder In The Hot Seat
Popular in the Community