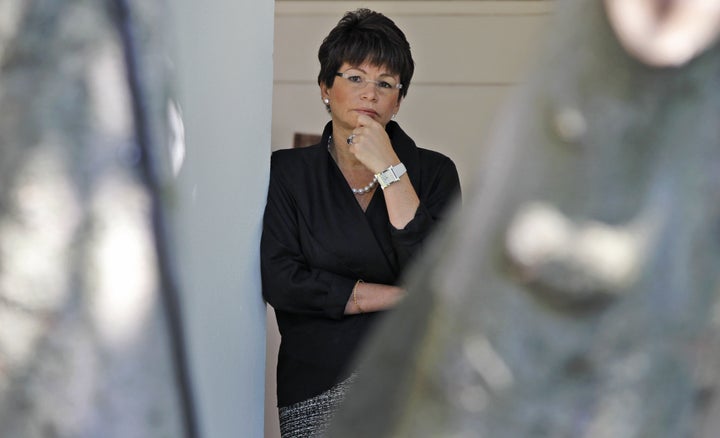 White House Senior Adviser Valerie Jarrett is attempting to make amends for a highly criticized statement she made earlier in the week referring to the sexuality of Justin Aaberg, a gay 14-year-old who committed suicide last month after combating an onslaught of homophobic bullying, as a "lifestyle choice."
Jarret made the comments during an interview with the Washington Post's Jonathan Capehart, which she gave after speaking about gay rights at a Human Rights Campaign dinner earlier in the week.
Here's what Jarret said to Capehart on Wednesday:
JARRETT: Well, I think what we've seen over the last few months are some very tragic deaths of young people -- our children. And avoidable deaths, they were driven to commit suicide because they were being harassed in school and driven to do something that no child should ever be driven to do. And in many cases the parents are doing a great job, their families are supportive. Before I spoke at the HRC I met backstage with Tammy Aaberg, her son Andrew, these are good people. They were aware that their son was gay; they embraced him, they loved him, they supported his lifestyle choice, but when he left the home and he went to school he was tortured by his classmates.
In a recent interview I was asked about the recent tragedies about gay youth who have committed suicide, and I misspoke when I referred to someone's sexual identity as a "lifestyle choice." I meant no disrespect to the LGBT community, and I apologize to any who have taken offense at my poor choice of words. Sexual orientation and gender identity are not a choice, and anyone who knows me and my work over the years knows that I am a firm believer and supporter in the rights of LGBT Americans. Most of all, I hope this does not distract from the issue I was asked about -- the desperate, tragic decision by some young people who feel that their only recourse is to take their own lives because they are being bullied or harassed because they are gay, or because others believe they are gay. We must instill in young people respect for one another, and we must set an example of mutual regard and civility to create an environment that is safe for every person, regardless of sexual orientation or gender identity.
Watch Valerie Jarrett's original comments on the bullying of gay youth, beginning at the 3:30 mark:
Note: An earlier version of this article misspelled Capehart's first name.
Calling all HuffPost superfans!
Sign up for membership to become a founding member and help shape HuffPost's next chapter