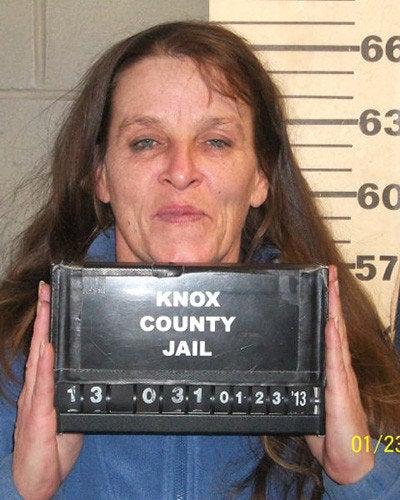 Cops didn't think it was very knife of Valerie Nile to allegedly threaten her neighbors after the threesome she had planned on never materialized.
A police report obtained by The Smoking Gun said that Nile, 44, was arrested on Tuesday after Edward Sabatino called 911 once the knives made their appearance at his home in Friendship, Maine.
Nile, who "lives two trailers over" according to Sabatino's roommate Shawna Chickering, told deputies the trio was "going to have a threesome," the report said.
Nile is charged with criminal threatening and terrorizing.
It's borderline impossible to keep all three people happy and comfortable when there's always some sort of third wheel. Its best to just avoid them all together unless you've paid for that action and it's just a job to the other parties involved.
But threesome's are hardly the only sexual encounters that can turn violent. The South Town Star reports that, on the same day Nile was arrested, an S&M photo shoot turned unexpectedly violent when Kimberly J. Williams of Crete Township, Ill. allegedly started beating another woman with a baseball bat.