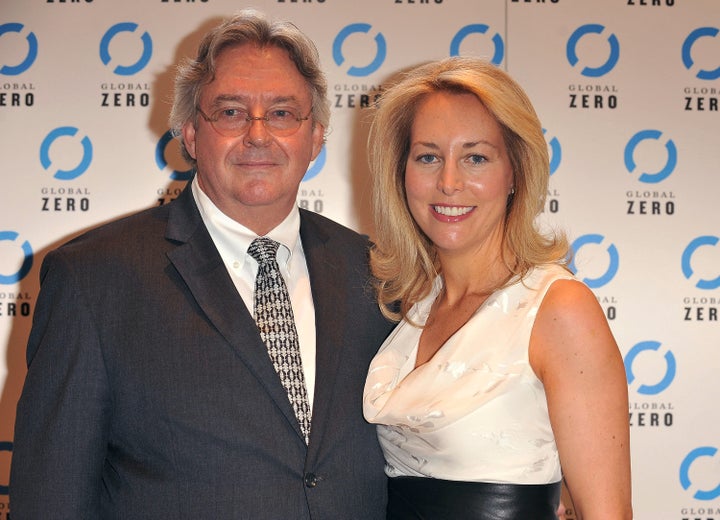 Famously outed former CIA agent Valerie Plame said Thursday she is not bitter despite being "betrayed" by the government officials who exposed her identity.
But people need to "continually hold our government to account," she said at the Conference on World Affairs discussion.
Macky Auditorium was filled to capacity for Plame's talk, titled "My Life as a Spy, My Betrayal by the White House."
Washington Post columnist Robert Novak essentially ended Plame's CIA career July 14, 2003, when he wrote a piece revealing her identity. The leak was believed to be retaliation against her husband, U.S. diplomat Joe Wilson, for speaking out against invading Iraq.
"It was truly disorienting. It was like falling down Alice's rabbit hole," Plame said of her exposure. "But I'm not bitter. I'm not angry. You just can't carry that around with you. It's so pointless."
Despite the abatement of her anger toward the officials in the George W. Bush administration who outed her, Plame did say she felt betrayed -- and even moreso after the CIA denied her request to protect her and her family in the aftermath.
Although Lewis "Scooter" Libby, an aide to Vice President Dick Cheney, was convicted of a felony for his role in the leak, Plame admitted she wished the punishment was wider-reaching.
"Joe and I are deep believers in justice, in the rule of law in this country, and wish other people had been brought to justice for the role they had to play in this," she said. "I hope I am the only one this ever happens to. For sure, anyone who is in power uses that power for political gains, and it is up to us as citizens to continually hold our government to account for their words, for their actions."
A large segment of the talk focused on the scandal and the Iraq War, but Plame also covered her belief in public service, her training at the CIA camp known as "The Farm" and how she was treated as a woman field agent in the male-dominated world of espionage.
"It cuts both ways. In many, many parts of the world, being a female you're really just wallpaper. If you take care to blend in, no one would think in a thousand years that you were doing anything suspicious," she said.
Plame responded to audience questions, including one about "falsified" intelligence used to justify the Iraq War and whether the U.S. had any legitimate reason to invade the country.
Plame disagreed with the term "falsified," saying instead the intelligence was "cherrypicked" at a time when many people in the country were scared in the aftermath of 9/11. She said the situation gave the nation's "neo-conservative" leaders a chance to enforce their world view, and the media did not do an adequate job of looking into the facts or challenging the administration.
John Crossley, of Los Angeles, attended Plame's discussion after listening to a talk she gave earlier in the day about her efforts to stop nuclear proliferation.
"She was terrific," Crossley said, adding that an anecdote Plame told about running into a "sheepish" former CIA director George Tenet at an airport years after her resignation was a highlight for him. "I was saddened all over again by the fact her cover was blown when her husband was well within his rights to speak out against the war."
(c)2013 Daily Camera (Boulder, Colo.)
Distributed by MCT Information Services
Related
Popular in the Community