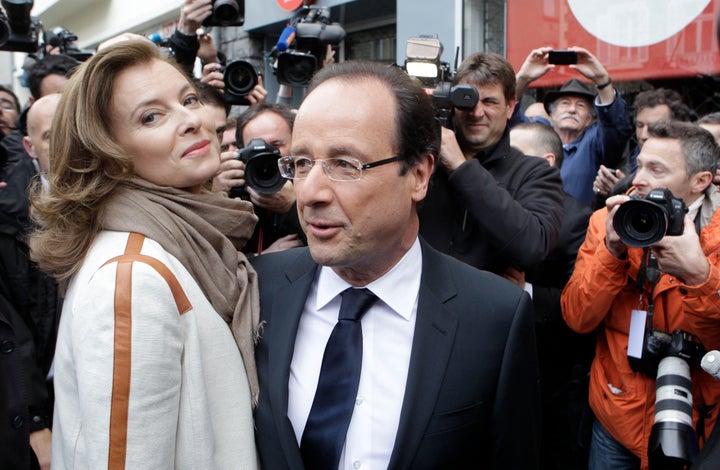 Trierweiler is the girlfriend of the Socialist Party's Francois Hollande, who won France's general election this weekend and who will step in as France's first Socialist president in nearly two decades, replacing conservative incumbent Nicolas Sarkozy. Sarkozy, of course, is married to supermodel-turned-songwriter Carla Bruni.
She'll also be the first unmarried French "first lady" in the country's history, and insists on being called Hollande's "companion" rather than his partner.
(Because the couple aren't married, Trierweiler can't technically be called the first lady of France. But Hollande has said that the pair won't be pulling a Sarkozy-style quickie wedding.)
Here are five things to know about Trierweiler, 47, who's been dating Hollande since 2006:
Style-wise, critics have praised Trierweiler for her chic fashion sense; she dons stylish scarves (very French!) and opts for classic silhouettes that give her an aura of elegance.
Of course, we'll miss our beloved Carla Bruni when Trierweiler and Hollande take the reins on May 15th, but we can't wait to see how this wonderfully unconventional first lady settles into her new role.
See photos of Trierweiler and her famous sense of style below!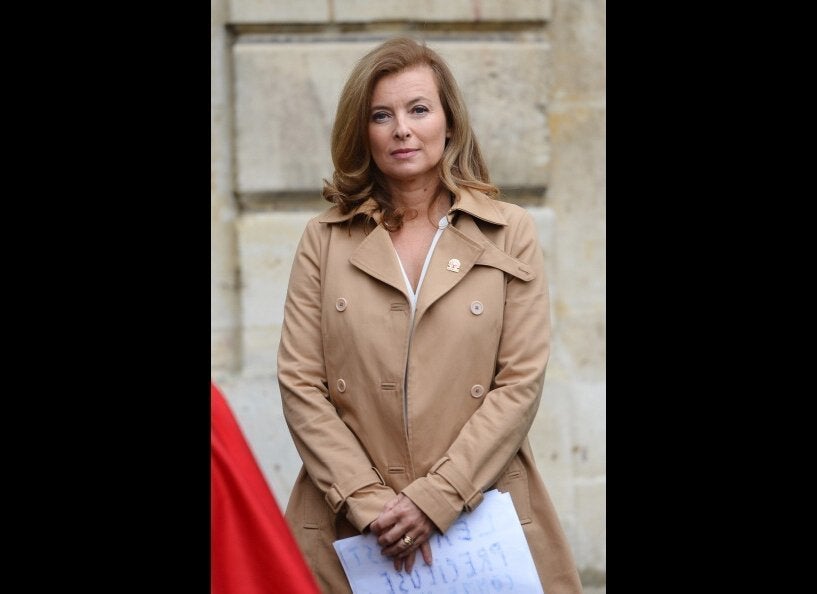 Valerie Trierweiler's Style
Popular in the Community