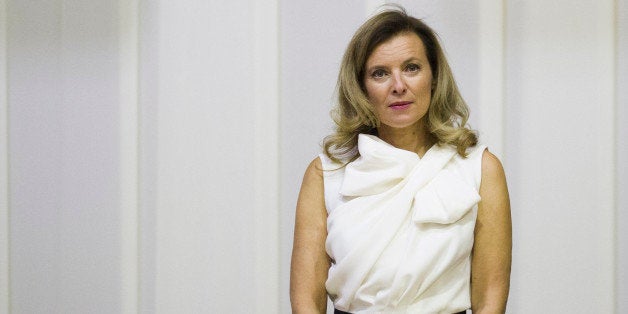 France's First Lady Valerie Trierweiler met with South African gay rights groups on Monday to assess the grim reality for homosexuals in the country despite some of the world's best legal protection.
As French President Francois Hollande signed business deals on the first of a two-day state visit, his partner held talks with a lesbian couple after having lunch with campaign groups, according to activist Anthony Manion who attended the group talks.
She wanted "to talk about the daily lives and experience of gay or bisexual women in South Africa who are married or in a relationship," said Manion, director of rights group Gala (Gay and Lesbian Memory in Action).
The meeting was closed to the media and the couple was not identified.
Activists said they want Trierweiler, who spearheaded France's legalisation of same-sex marriage in May, to put pressure on South African authorities to better implement liberal laws that do not reflect an often conservative society.
In May last year traditional leaders asked parliament to delete a clause in the constitution that guarantees equal rights to homosexuals.
"We need those international pressures in our country," said Phindi Malaza from the Forum for the Empowerment of Women, referring to lesbians, gays, bisexual, transgender and intersex people (LGBTI).
"As LGBTI people living in a township we are really not enjoying those rights and privileges in the constitution," she told AFP, referring to low income areas in South Africa where the black majority live.
"It's beautiful on paper, but the daily lives say something different."
An Amnesty International report this year pointed to at least seven murders in what appeared to be homophobic attacks between June and November last year. Five of the victims were lesbians.
Media and rights groups also often decry the practice of "corrective rape" of lesbian women to turn them "straight," though no official figures are available.
In June, the abandoned body of a lesbian woman was found in a township east of Johannesburg, left half-naked after she was raped and murdered.
"Our government representatives, when they're on international stages, they say all these beautiful things about ending violence perpetrated against LGBTI people," said Malaza.
Gays wanted to see stronger implementation of the laws and policies, said Steve Letsike, who heads the civil society arm of the country's national Aids council.
"From talk to action, that's what I'm calling for," said Letsike before meeting Trierweiler.
South Africa set up a task team to address homophobic violence in 2011, but progress has been slow.
Copyright (2013) AFP. All rights reserved.
Before You Go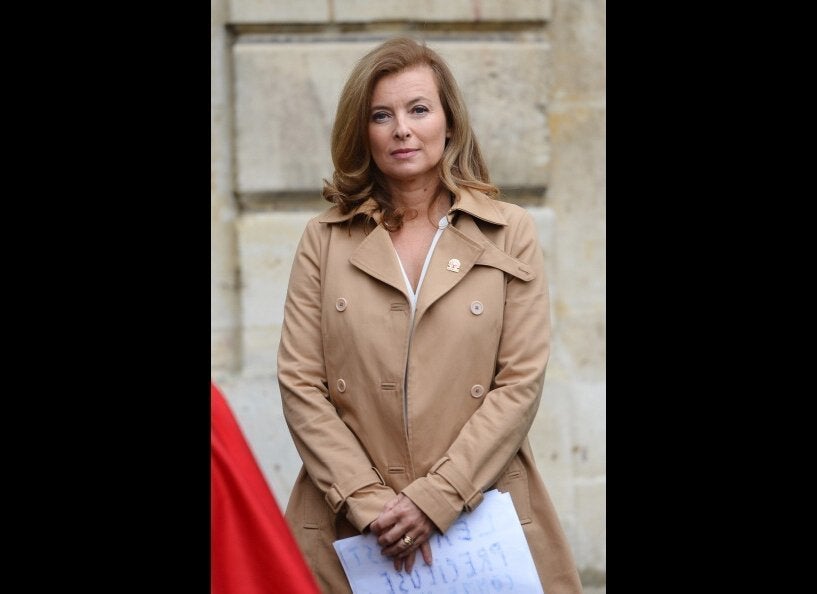 Valerie Trierweiler's Style
Popular in the Community