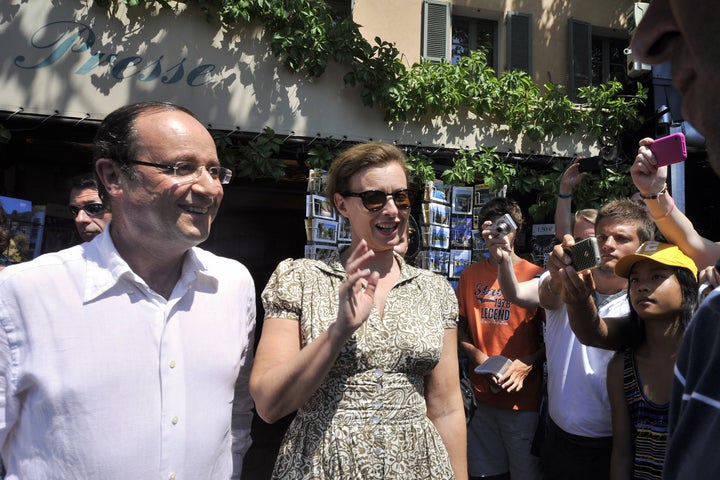 We adored the companion of newly installed French president Francois Hollande, Valerie Trierweiler, from the moment she and Hollande took the reins from Nicolas Sarkozy and Carla Bruni on May 15th. Since then, we've admired Trierweiler's trademark heels -- and bag -- and you know, the fact that she's a political journalist in her own right.
Though the pair have been hard at work in Paris, they decided to take a summer vacation this past week to catch some R&R. Hollande and Trierweiler made headlines by taking the train to their south of France holiday to Fort Bregancon (from the same train station as everyone else!), instead of flying in a private jet. The couple wandered the sunny streets of Bormes-les-Mimosas in southeastern France on Friday, and we couldn't help but notice that Valerie was totally channeling the '90s in her long peasant dress and Kate Moss-esque circle shades. She also sported her trademark heels.
The Daily Mail notes that Hollande later missed the opportunity to take his shirt off as the couple hit the beach, with the president remaining in his polo shirt and khaki pants. Trierweiler, however, looked beachy casual in a billowy white beach outfit that reminded us just a smidgeon of Hillary Clinton. On her feet? Beach-appropriate pink trainers.
When France's "first lady" scoops up a trend, you know it's big. Get your '90s gear ready, kids.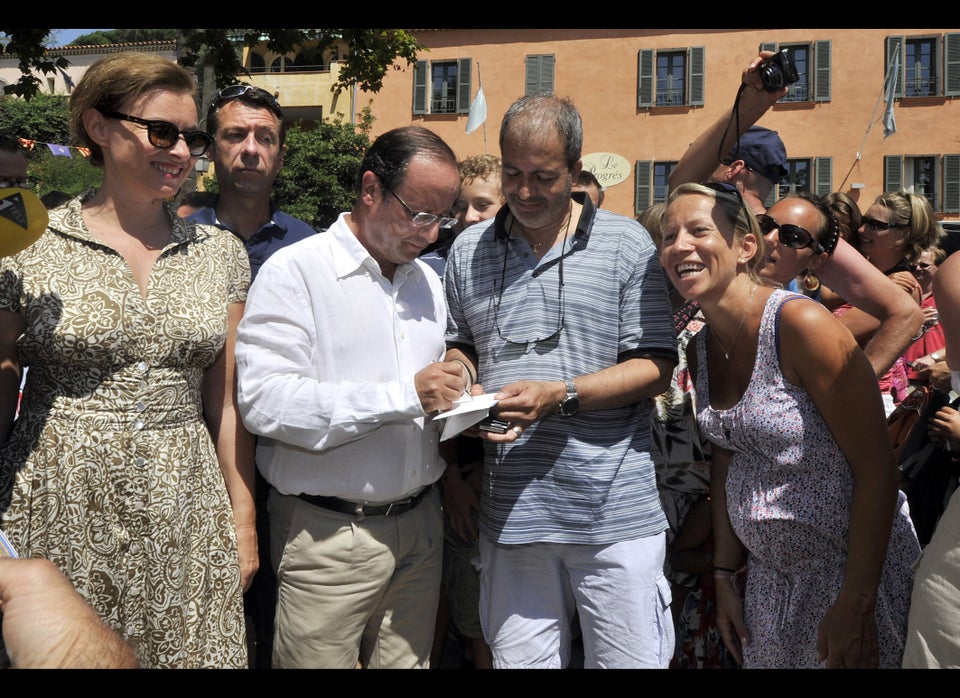 Valerie & Francois Take A Staycay
Related