This was all to be expected. But there was one major curve ball: the front row presence of France's "first lady" Valerie Trierweiler. A prominent country figurehead at such a heritage fashion show like Saint Laurent (née Yves Saint Laurent) is no shocker, but this just happened to be Valerie's first show ever.
And the 47-year-old was definitely in good company. President Francois Hollande's other half sat right next to America's first lady of fashion magazines Anna Wintour. Not bad for her first runway viewing, eh? In fact, the Grand Palais, the show's impressive venue, was chock full of notables. Salma Hayek, Kate Moss, Jamie Hince, Jessica Chastain, Alison Mosshart, Betty Catroux and Pierre Bergé were just a few of the celebs rubbing elbows with Ms. Trierweiler.
As for the clothes, they were quintessential YSL (think: floppy hats, voluminous bows, opulent fur and disco-ready sparkles). We're sure all of the designers in attendance were pretty big fans of Slimane's nod to the archives. Is that right, Alexander Wang, Marc Jacobs, Diane Von Furstenberg, Alber Elbaz, Riccardo Tisci, Azzedine Alaia and Vivienne Westwood? (We told you there were A LOT of designers there.)
What did you think of Hedi Slimane's big show? More importantly, how excited are you that Valerie Trierweiler showed up?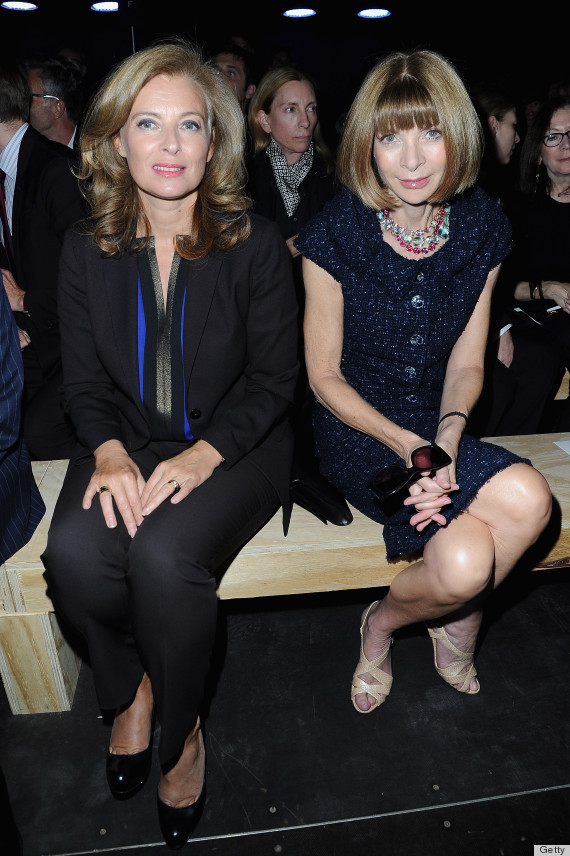 See more of Valerie Trierweiler's quintessential French style!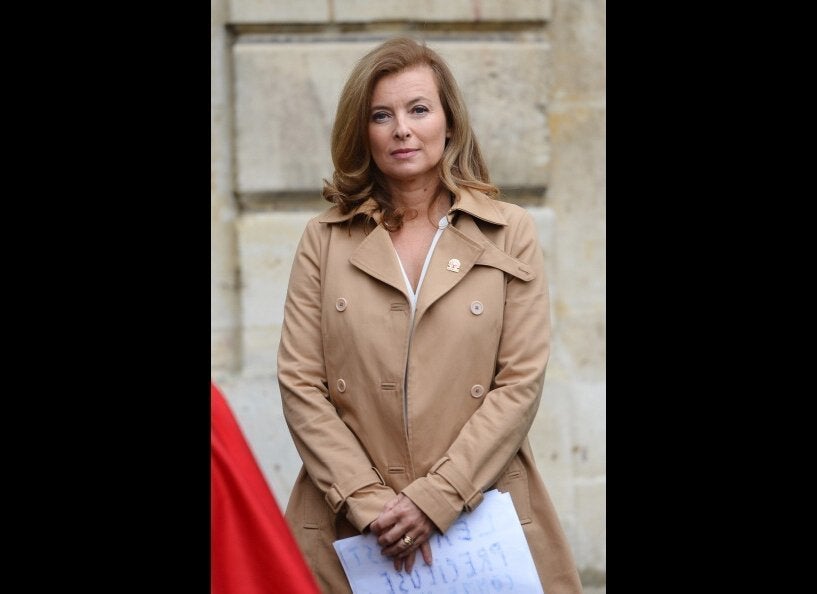 Valerie Trierweiler's Style