A woman took in a dog who was in such bad shape that she thought she was giving him a dignified place to die. But all the pup needed to survive was a little bit of love.
Due to Greece's financial issues, the country has a lot of stray dogs. Valia Orfanidou of Athens follows several animal rescue groups on Facebook in order to foster some of these pups. On any given day, Orfanidou sees so many pictures of needy dogs online that she's almost become desensitized.
But one day in November 2014 she was scrolling through her feed when a picture of a stray struck her to her core. He was cowering over, and so starved that his ribs were visible:
"When people first saw his picture, some [commenters] said that it looked fake -- like a scene from a zombie video game," Orfanidou told The Huffington Post. Pictures of strays are posted and shared so often online in her country, that Orfanidou herself wasn't even sure if it was real.
"If you are a rescuer you always try to verify everything," she said. So she did, and then decided she had to take him in.
A woman who saw the dog while she was passing through a station in the Greek village of Oinofyta by train, shot and posted the picture, asking for help.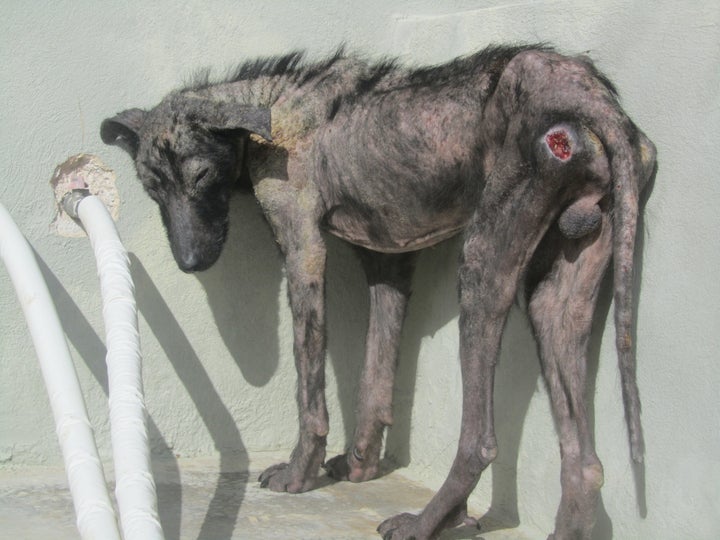 "The only person feeding him from time to time was a Pakistani immigrant," Orfanidou said of the man who also helped volunteers locate and rescue the dog. The man's name is Billy, which eventually became the dog's name, in his honor.
When Orfanidou finally met Billy at the vet, the dog was completely petrified. He didn't even want to come out of his crate.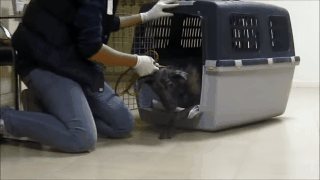 "His condition shocked me a lot!" Orfanidou said.
He was in such bad condition that Orfanidou was certain she had only taken him off the streets to offer him a safe place to peacefully die.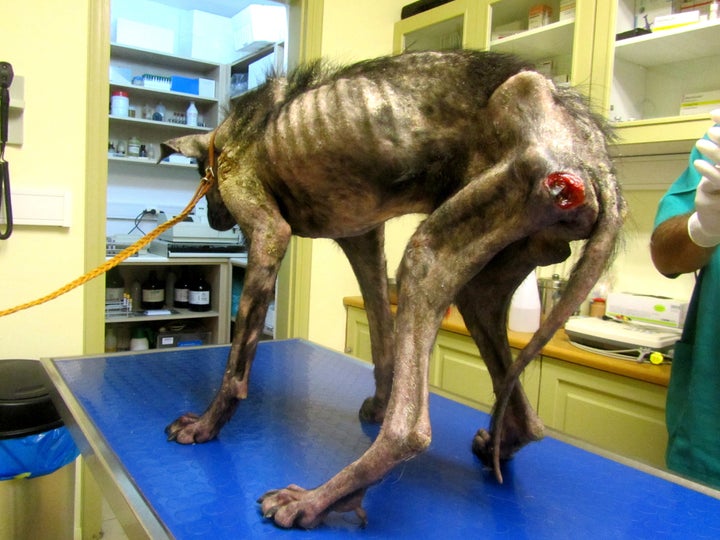 But after he was examined, the vet said he was fine.
"When he told me that, I honestly laughed. I couldn't believe it," she said. "And then I became impatient. I wanted to see him recover."
She took him back to her home and gave him a quiet and cozy place to heal in a small bathroom.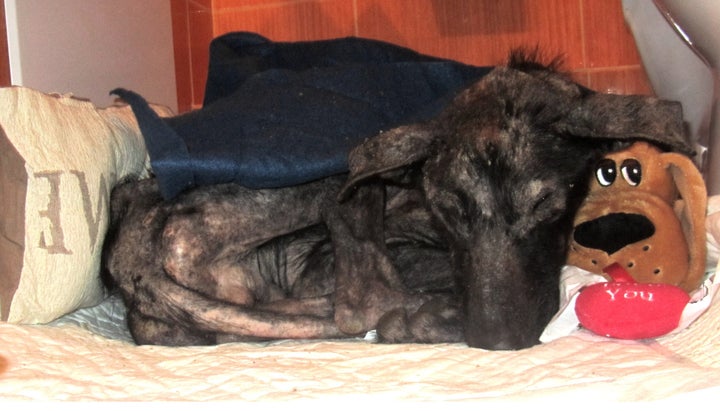 "I was just watching him," Orfanidou said. "I didn't know how or where to touch him without hurting him. His body was one massive open wound."
Yet, when she left the dog with a bowl of food, she remembers hearing him begin to eat, which clearly meant to Orfanidou, that he wanted to live.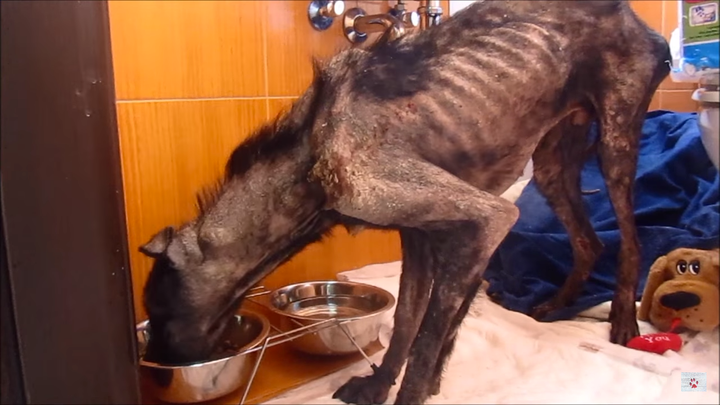 Two months later, Billy had completely changed. He had a beautiful, full black coat and a ton of pep in his step.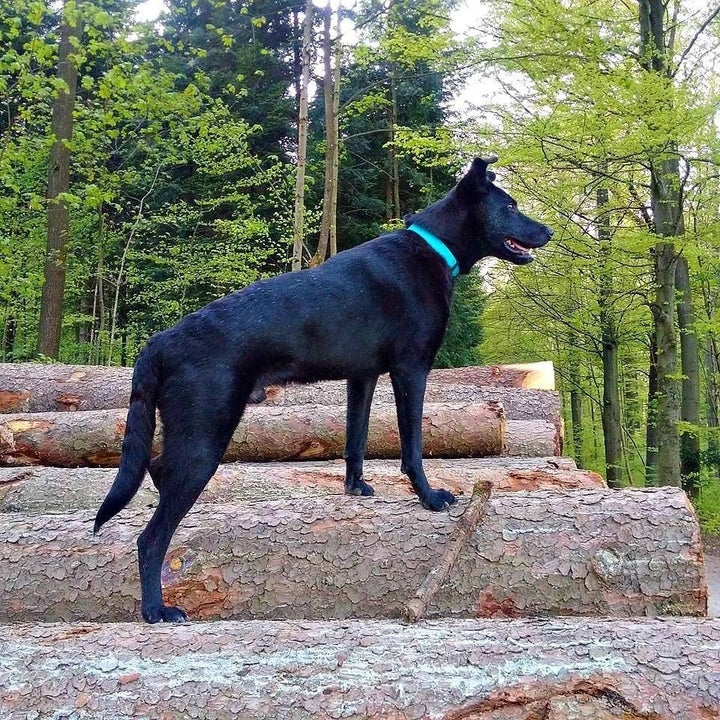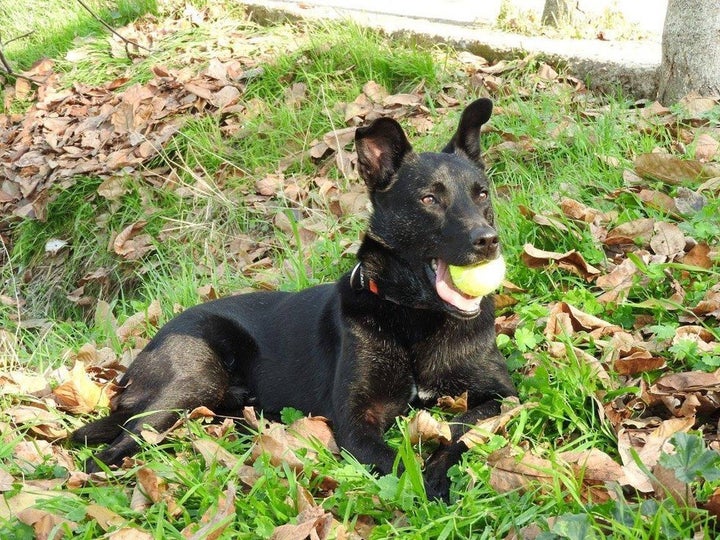 Fully healed, Billy was eventually adopted by a woman who had followed his story on social media from day one.
Though Billy went to the best possible home, letting go of him was very difficult for Orfanidou.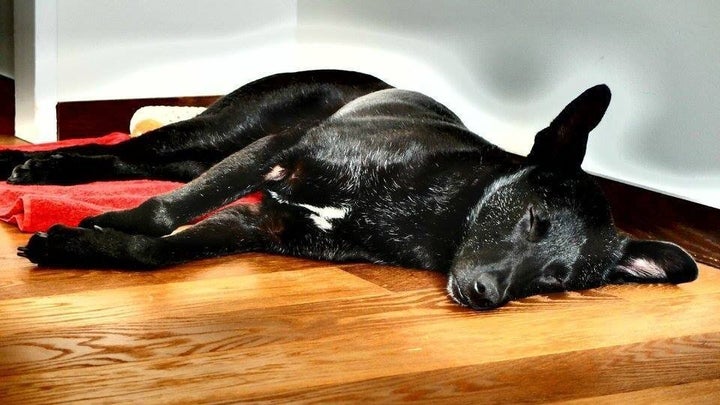 "I foster a lot and volunteer at dog shelters in Athens but never really watched a dog transform step by step before my eyes," she said. "It was hard to let go of Billy because he and I shared a miracle."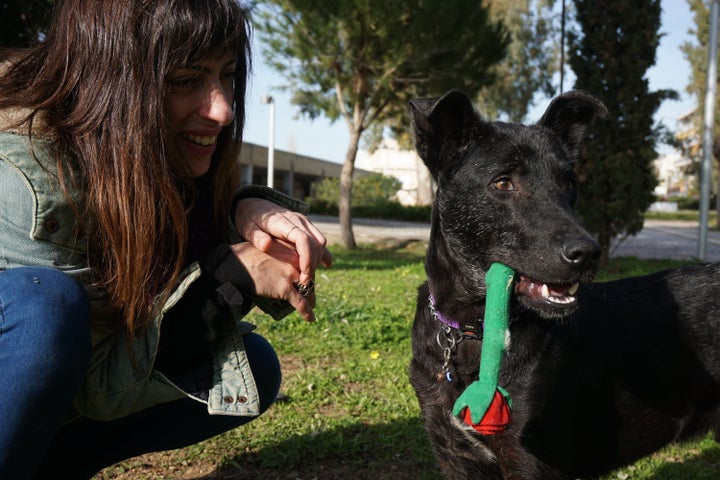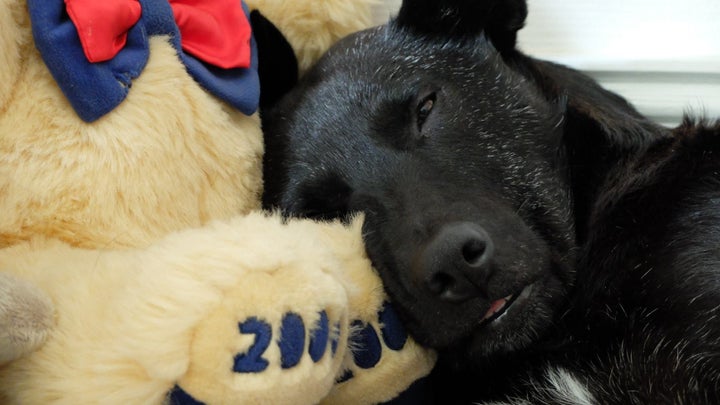 To learn more about Billy's story, watch the video below: