Apache Dodson has lived in the working-class waterfront city of Vallejo, California, in the San Francisco Bay Area almost all her life. The 83-year-old takes pride in her two-story home on the city's south side, which was built more than 100 years ago.
"It's a beauty," she says.
But change may be in the cards for Dodson and for the rest of her neighborhood. Orcem, an American subsidiary of Irish cement manufacturer Ecocem, has been eyeing the old Sperry Flour Mill site on the mouth of the Napa River to build a cement grinding facility, just blocks from Dodson's home.
To support the factory's operations, the Vallejo Marine Terminal – which owns the majority of the project site and would lease a portion to Orcem – is proposing to revamp a defunct commercial rail line and open an international shipping terminal.
While some residents and city officials are in favor of the cement project, opponents say the pollution from the factory, and from heavy truck traffic it would generate, would pose severe risks to the health of residents, especially the predominantly black community close to the facility.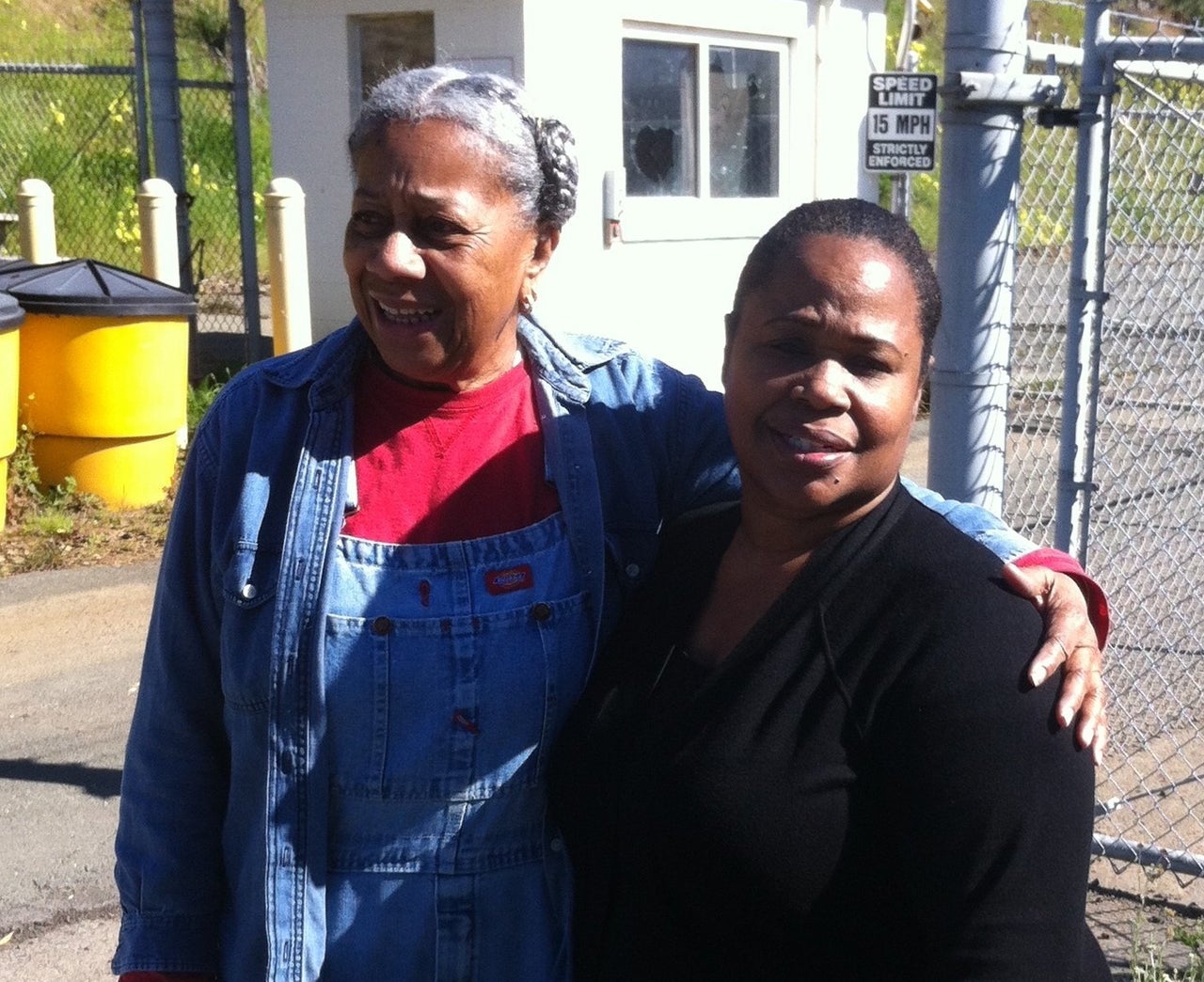 A city of 121,000 people, Vallejo was once home to the Mare Island Navy Shipyard, which built tankers, destroyers, and nuclear submarines. After the shipyard was decommissioned in 1996, Vallejo became a bedroom community as its residents sought work elsewhere.
Orcem's promise of employment, tax revenue, and a $1 million investment into local nonprofits is understandably attractive to some in a city that declared bankruptcy in 2008. The company says its facility would provide up to 40 full-time jobs and an additional 100 during the 15-month construction period.
Prominent Vallejo business owner Buck Kamphausen wrote in the Vallejo Times-Herald in May that Orcem would be the ideal business to replace the "decaying and dangerous" former flour mill. "Who is going to pay for a rotting old industrial building?," he asked. "The state and federal governments are way out of money for this kind of project."
But others are wary. "Vallejo suffers from low self-esteem," says Diana Lang, a real estate agent and Vallejo resident of more than 17 years. "There's some people who look back on the glory days of industry and see that this could replicate that." Lang says the environmental consequences of the facility would outweigh the benefit of its few jobs.
According to the official project description, the cement facility would operate around the clock, with 189 trucks making trips to and from the site once it's working at full capacity. The site is within 300 feet of residential zones, and about a quarter mile from Grace Patterson Elementary School.
"We don't want it here," Dodson says. "Our roads can't take that kind of damage. Our bodies can't take that kind of damage."
Dodson, who has asthma, says she and her neighbors already suffer from a high rate of illness. Of the eight households on her block, six have someone with a chronic illness, she says. She fears a cement factory would worsen their conditions.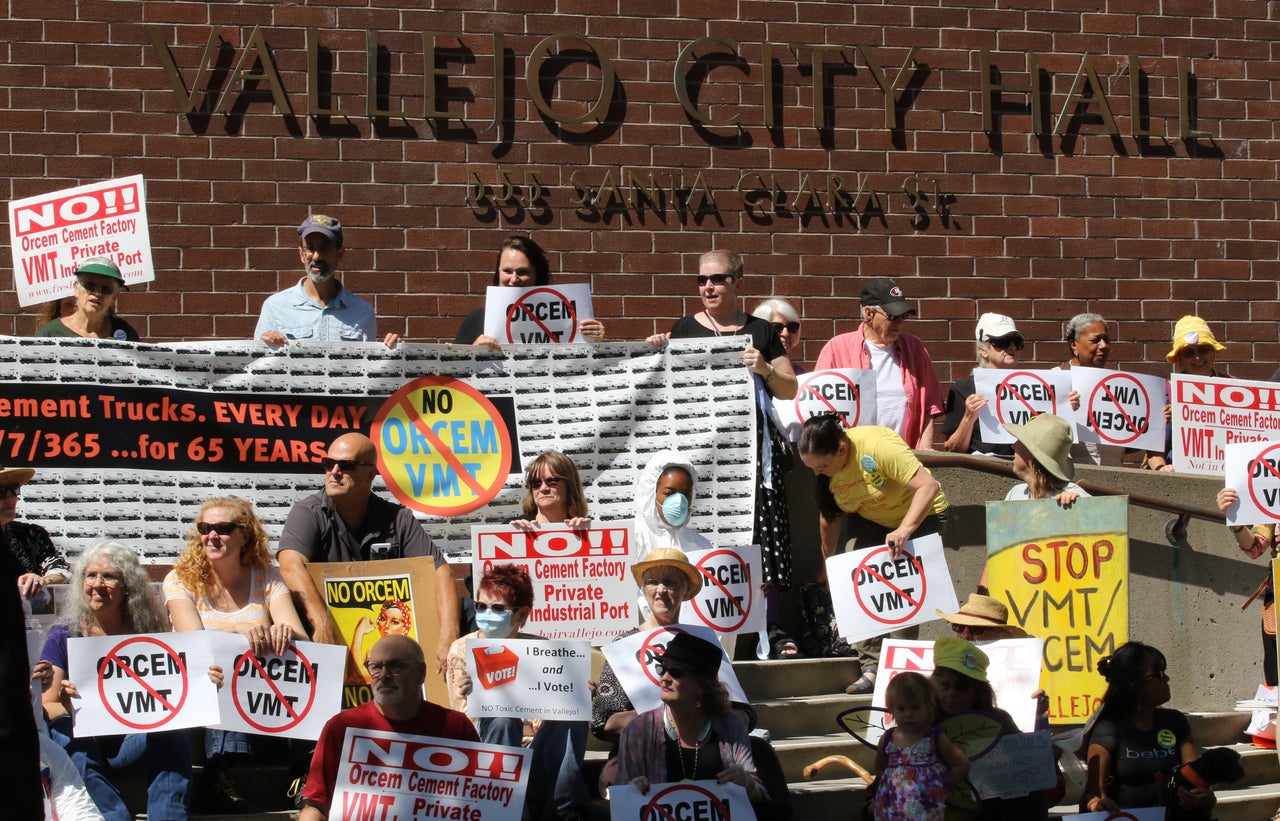 LaDonna Williams, a veteran of environmental justice campaigning in the Bay Area who has lived in Vallejo for 30 years, says of corporations: "They always come in on the south side or the black side of town and think it's OK to put these kinds of polluting companies in."
A recent study by Environmental Protection Agency researchers gives weight to Williams' assertion. It found that refineries and factories emitting dangerous air pollutants disproportionately affect low-income communities and communities of color. Black people in particular bear the biggest environmental burden of any group, the study says.
Local activists are keen to stress this point to the Vallejo community in response to Orcem's promises. "Do we really put that kind of job over people's lives?" asks Williams. "No. I don't even think that's an option."
Orcem, which didn't respond to multiple requests for comment, touts the site's location as positive. On its website, it mentions the deep-water berth, railroad, and proximity to the highway as an opportunity to help "establish Vallejo as a center of international trade and commerce."
But to others, the project is an inappropriate use of prime waterfront property. Lang, who has worked in real estate for 13 years, says the fact that homes are located downwind from the site should disqualify it from being used for heavy industry. "Besides that, it would be a really unattractive thing to have on the waterfront as people come in and out via ferry," she says.
Peter Brooks, president of Fresh Air Vallejo, a grassroots group formed in opposition to the cement facility, says Vallejo is no longer as desperate for jobs, and should look for economic opportunities outside of heavy industry. He points to Factory OS, a company that manufactures modular homes, which recently opened a factory in Vallejo's Mare Island neighborhood, providing hundreds of jobs.
"Vallejo is poised for greatness. We've paid our toxic dues. We have pulled ourselves out of bankruptcy. We are attracting businesses, good businesses," Brooks says.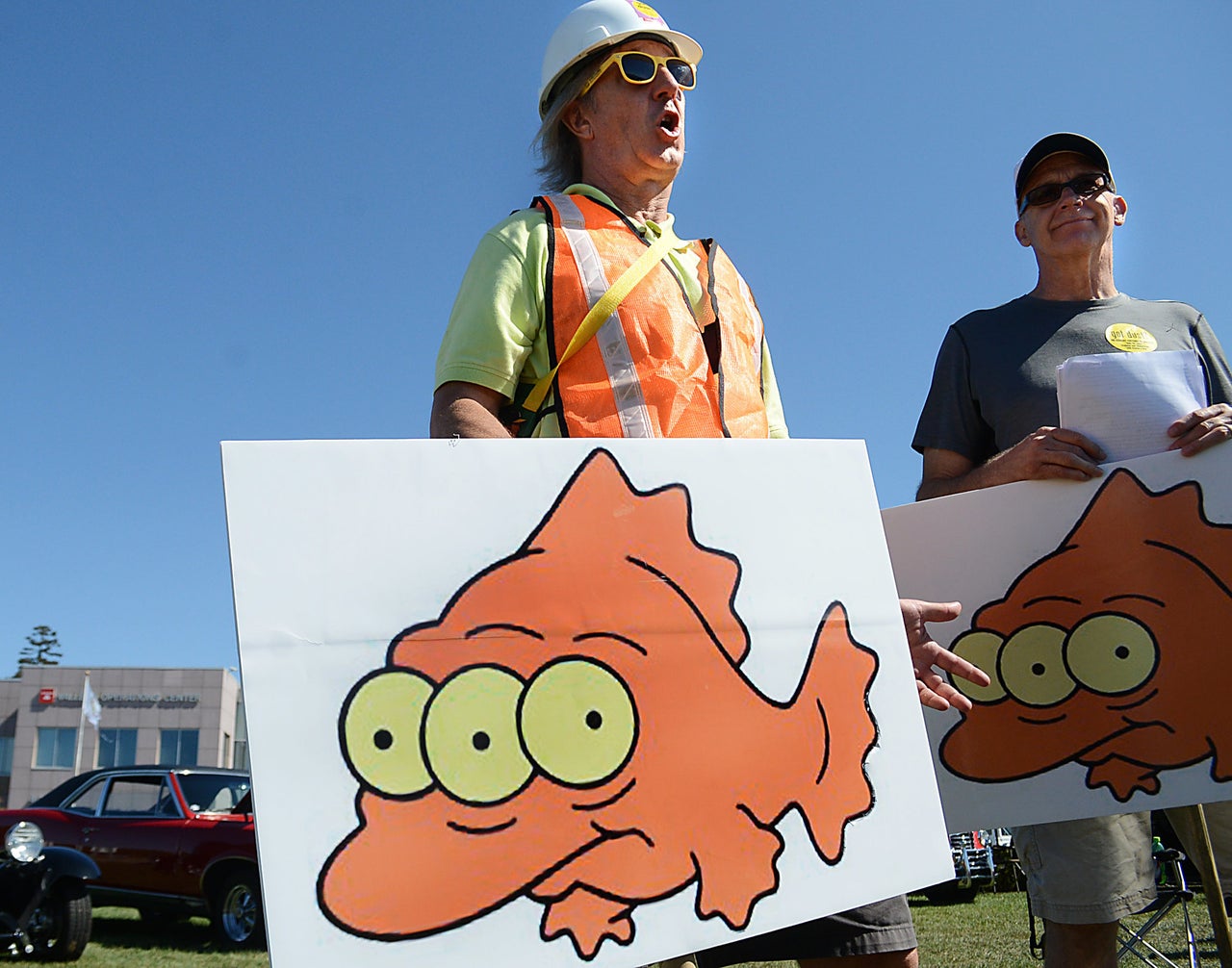 Orcem's website says it would produce what it calls "green cement." It would ship iron slag — a byproduct of steel production — from Asia, grind it into a powder, and mix it with other materials to make cement. This type of cement requires less energy and emits far fewer greenhouse gases during production than traditional Portland cement, which is manufactured by heating limestone at high temperatures.
Jeremy Gregory, executive director of MIT's Concrete Sustainability Hub, says pollutants created by a cement facility are undoubtedly cause for concern, but California has strong regulations to help keep those risks in check.
One thing that's certain, Gregory says, is that demand for cement ― a key ingredient of concrete for buildings, pavements, and bridges ― isn't going away. "If you don't have this facility there, you'll still have to do this somewhere," he says.
But environmentalists look to other communities that have housed cement production as warnings. In 2001, residents of Camden, New Jersey, unsuccessfully sued to block the opening of a slag grinding cement facility, similar to the one proposed by Orcem. A 2009 study for the state Department of Environmental Protection found that the facility contributed air pollution to the neighborhood in its vicinity.
And about 100 miles south of Vallejo, the town of Davenport in Santa Cruz County is trying to figure out life post-cement factory. For over 100 years, the plant there produced Portland cement. In 2008, cancer-causing chromium 6 was discovered on the factory property, and it closed in 2010. Cemex, the most recent owner of the plant, is looking for a buyer for the property who would work with the county to reuse the site for something else.
"It provided good jobs and tax revenue, but it had significant environmental impacts in terms of dust and pollution," says Ryan Coonerty, the Santa Cruz County supervisor who represents the area. "It was, without a question, a mixed blessing for the community."
The Davenport plant paid a significant portion of water and sewage fees in the town. After it closed, that cost fell on the residents, who now pay among the highest water and sewer rates in the country, Coonerty says. Still, he thinks he'd struggle to find even a half-dozen people in Davenport who would want the plant back today.
Back in Vallejo, the city planning commission rejected the cement facility proposal last March, but Orcem appealed, and in a 4-3 vote the city council sided with Orcem and ordered the completion of a final environmental impact report, which is expected in May.
Opponents of the cement facility agree the site should be redeveloped, but say they'd rather see mixed-use development with live-work lofts, hotels, restaurants, shops, educational institutions, and outdoor activities like kayaking and hiking.
Brooks, from Fresh Air Vallejo, says restoring the old flour mill this way could turn it into a symbol for Vallejo. "When you come by ferry from San Francisco, it's the first thing you see," he says. "It should represent the new Vallejo. It should represent the new economy. It should welcome you to the Napa Valley."
For more content and to be part of the 'This New World' community, join our Facebook Group.

HuffPost's 'This New World' series is funded by Partners for a New Economy and the Kendeda Fund. All content is editorially independent, with no influence or input from the foundations. If you'd like to contribute a post to the editorial series, send an email to thisnewworld@huffpost.com