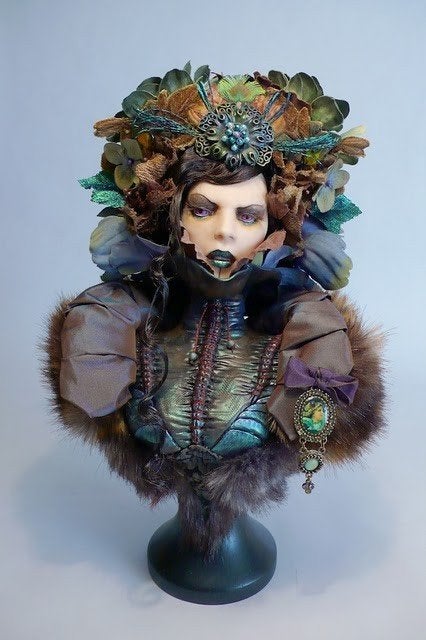 Over the next few days, I will introduce you to some fabulous doll-designers. I came across their artwork recently and was astonished by their talent, respectively unique. Exquisite and precious materials, extremely elaborate handicraft as well as outstanding design concepts result in extraordinary works that are cherished and sough after all over the world.
Born in Brittany (France) in 1976, Virginie Ropars spent her childhood surrounded by nature, legends and superstitions. Her figures are reminiscent of queer women with unbroken mind, a vision of a human nature bent on reaching a bright absolute and at the same time capriciously settled in a dark ground.
Virginie Ropars's work is shown throughout Europe at doll shows or exhibitions and also in United States and Russia.
Upcoming Exhibition "Valley of Dolls"
Via
Popular in the Community