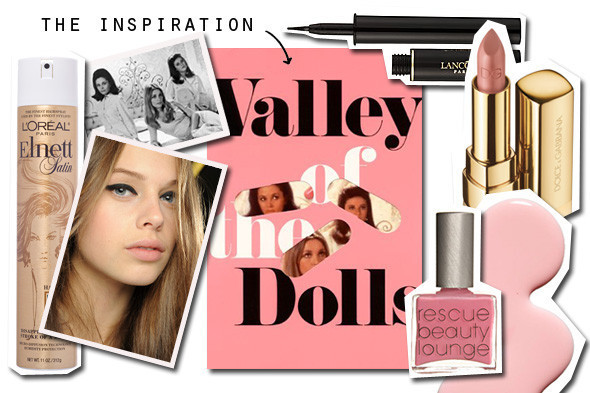 Clockwise from left: L'Oreal Paris; 20th Century Fox / Getty Images; Valley of the Dolls; Lancome; D&G; Rescue Beauty Lounge; FW2011 D&G - Luca Cannonieri / GoRunway.com
Once you get past all the pill-popping drama, there's some serious beauty inspiration in this movie from 1967, starring Sharon Tate, Barbara Parkins and Patty Duke. The film, based on the book by Jacqueline Susann, which was published in 1966, follows three women as they try to make their way on Broadway, and eventually Hollywood.
This movie has everything: big hair, heavily-lined cat-eyes, lots of light pink lipstick. All of which reminds us of the soft 60s vibe at D&G this fall.